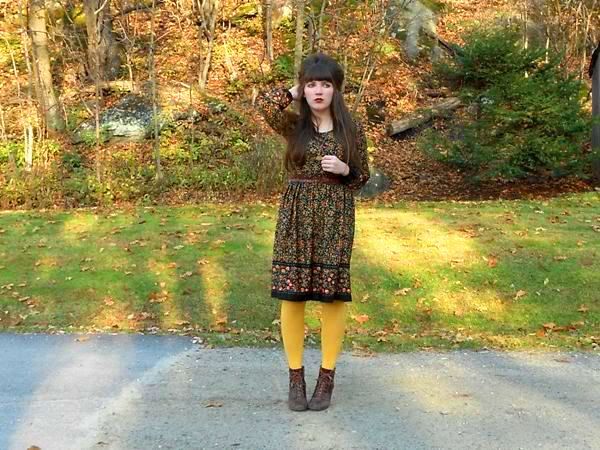 I love this dress. It's so over-the-top bohemian and the bright colors make me smile. Dresses like this are the reason
etsy
is awesome. In other news, my bouffant just keeps getting bigger and bigger. K laughed at me this morning. I feel like Ms. J on
America's Next Top Model
, as her afro grows larger each episode (or shoulder pads, or whatever other tumorous growth she chooses to add to her getup that season).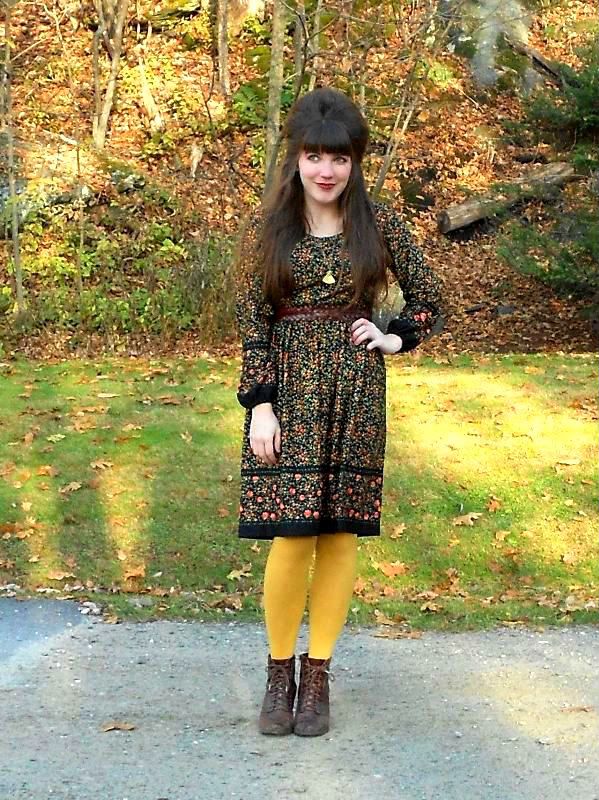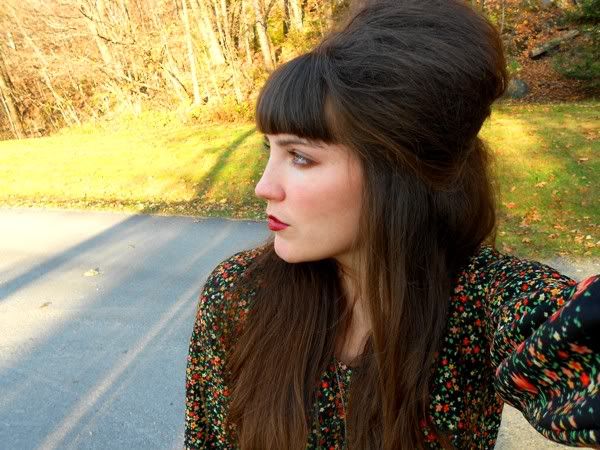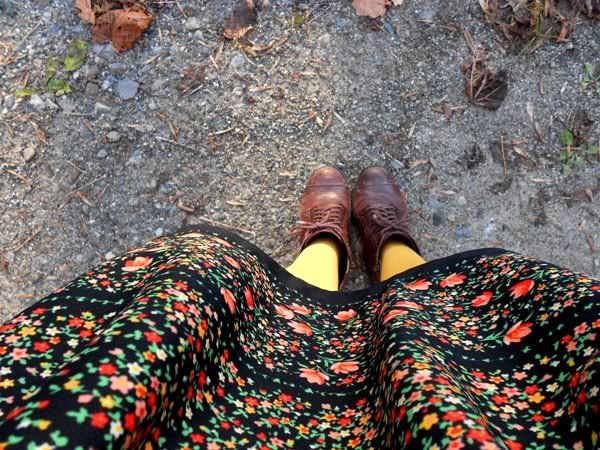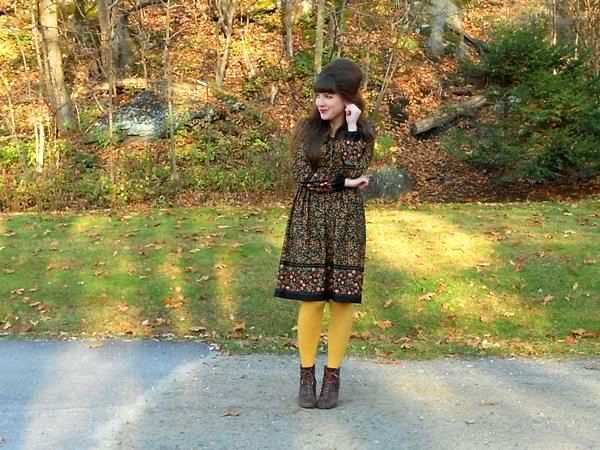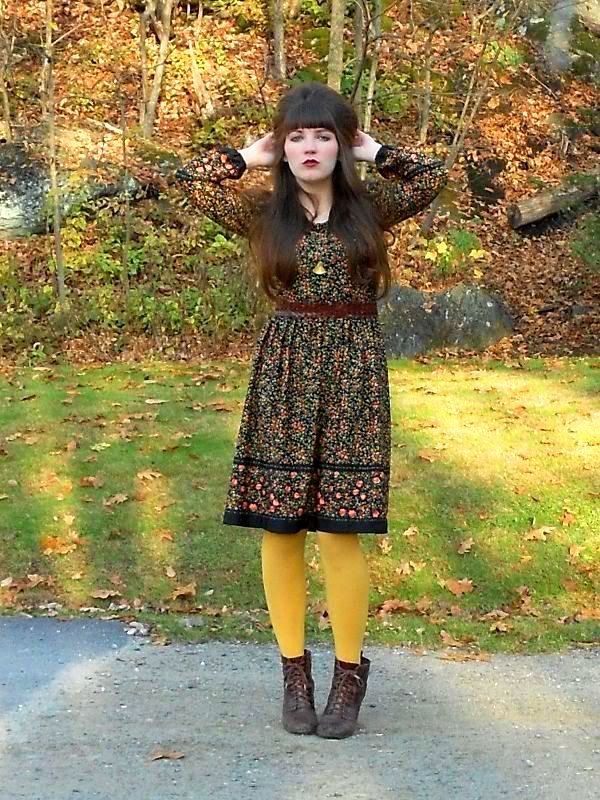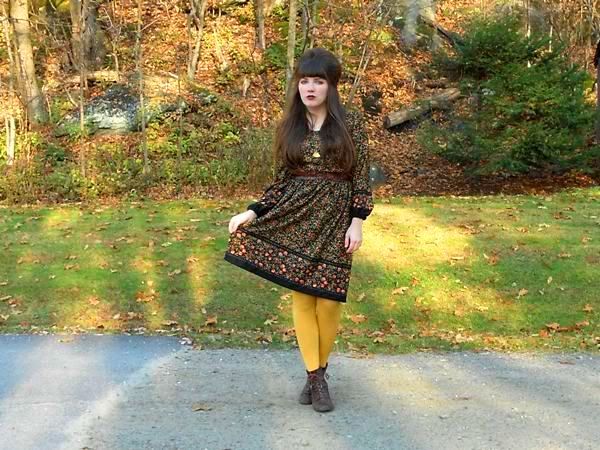 (dress: leasvintage via etsy; tights: hue; necklace: flea market; boots: seychelles; belt: thrifted)
Last night I drank wine and made pumpkin soup but unfortunately did not do any writing. I'm so bad. The soup was the best it has even been, though! It was such a pretty, vibrant mustard yellow and so flavorful! I used
this recipe
, but I left out the tahini (mostly because it seemed extraneous) and actually used the red lentils this time (in the past I've only been able to find boring brown). I think it made a huge difference. I also used a small pumpkin instead of a regular big one, which probably helped the flavor. I added a little cayenne while it was cooking and sprinkled some chili powder on top (but it didn't really even need any).