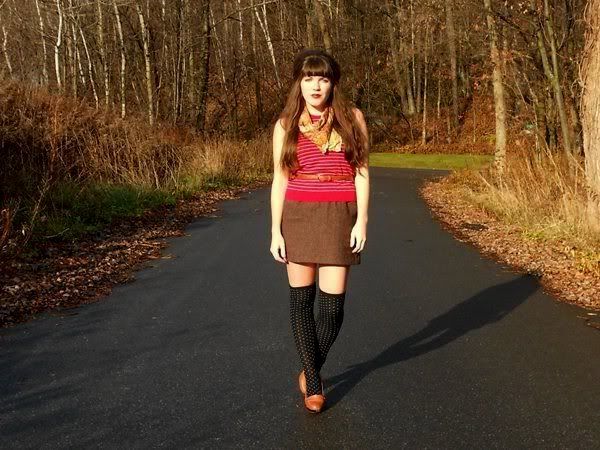 Today is the coolest day ever, because it is 11/11/11 AND it's Friday. I always used to say that 11 was my favorite number... which really only came up on those silly surveys we used to do in middle/high school (what is your favorite color? what is your favorite number? what is your favorite non-alcoholic beverage?), as if our answers to those questions somehow revealed something about our inner selves. Hey, maybe it does. What does my liking 11 say about me (I like symmetry? Repetition? I actually really like the word "eleven"--it sounds like a pretty name).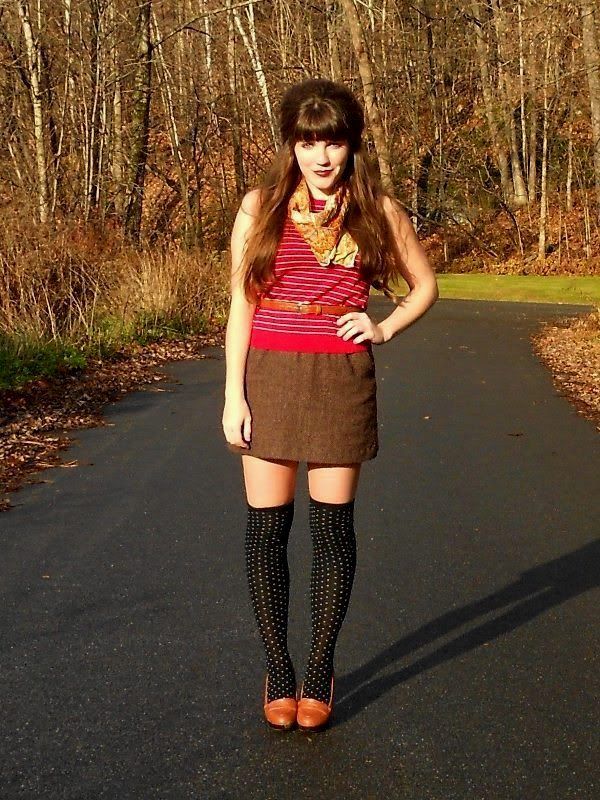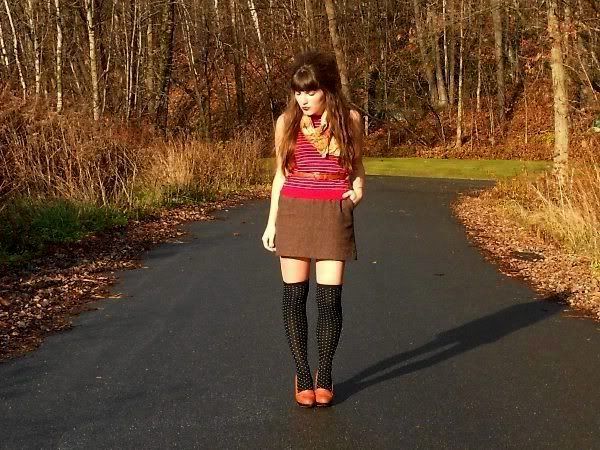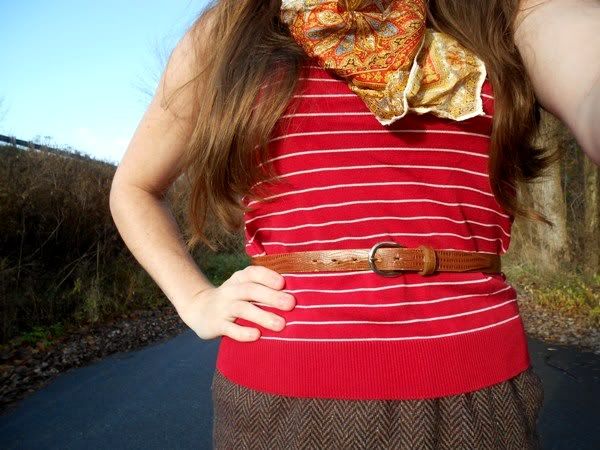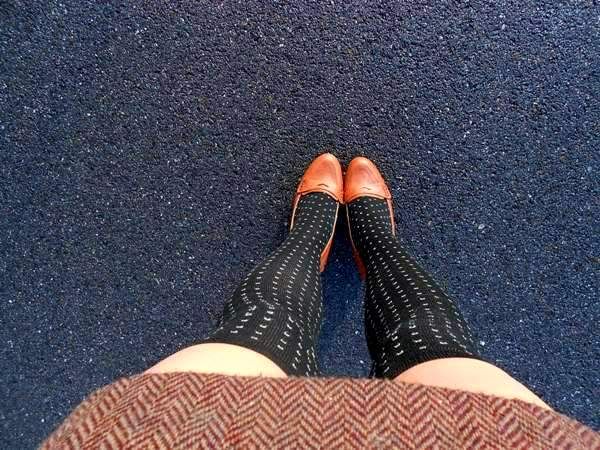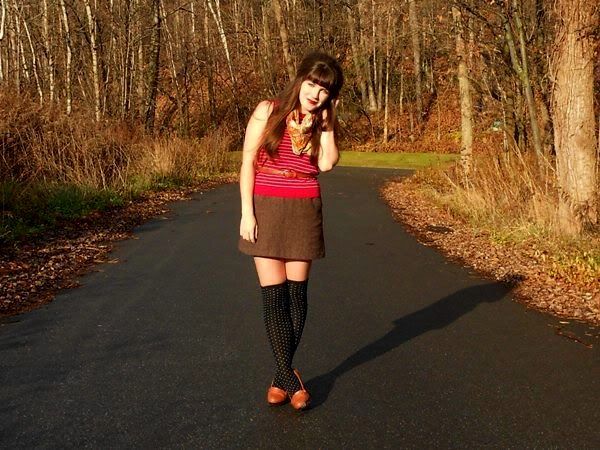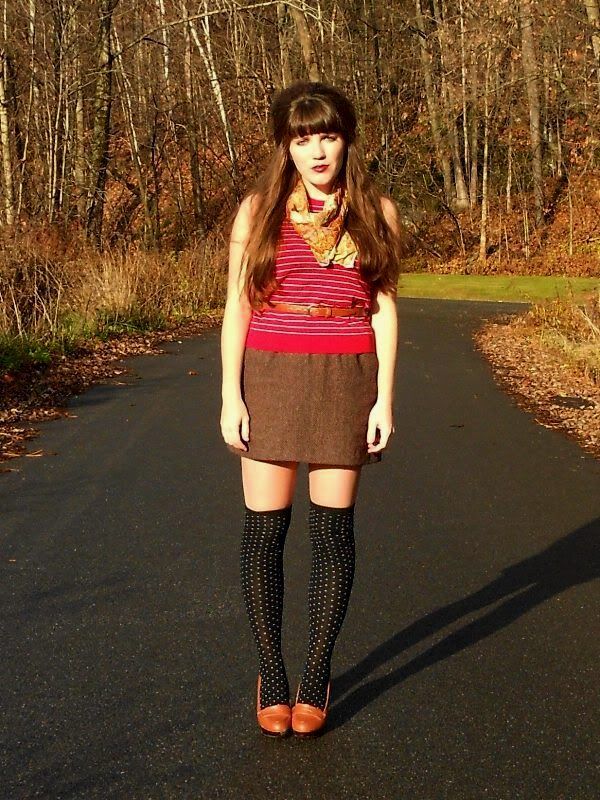 (shirt/scarf/belt: thrifted; skirt: vintage; socks: uo; shoes: lulu*s)
Anyway, I feel sort of like I need to seize this day and make something exciting happen because the date is cool. I probably will do nothing. Oh well!
I think the time may have come for me to find a new blog photo location. There is an elderly gentleman who lives on the road that runs perpendicular to the one I take photos on (above), and he did peer questioningly at me while getting his mail once last winter, but this morning he and his wife drove down the driveway and slowly inched forward and reversed to get a good look at what I was doing (through the trees). I got into my car, hoping I could wait it out and that they were actually going somewhere, but no such luck. They started driving toward me, so I turned around and drove off. They gaped as I passed them, and I saw in the rearview that they also turned around. Some pretty serious drive-by gawking. I just don't get it! The road is not your private property! Let me take my photos in peace! Whenever I see someone doing something strange I might watch creepily from afar, but I would never insert myself unnecessarily into the situation. Unless they were doing something... you know, dangerous. Or whatever. Even then...
Oy. I'm feeling snarky today. Happy Elevensies, everyone!