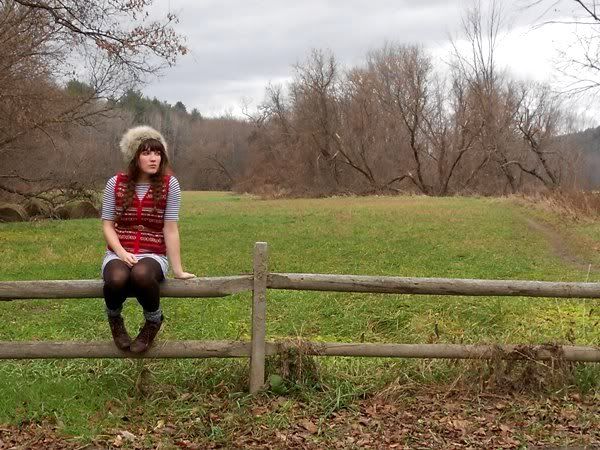 I had planned on wearing this outfit in the wintry snowglobe that was last week, but the temperatures rose shortly after our Thanksgiving snowfall and everything melted! And it's raining (boo). Oh well, I had a rough morning and my brain wasn't cooperating, so I couldn't rethink my Sweater(vest) Monday. Going back to work after a four-day weekend is a treat, let me tell you.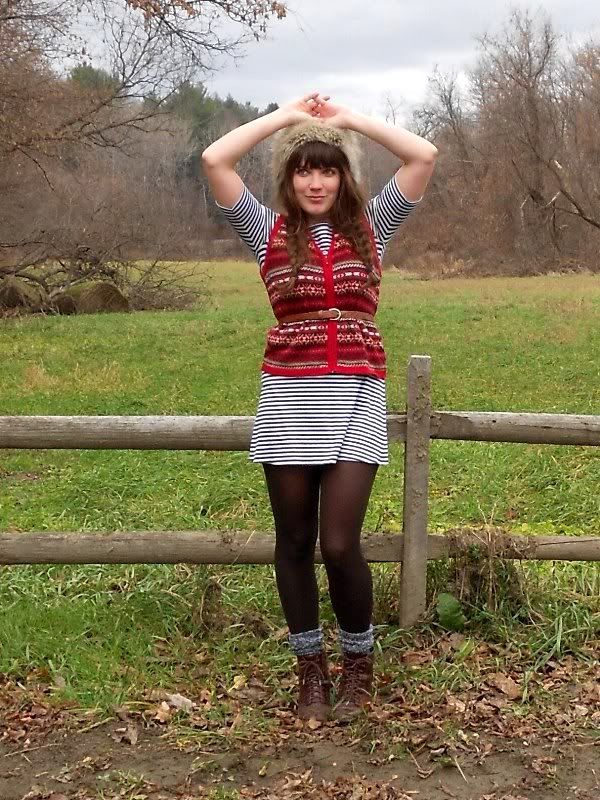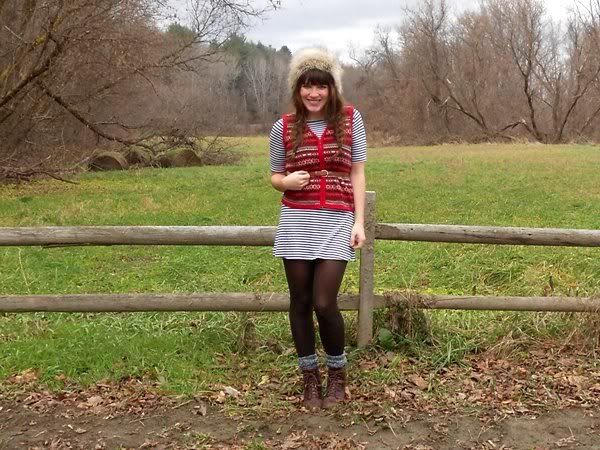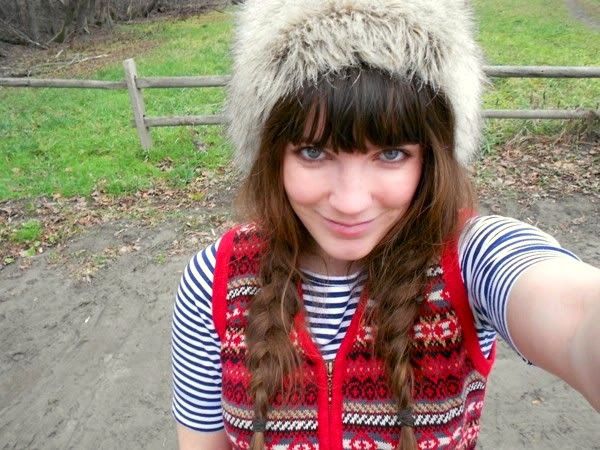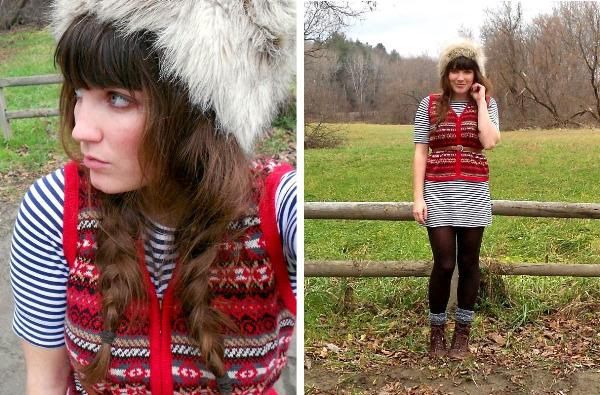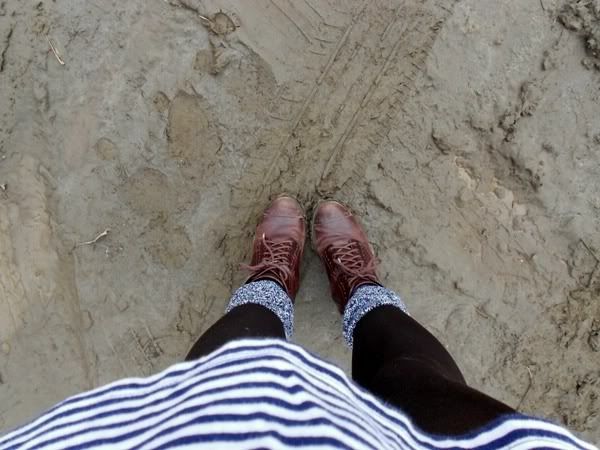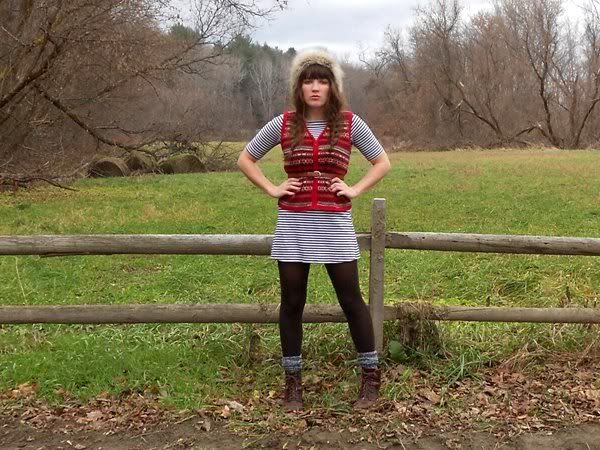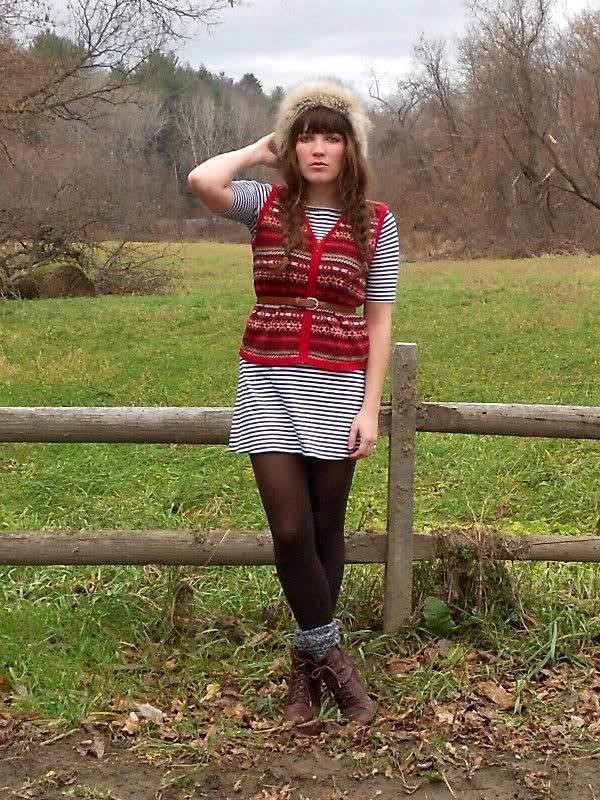 (sweatervest: thrifted; hat: h&m; dress: old navy; boots: seychelles)
Housesitting was marvelous. I cooked, K made fires, we walked in the woods and watched the first Christmas movies of the season... it was wonderfully relaxing: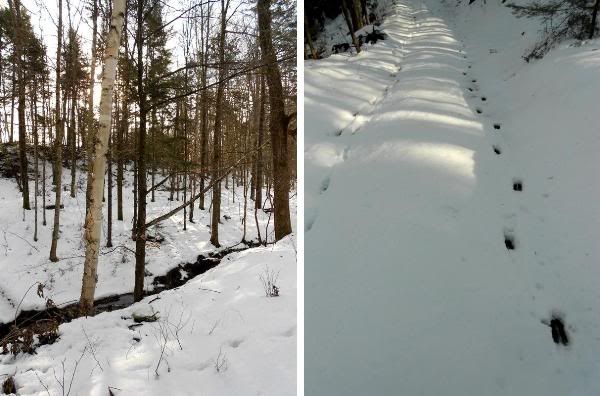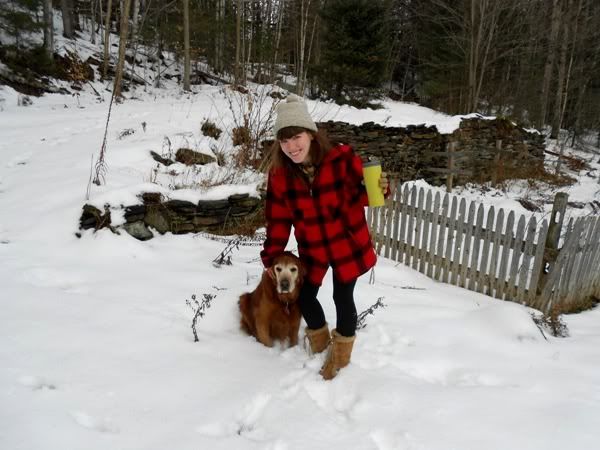 Last night the gals and I met for Art Club and now I have a wine headache that won't go away... but it was worth it, as always! :) Tonight I'm going to hit the gym, make chili, and get cozy. I need to get some writing done this week, but it seems like there is so much going on! Maybe I'll pound out some pages this evening, if I'm feeling it...