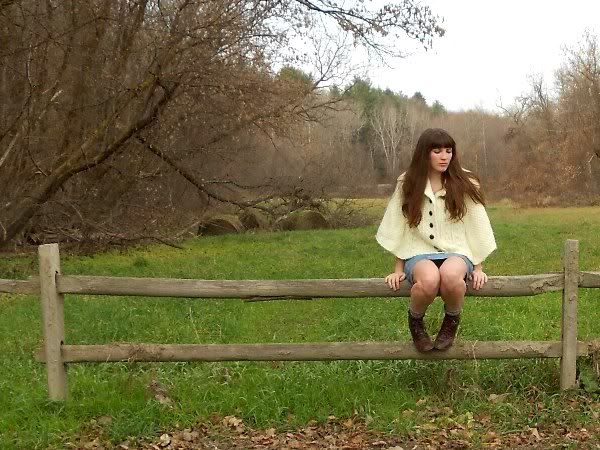 It has been SO WARM here for the past couple of days--positively balmy. That springtime feeling is in the air, like everything has started to thaw even before freezing. Not that I'm complaining. It's just wacky in that "
Day After Tomorrow
" global-warming way.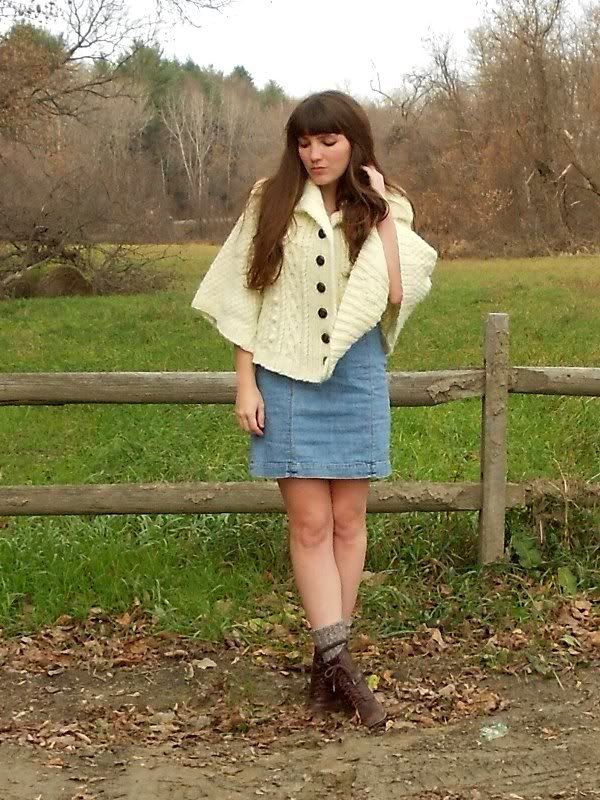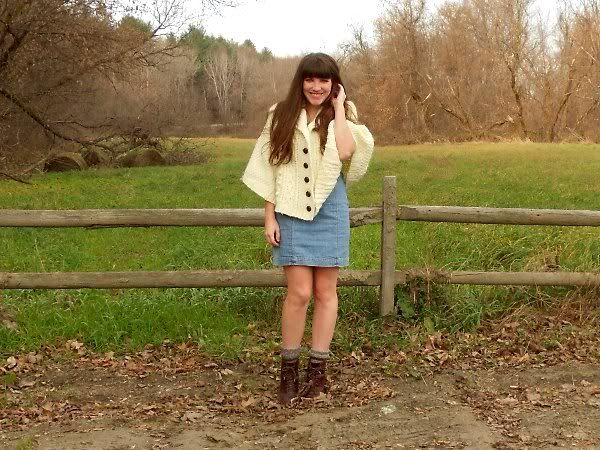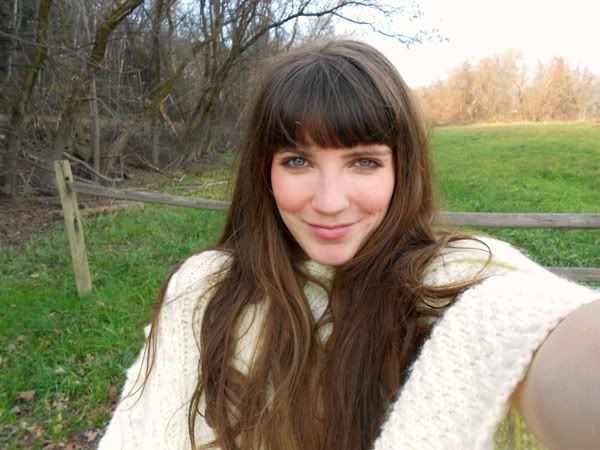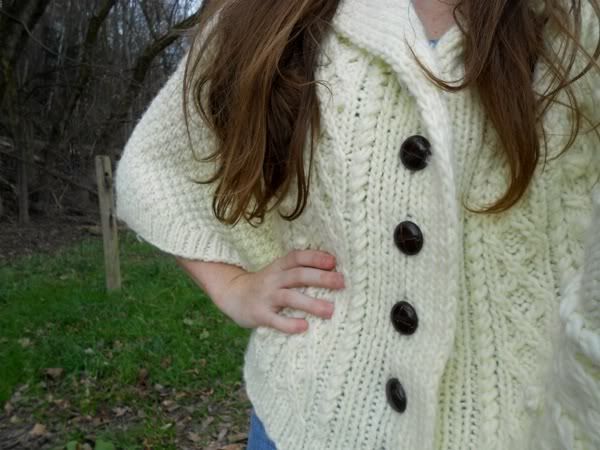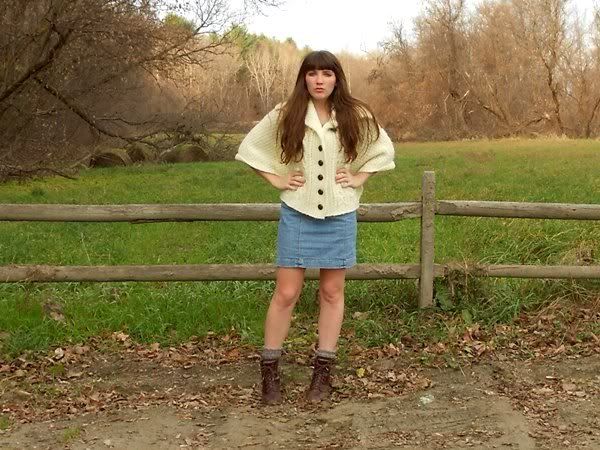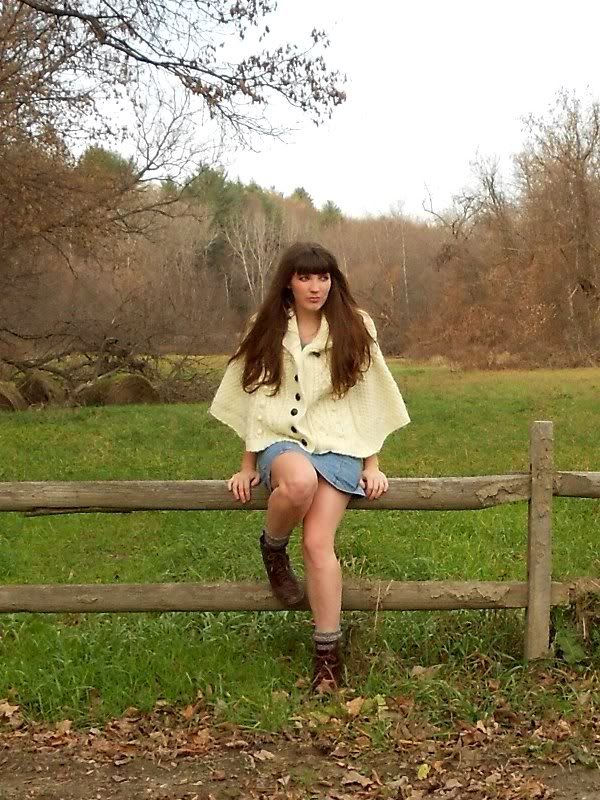 (cape: goodwill; dress: thrifted/gift; boots: seychelles)
I'm taking advantage of this lovely weather by letting my bare legs breathe a little longer, and wearing this sensationally soft new cape/poncho that I scored at Goodwill this weekend. It may look warm, but my inability to wear a coat over its armless bulk will render it useless to me in the coming months. I do hope it snows a bit before Christmas, preferrably before K leaves for the west coast--I want to get in the holiday spirit!
This weekend was low-key. I didn't do much moving around, but I did manage to spend most of Saturday tip-typing away and getting a significant amount of work done on the novel. Days like that are the best. Plans to continue tonight...
Happy Monday, lovelies!