First came cold, then came snow! It's still rather warm and wet, but the fat flakes have been falling all day, and it's officially a winter wonderland around these parts. Pretty amazing how it can pile up overnight.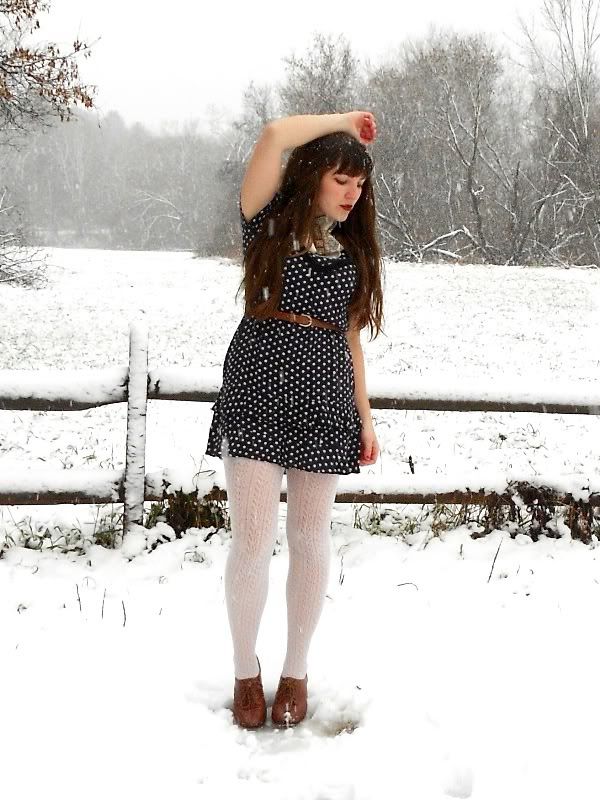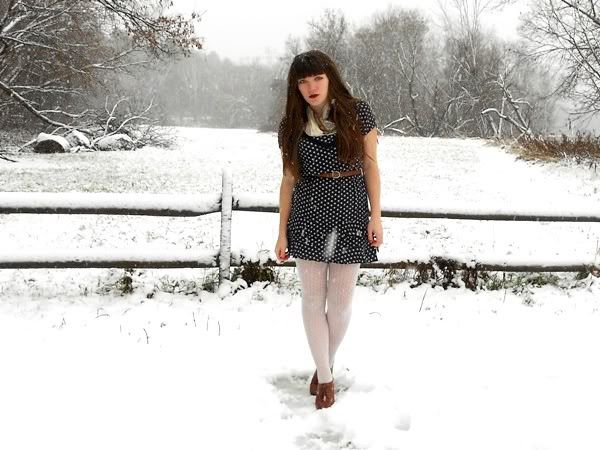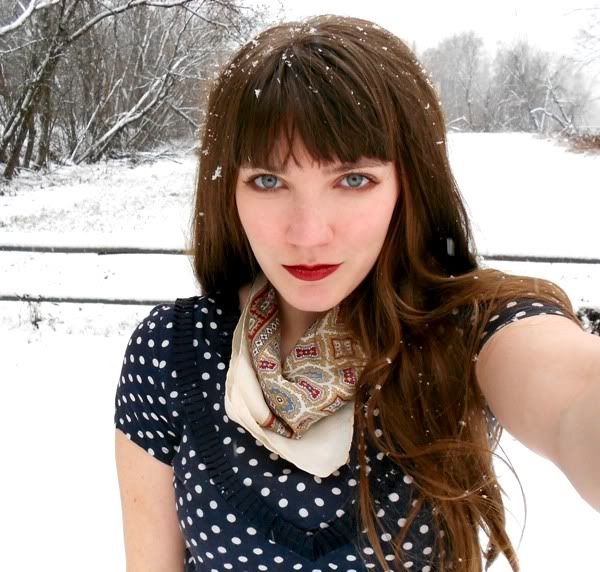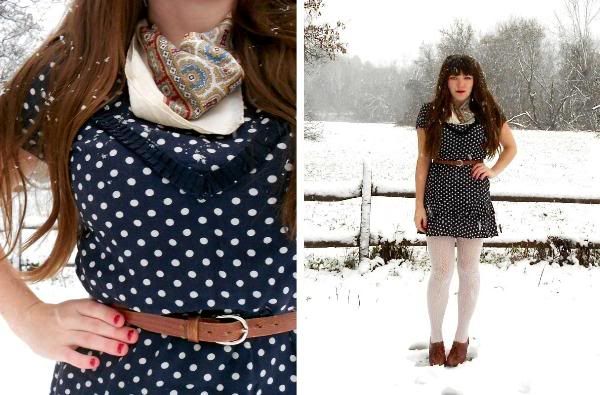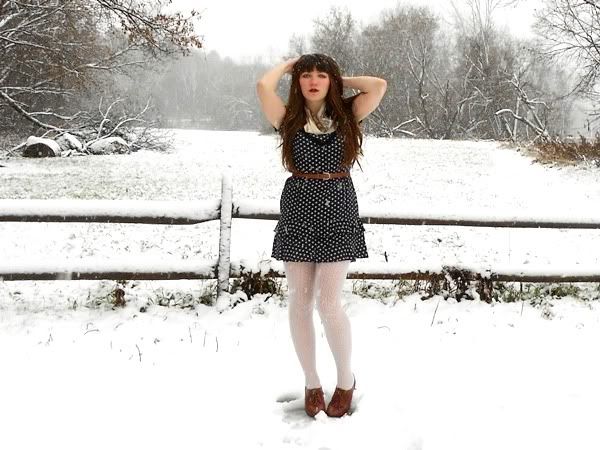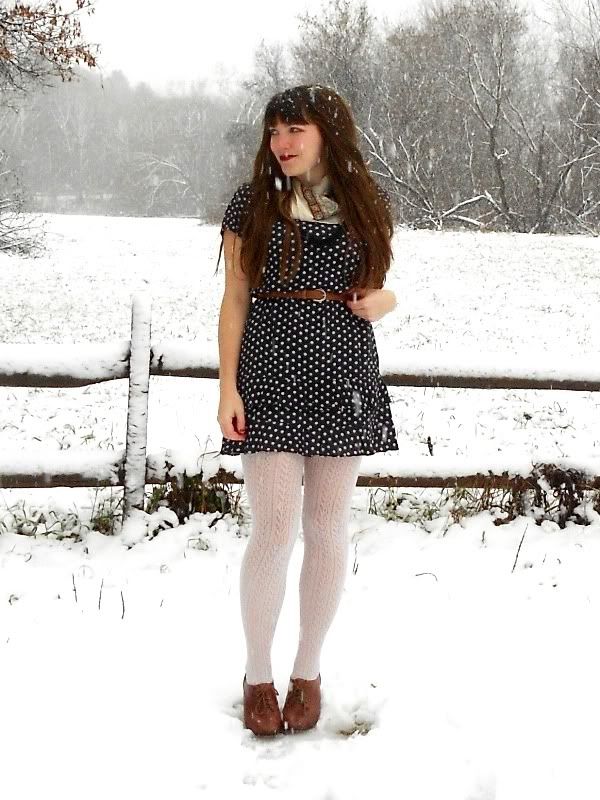 (dress: modcloth; scarf/belt: thrifted; tights: ralph lauren; shoes: seychelles)
Today is a good day. It's the last day before the extended weekend, and K came into town to take me to lunch at
Juniper's Fare
, for a special little treat :) Tonight will be busy--I'm heading to the gym after work, and then baking an
apple pie
for the big day tomorrow. I am a little annoyed that the snow came before Thanksgiving... it won't go with my harvest-inspired outfit. Snow is decidedly December precipitation.
Anyway, Happy Thanksgiving (tomorrow) to my US readers! I will be eating all day.