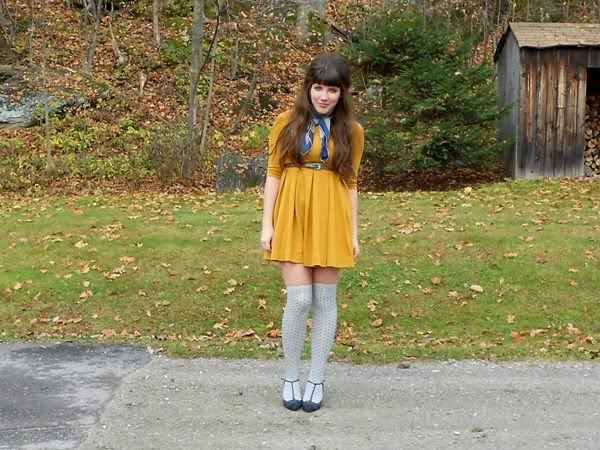 I guess I'm ending the week with an overdose of yellow. That's okay with me, it's my favorite color!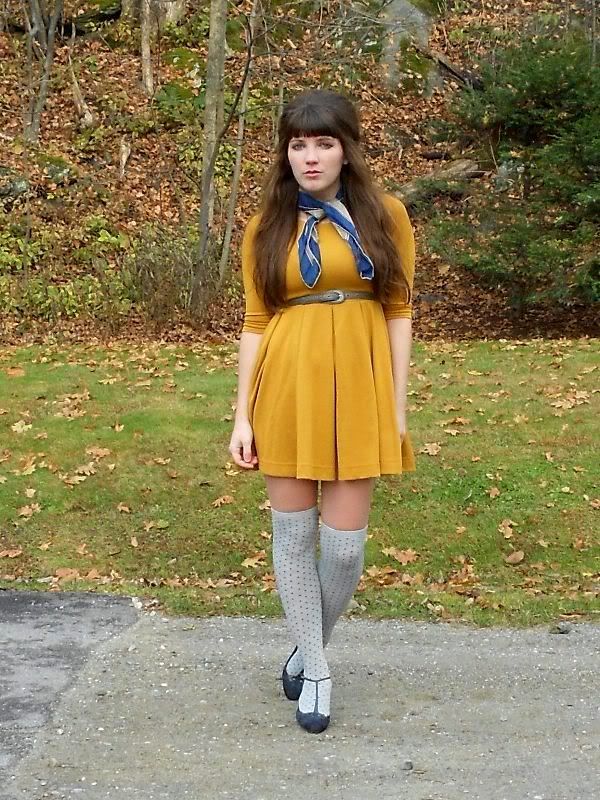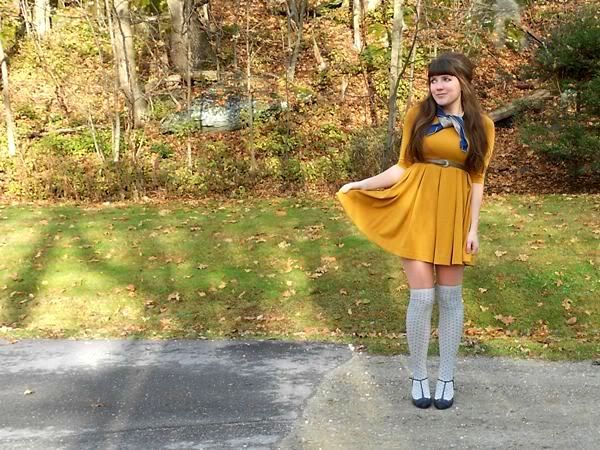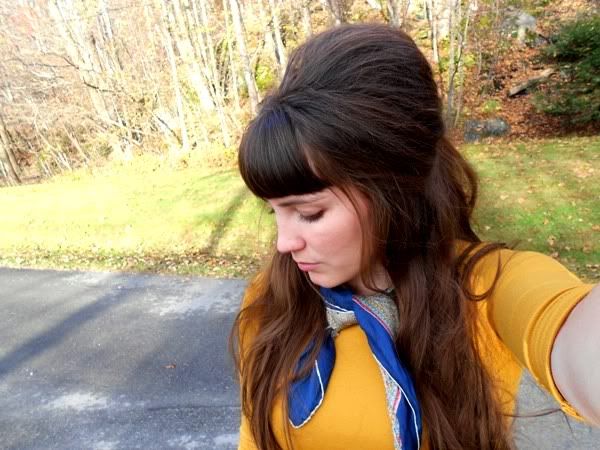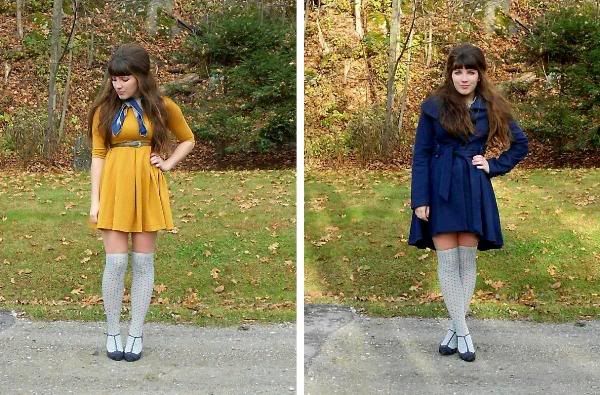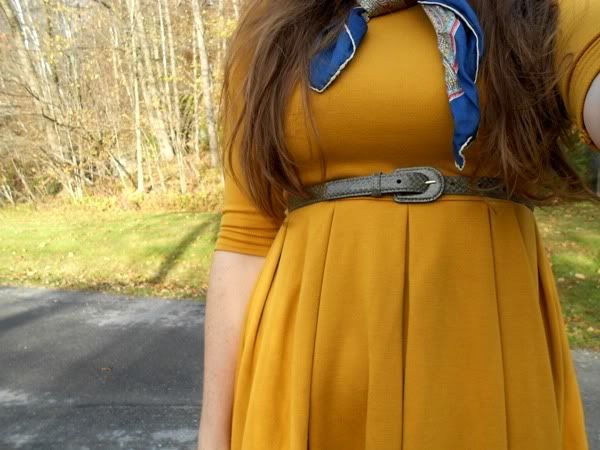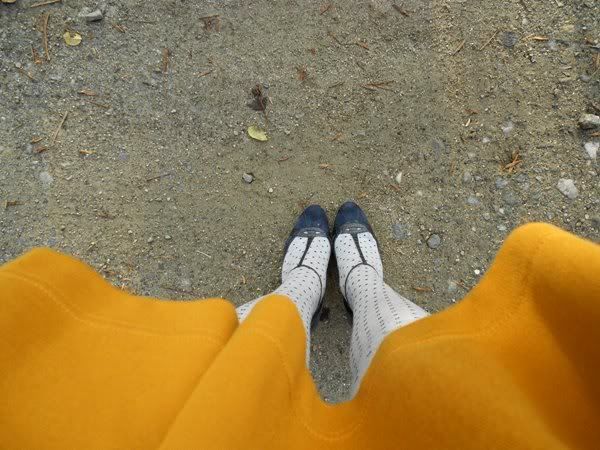 (dress: h&m; belt/shoes/scarf: thrifted; socks: uo; coat: sears)
This weekend is shaping up to be pretty fun! I've been super lazy and self-indulgent lately, so it will be nice to get out and socialize. Tomorrow I'm crossing the lake with some gal pals to visit one of our old friends who moved to Keeseville this year. I imagine there will be lots of eating and drinking (and hopefully some dancing???) as we tool around Plattsburgh tomorrow night. I've only been to Plattsburgh once before in my life, and I have a very, very early memory of stepping off the ferry and noticing that the trees had doughnuts hanging from their branches. Is this a real thing? I don't know. You can bet I'll be checking the trees for doughnuts this time around. Tonight K and I have to go to the laundromat, which is positively the most uncool thing we could possibly do on a Friday night, but I suppose that's what we get for putting it off all week.
Hope you all have wonderful weekends!