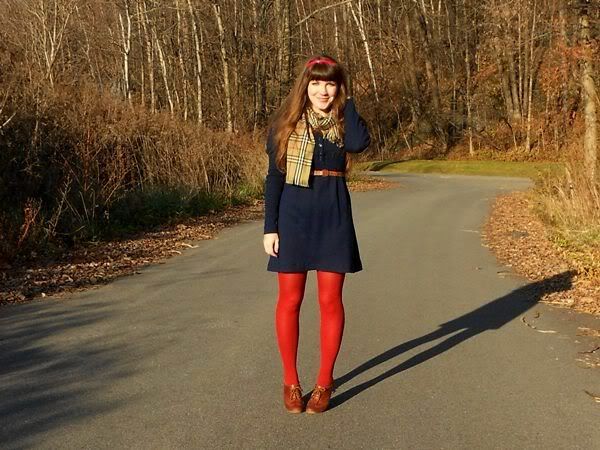 For some reason this outfit feels very academic. Maybe it's the plaid scarf and the headband. And the oxfords. Anyway, I really enjoy academic-chic, especially in the fall. I know we're nearing winter, but I'm going to milk this season for all it's worth!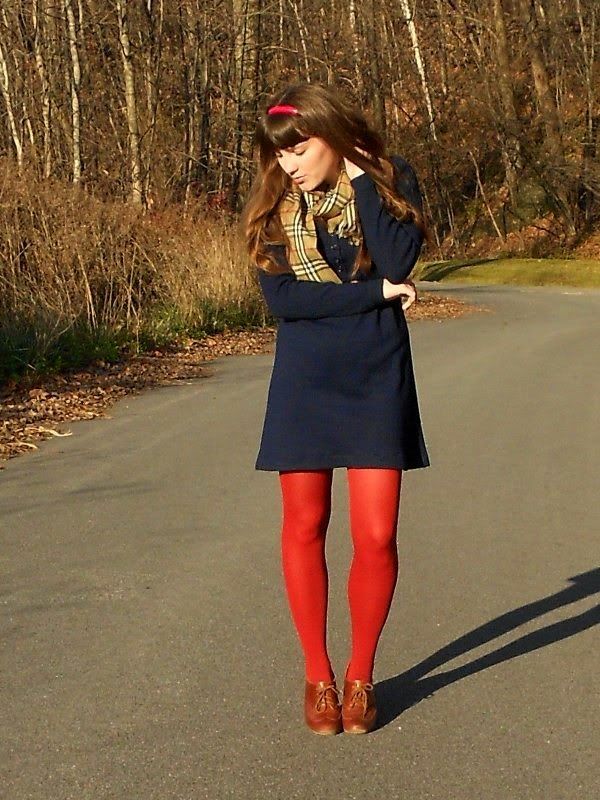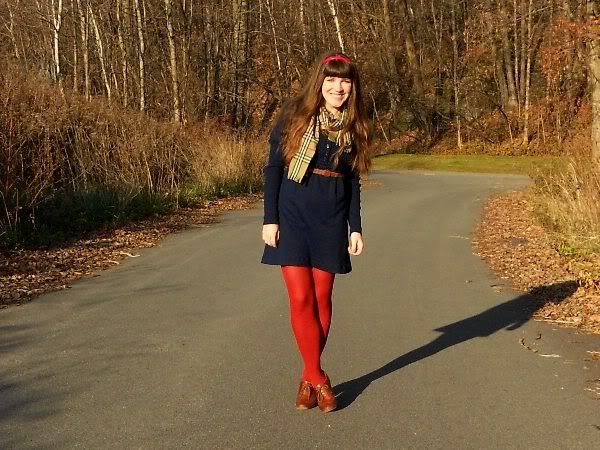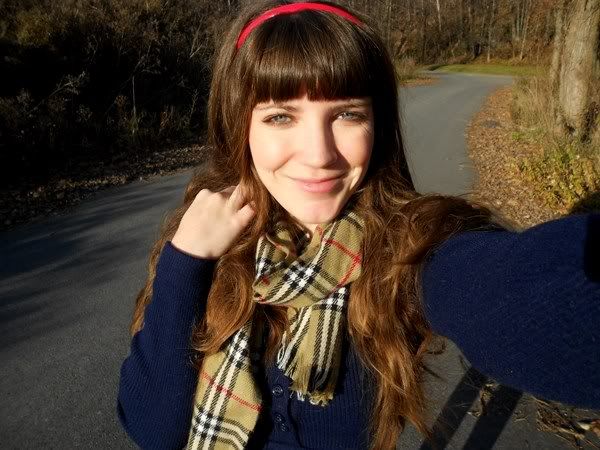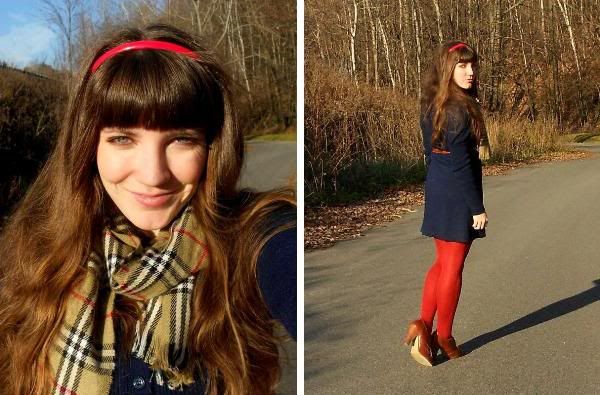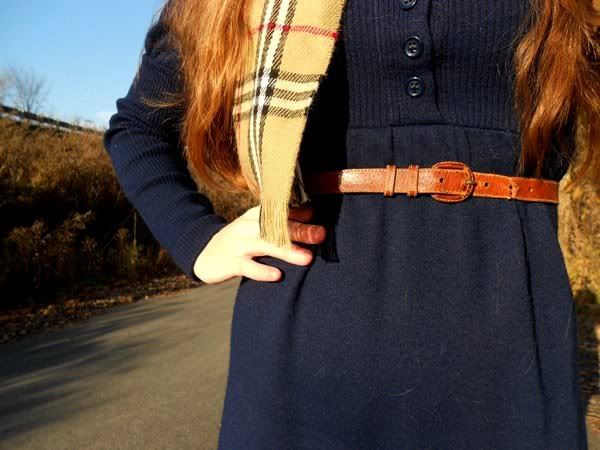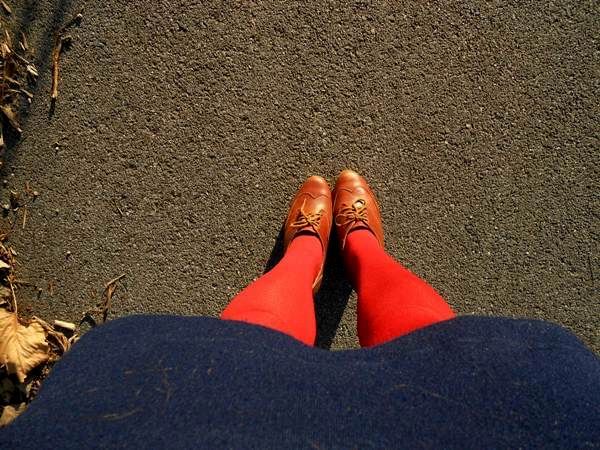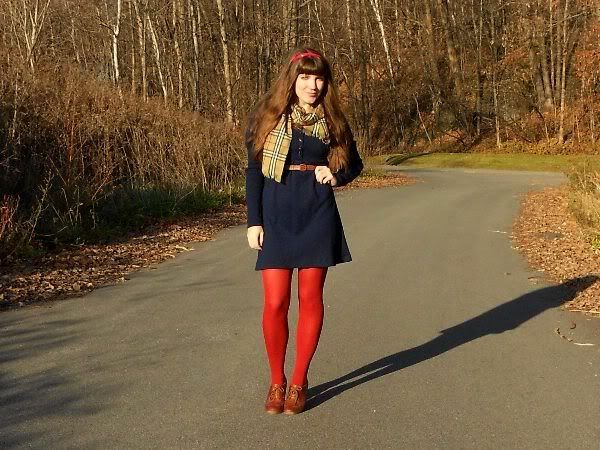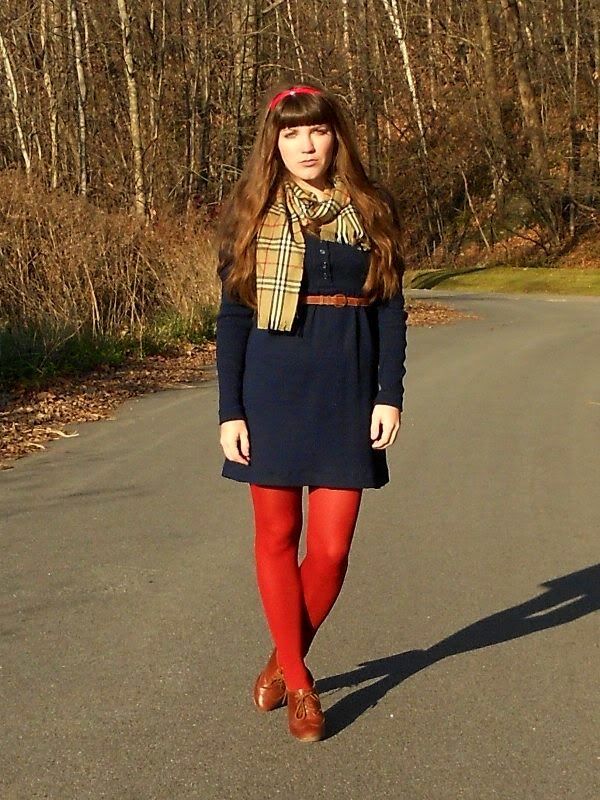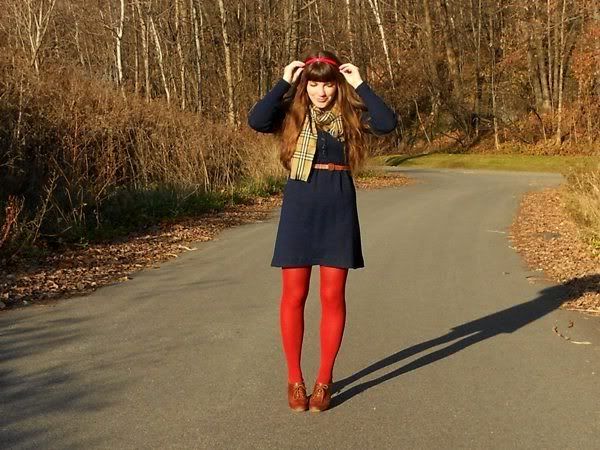 (dress/scarf: thrifted; tights: hue; shoes: seychelles)
I am feeling pretty good about life this week. Don't you love it when that happens? K and I are going to see
Gogol Bordello
on Thursday night, which will be epic, and I really want to see
Hairspray
this weekend but I'm not sure I can afford it/anyone will go with me. But I'm keeping it in the back of my mind, just in case a wealthy benefactor wants to take me out (mom?) ;)
In the meantime, I've been feeling very appreciative of my job/boyfriend/family/friends/health lately. This does wonders for my mental wellbeing. I suppose 'tis the season for Thanksgiving, 'tisn't it?