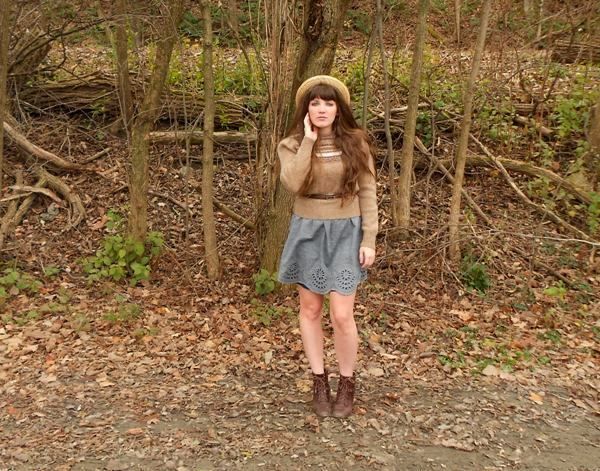 Sooo... we didn't get a hurricane at my house. Some people lost power (briefly) around the state, but we were totally untouched. It hardly even rained! Oh well, at least I got to leave work early because everyone was in a panic.
(sweater: vintage; hat: urban outfitters; dress: c/o sugarlips; boots: seychelles)
For some reason this sweater always makes me think of cappucinos, or mochas, or other kinds of coffee drinks that involve steamed milk.
Anyway, blah blah blah. I don't have much to say today. Any fun Halloween plans? I just realized that K and I were supposed to carve our pumpkins tonight but now I'm not sure we'll have time :( But we must! Last year we waited until Halloween and we couldn't even put our pumpkin out because so many costumed kids were swarming our front stoop...