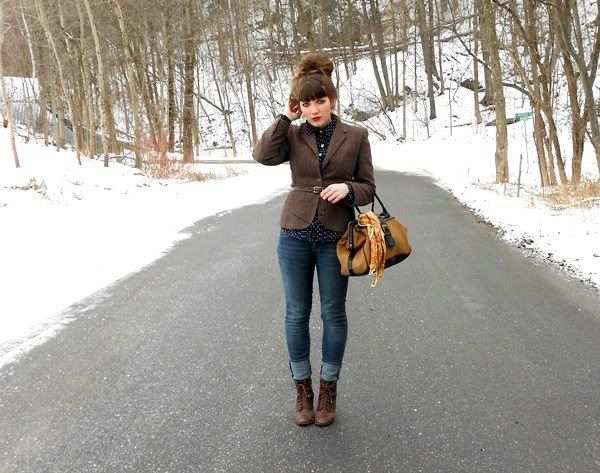 A casual outfit for the relief that is Friday... my hair literally looked exactly like this when I woke up (late) this morning. Sometimes bedhead really is best (I cannot even imagine what might have happened if I'd tried to comb it out... yeesh). Anyway, a red lip makes everything instantly chic :) I need to start wearing lipstick more regularly.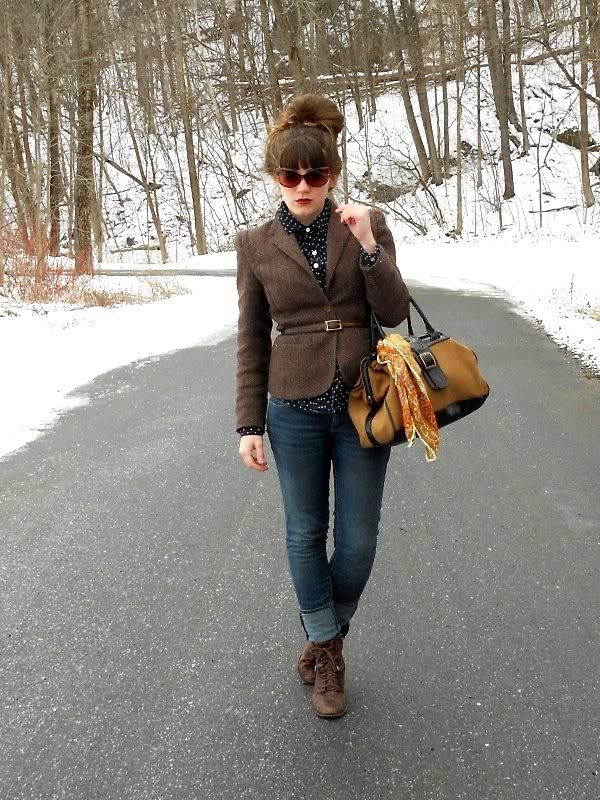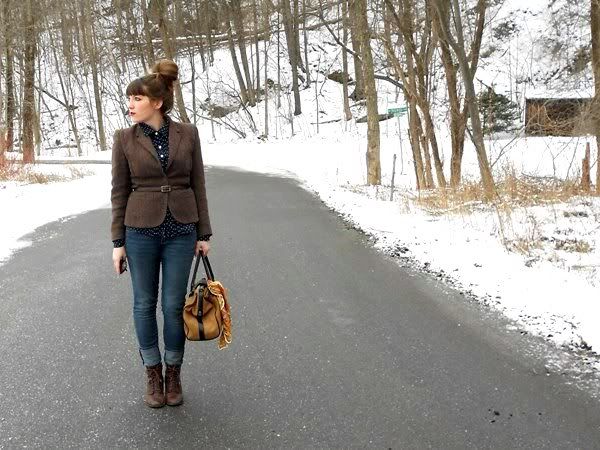 (blouse/belt/scarf: thrifted; jeans: pacsun; bag: urban outfitters; boots: seychelles; sunglasses: kinney drugs)
Last night I met up with the Art Club girls for tea and pizza and conversation. Always a pleasure. It's too bad we're all so busy (okay, everyone except me, ha!), because we don't see enough of each other! I shared my dress sketches and recent sewing projects, and I think next time I might be ready to share The Novel... dun dun dun. Tonight I might hit the town with them for the First Friday Art Walk (if I'm feeling adventurous). I've been kind of under the weather these past couple of days, so I might need to just relax&recover, especially since my entire weekend is already all booked up. I hate feeling antisocial, though, especially since I really do want to hang out and I know I'll have fun if I go... Blah. Getting old can be lame, sometimes.
Happy Friday, friends!