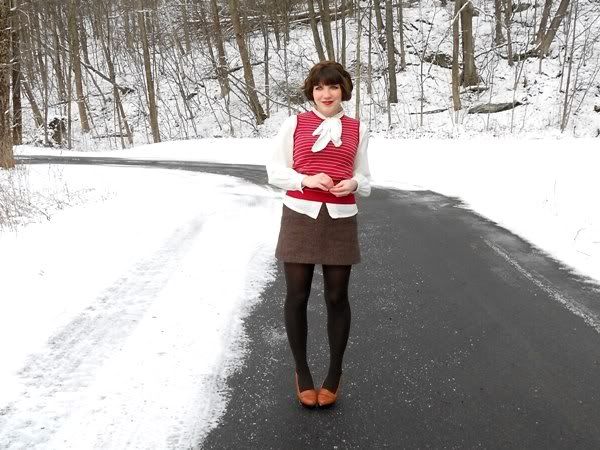 This is
such
a Monday. I wasn't sure I was going to be able to drag myself out of bed this morning. It was a close one.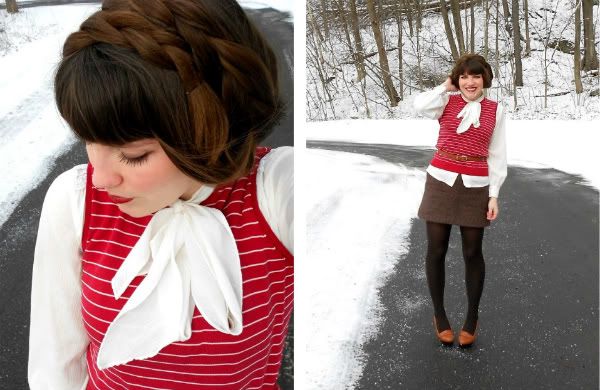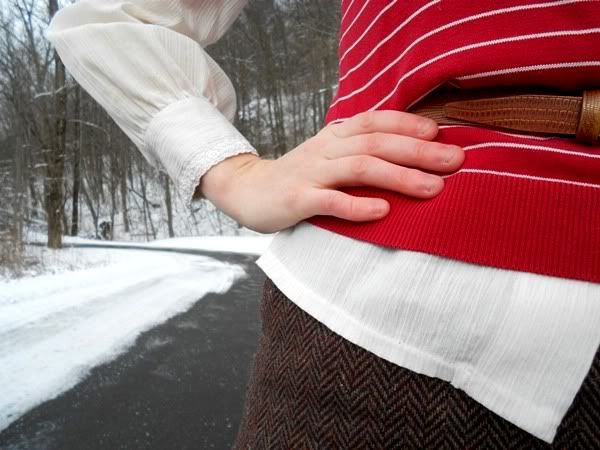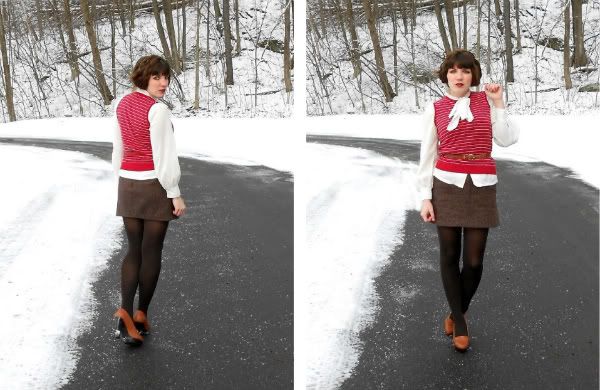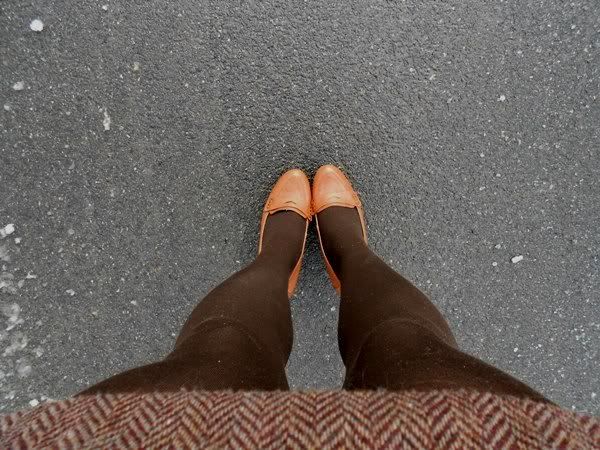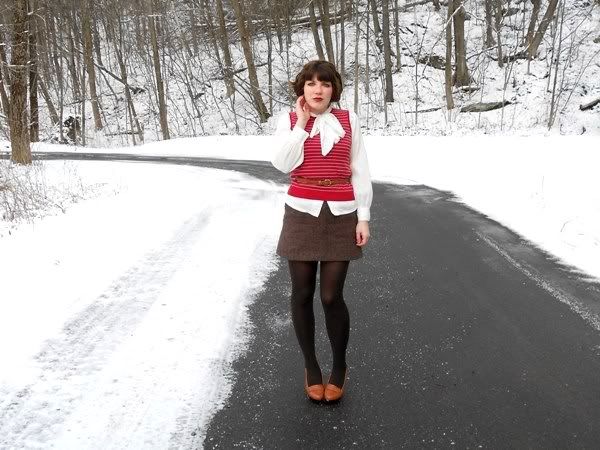 (blouse/skirt: vintage; vest/belt: thrifted; shoes: lulu*s)
I had a really lovely weekend. I'll do a little weekend post later today, because I like those :)
In the meantime, here is what I'm wearing. It's really simple but I quite like it. Plus, red is my color. As you can see, there is quite a bit more snow on the ground, because we had a damn blizzard. Ugh. Winter dressing continues...