Okay, so remember how I said I would probably cry if it snowed at this point? Well, it did. Nothing is sticking, but the flurries outside my window are infuriating (in-flurri-ating?). Scraping ice from my windshield didn't do much for my Monday, either.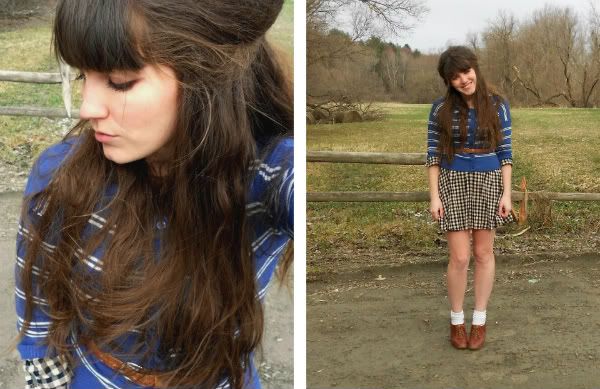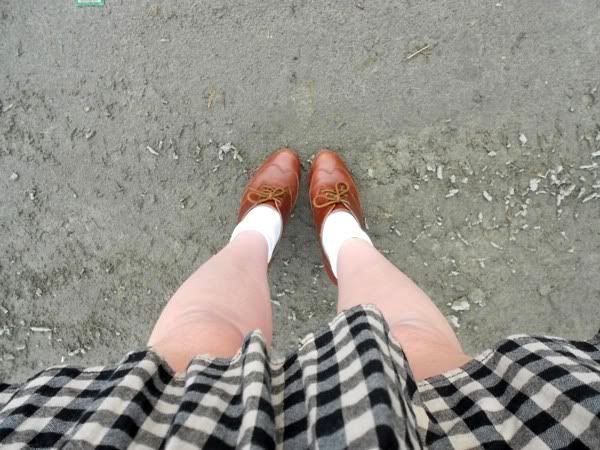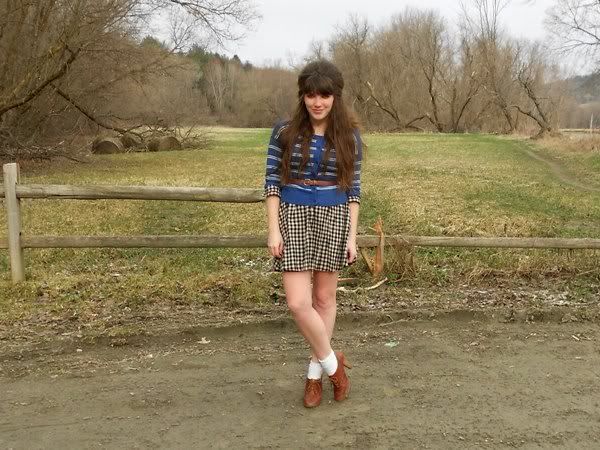 (dress: h&m; cardigan/belt: thrifted; shoes: seychelles)
Luckily, I had a lovely weekend. On Friday evening I met a couple of girlfriends for some speed shopping at Goodwill (I didn't end up buying anything because the line was too long to check out... boo) and
W./E.
Terrible, terrible movie. Almost comically terrible, though, so I still enjoyed myself. The script failed me on so many fronts, I can't even begin to summarize my disappointment (it was disjointed, the dialogue was shockingly cliche, and neither relationship in the film was believable or had any depth), but the film was still pretty to watch (the costumes, the locations!). If only the characters had just stopped talking altogether and saved themselves the embarrassment of speaking such silly lines. After the movie we got late night tacos and chips and guac at
El Cortijo
downtown.
On Saturday I got up and met my mother in Montpelier for the Margot George Short Film Competition screening at the Green Mountain Film Festival. My friend Elizabeth (and movie-going, taco-eating partner in crime) had a film showing there that she made over the summer (you can watch "Last Days at Doughboy's"
HERE
). The story behind the film is that Elizabeth went into Doughboy's for a sort of "last meal" (it would be closing for good in a couple of days) and was struck by the emotion and community there. She felt that someone had to capture the place before it was gone forever, so she went in the next day with a camera and did just that. I'm so proud of her! (And I always cry when I see this film--it's so sad when these little mom and pop places close their doors. They can never really be replaced.)
On Sunday I finished sewing the elastic into my dress (by HAND, because I couldn't get my machine to cooperate) and added straps. Turns out it is WAY too short, even for me, so I'm going to have to go to Joann's and pick up some fabric for a thick hem at the bottom. I'm a little disappointed, but at this point I'm just glad it is almost finished!
K and I didn't get to go on a date last night because he was hard at work--so we're going out tonight! I like outings on weeknights. It makes the week fly by faster! :)