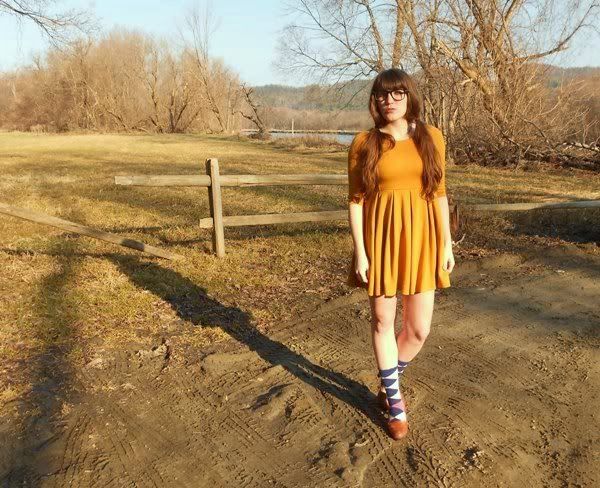 So these photos are actually from a couple of days ago, before I swore off standing in the sunshine (and actually, the reason why). But today I just wanted to wear an appropriate outfit for the insanely unseasonable weather (80 degrees!?!) we've been having this week (think: striped boatneck dress and airy lace flats).
This dress is way too hot for the summer weather. I'll probably have to retire it until next fall, when it will once again be perfection.
I don't have much else to say, except that
I'M SO READY FOR THE WEEKEND!!!