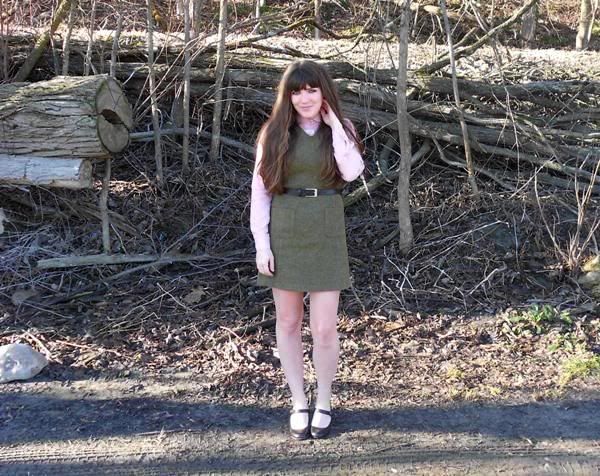 Apparently warm weather makes me want to dress like a watermelon. Today was a little bit more reasonably cool, so I could bust out the wool and the long sleeves, but the spirit is there. And my little black shoes look like seeds. Right? Maybe I went a bit too literal with the whole thing. No matter. Also, I am apparently the same color as my shirt. What am I going to do about this springtime lighting situation?? It makes everything look crazy weird.
(jumper: vintage via etsy; blouse/belt: thrifted; shoes: payless)
At last Friday has arrived. It's going to be a busy weekend! Tonight I'm going to see
W.E.
and to shop Goodwill with a couple of gal pals, tomorrow one of those same pals is having her
short film
screened at the
Green Mountain Film Festival
, so I'm definitely going to that, and then on Sunday I might finally get to hang out with K for once (date night????) unless he's still hard at work on his paper...
boo hiss
. Whew, I'm wiped out just writing all of that.
I've been doing one final readthrough of the novel before I print it out and scatter it to the wind, and it's been really helpful in identifying those sections that are super weak and will need major revisions, and which are actually pretty good (in my rather biased opinion, of course). Hopefully I'll be able to print some copies on Sunday at the UVM computer lab (sneaky, sneaky), so they won't cost me $1455324677 (seriously, FedEx, you are ridiculously overpriced).
Happy weekend, friends!