It is cold, and snowy. Boo. I've all but given up trying to "think spring," and retreated back into my woolen skirts and warm coats.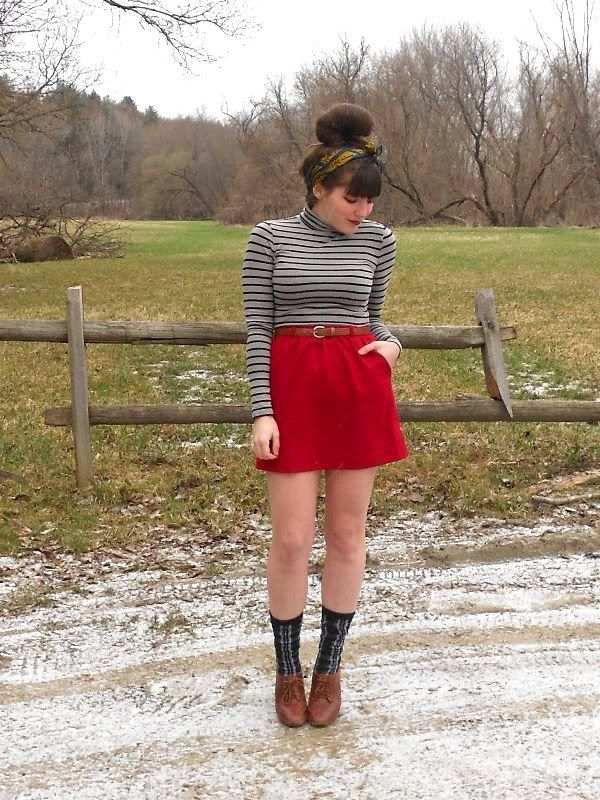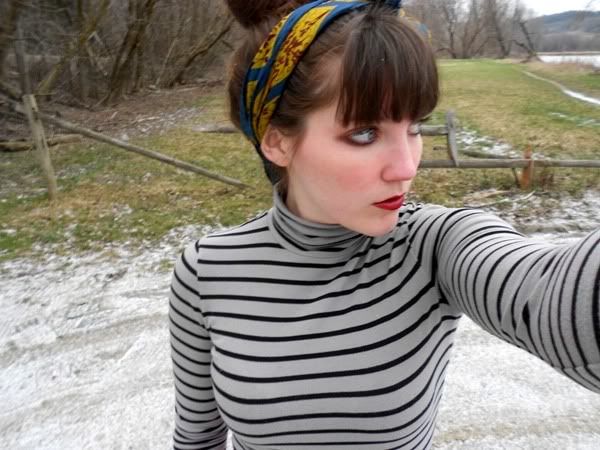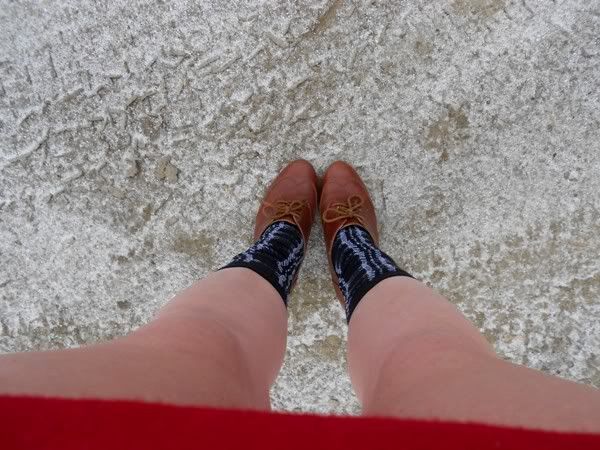 (dress: h&m; skirt: goodwill; scarf: vintage via etsy; shoes: seychelles)
Monday night K and I went on a date, and it was great :) We hardly ever get to go out anymore because he's always studying or writing papers or working weekend nights, so it was a welcome treat. We were both craving straight-up Italian food, so we scouted out this homey little place in Winooski called
Papa Frank's
, where they served all of the basics. We both got huge helpings of fettucine alfredo with broccoli (his also with chicken), a basket of buttery garlic bread, and a half carafe of chianti for
dirt.cheap.
It was just what we needed. After lingering a while over our wine, we went to the late showing of "
Friends with Kids
," which I've been wanting to see for ages. Not only was it written and directed by Jennifer Westfeldt (one of my favorites; she also did "
Kissing Jessica Stein
" and "
Ira & Abby
," which are both great), but it was basically a cast-sequel to "
Bridesmaids
" (starring Jon Hamm [Westfeldt's boyfriend of a decade, who knew!], Kristen Wiig and Maya Rudolph, in addition to the fabulous Adam Scott ["
Party Down
" anyone?]). I really enjoyed it (no surprise there). Her movies are always very much romantic comedies, but they're so much more clever and well-written than most of the crap out there these days. She seems to write every script with the intention of NOT following the standard rom-com rules (in Jessica Stein she experiments with lesbianism because she's having no luck with men; in Ira & Abby she marries a man within 24 hours of meeting him [because why not?]; and in this latest two friends decide to have a baby together--not because they want to
be
together, but because they simply want a baby). Recommended. Also recommended (for me): more date nights with K.
In other news, you may have noticed that there is snow on the ground. So much for not sticking. Ironically, I got my summer tires put on just yesterday... jinx?