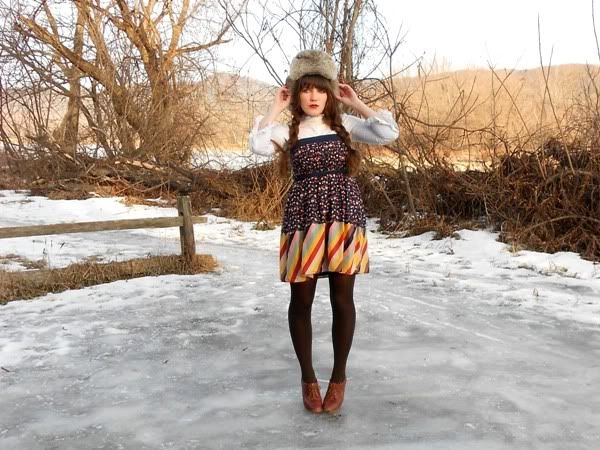 Do you know, in Sanskrit the root of the verb "to be" is the same as "to grow" or "to make grow".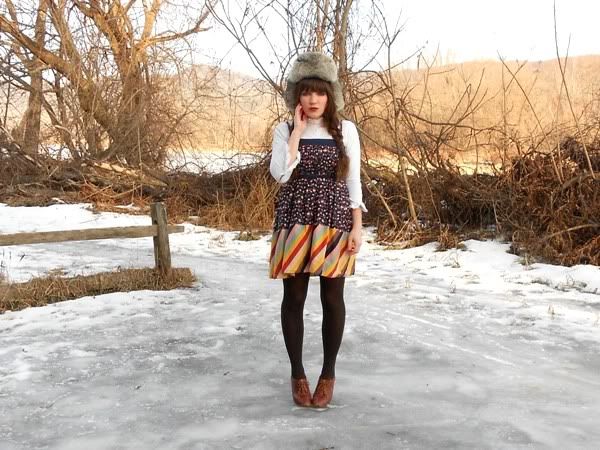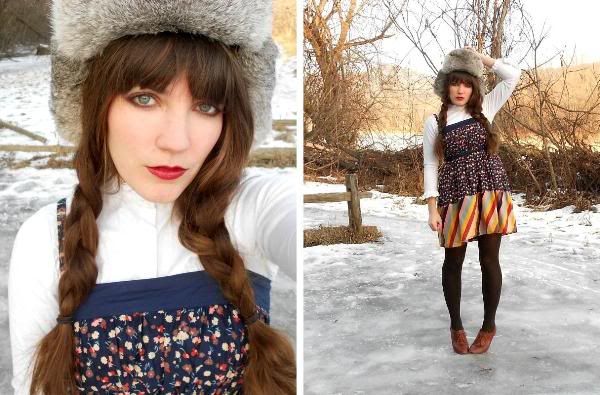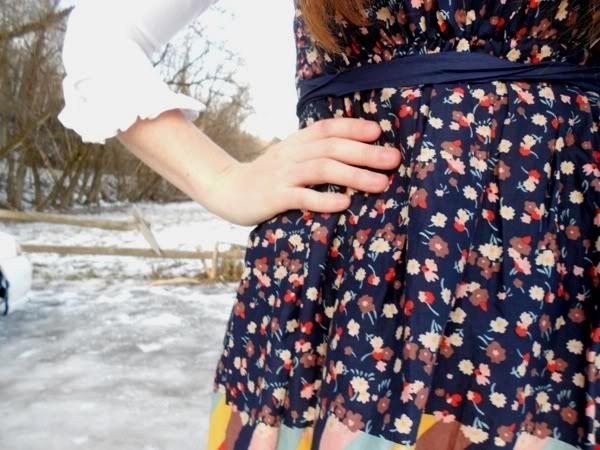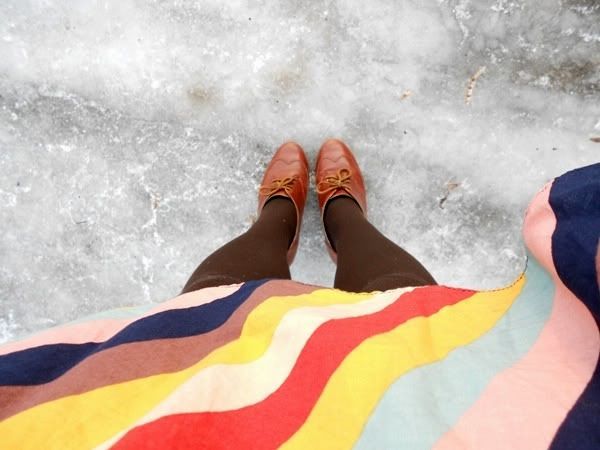 (dress: modcloth; hat: mad bomber; blouse: thrifted; shoes: seychelles)
Last night I watched "
My Dinner with Andre
" for the first time in my life, which is only embarrassing to admit because I was a film major and I'm supposed to be all over those cult classics. I was expecting some revelatory ideas, but to be honest it fell kind of flat in my estimation. Maybe five years ago I might have been affected or changed by it. I'm finding that a lot lately--so many things just seem so "been there, done that." Maybe it all just depends on the frame of mind I'm in at any given time. "
The Artist's Way
" was the first book in a long time (I think since I finally read "
Walden
" last winter) that really felt life-changing, and that was mostly just because it forced me to actively admit what I already subconsciously knew (that maybe art
isn't
all about passion and pain and madness).
Anyway, I just think it's interesting how quickly our minds can advance, if we encourage them to do so. I was thinking recently about my high school and early college years and how incredibly ignorant I was back then, and how exponential my spiritual and intellectual growth was in those last years of college and beyond. I made a mess of mistakes and felt at the time like I was simultaneously grabbing my destiny by the balls and flailing frantically about, but the fact remains that I learned so much about myself and my world during that time, and I laid a solid foundation for my mind to leap from. I just hope that I can continue to learn and grow and advance and be inspired for the rest of my life. (I'm definitely still way too ignorant about too many things, so I should probably just shift my focus from those things I think I've already "figured out"--retracing my steps might act as reinforcement but after a while it just gets repetitive.)