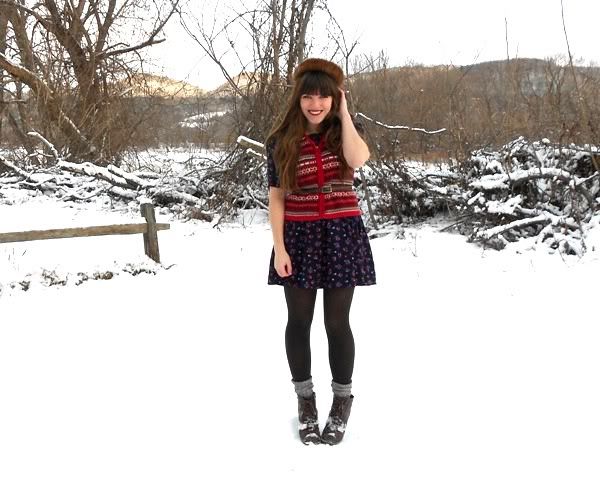 Monday, once again. I didn't post on Friday because it was POURING rain, but this is probably what I would have worn (since I was trying to wear a hat every day)!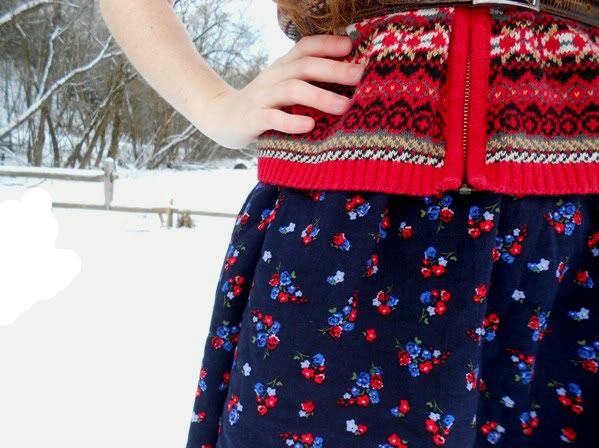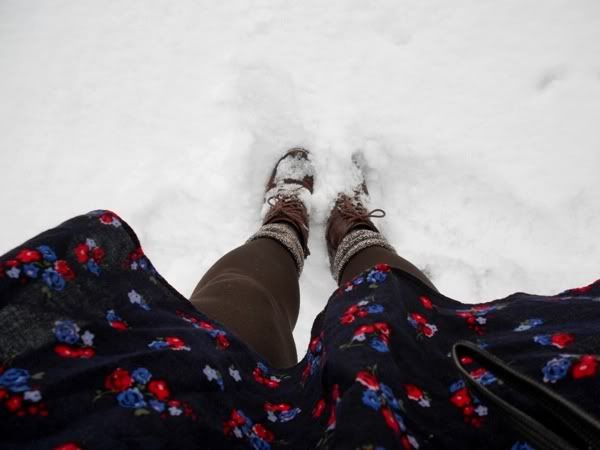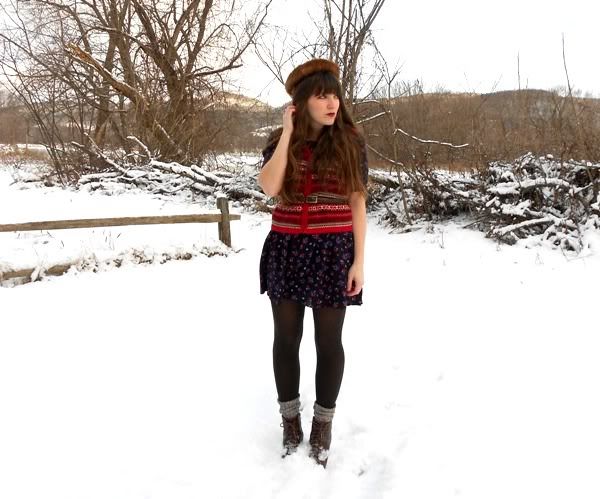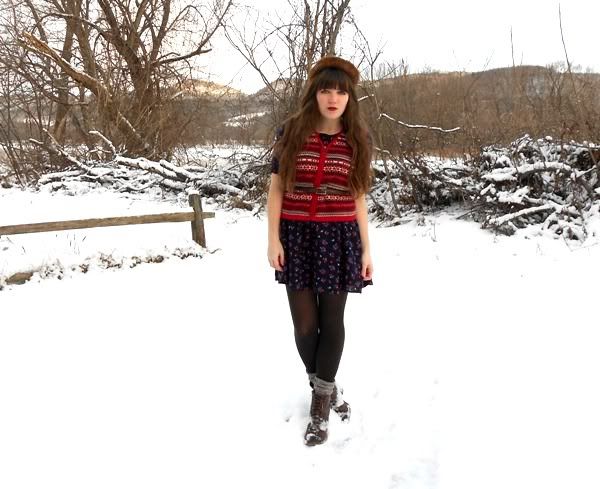 (dress: forever21; vest: thrifted; boots: seychelles; hat: vintage)
I love weekends. After a wonderful date night on Friday (K and I had dinner at
Sukho Thai
, a new restaurant in Essex Junction, using a Jumponit! coupon I purchased this week [it was delicious], then walked over to the movie theater to see "
The Descendants
," which K had been adamantly against for some inexplicable reason except that he generally doesn't enjoy sad movies and it sounded like a sad movie [he really liked it--I always know best!]). I'm ashamed to admit that this means I've still seen only 3 of the 9 nominated films for Best Picture (the other two being
Midnight in Paris
and
The Help
). I would really like to see "
The Artist
" at the theater, if it will hang on for a couple more weeks.
It was a pretty warm/nice weekend, but we spent the rest of it cooped up inside (happily), with tea and books and studying (for him). Unfortunately, my body rebelled against the end of the weekend and I had a sudden-onset splitting headache last night. I ended up having to sleep upright on the living room couch to keep the blood from rushing to my aching temples, but the morning was actually quite nice--I rarely venture into that end of the apartment in the mornings, so I don't get the full benefit of a winter sunrise. It was lovely to wake up to the warm sun streaming through our tall windows, my headache gone, and to scrawl my morning pages over a bowl of oatmeal and raspberries. I did rush in to work this morning and immediately down two cups of coffee--clearly I missed my caffeine fix over the weekend (herbal tea just doesn't always cut it).
Anyway, tonight is Art Club and I'm excited to get together with the ladies and chat about art and life and have some good fun. I didn't meet my goal of writing 5,000 words since our last meeting, but I did write 2,000--and I probably wouldn't have done so without that goal in mind, so I call that a success :) Happy Monday, everyone!