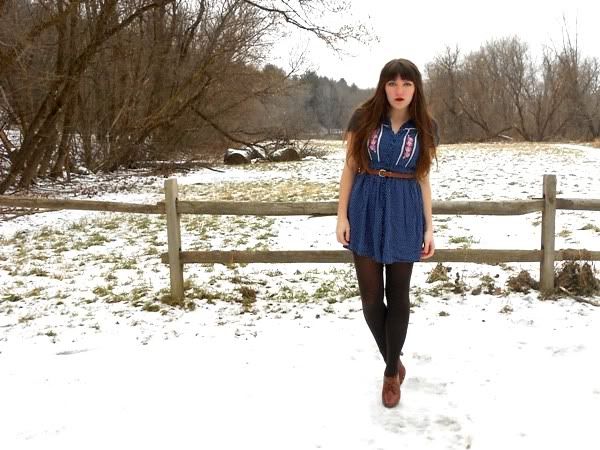 I love this dress. It's a little bit retro, a little bit rock-a-billy, a little bit mod. Or something. Anyway, I enjoy it.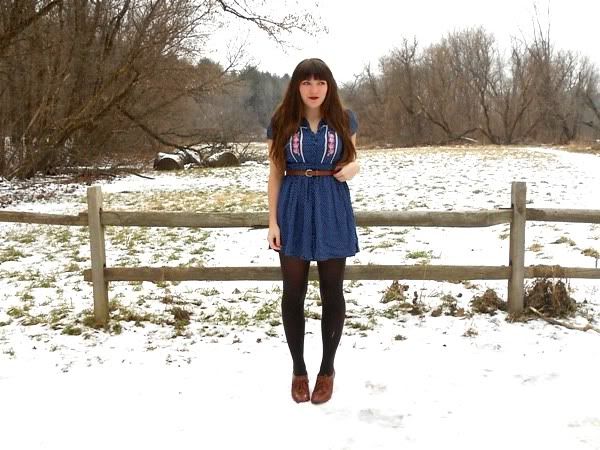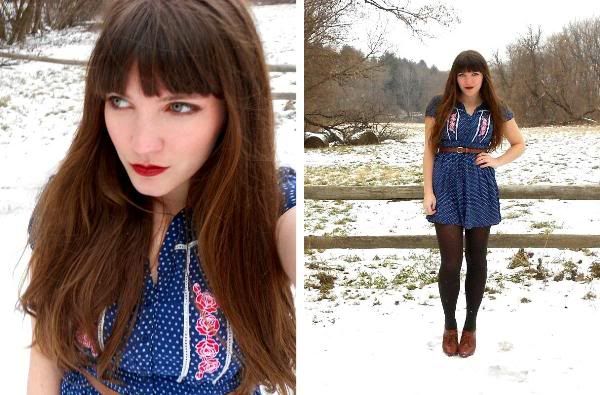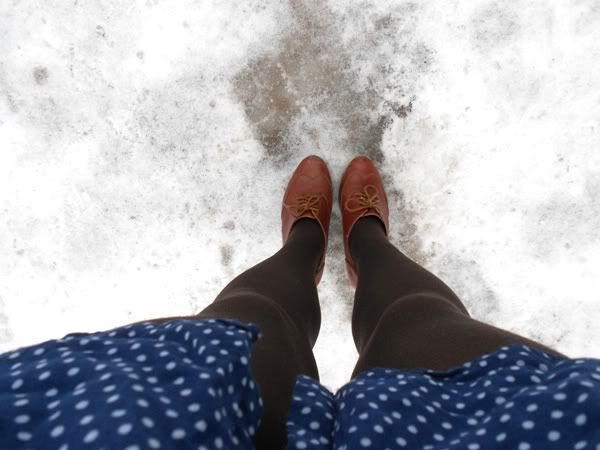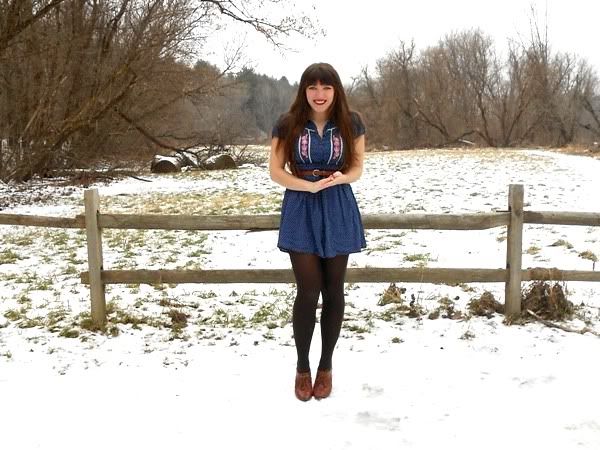 (dress: forever 21 via plato's closet; tights: hue; shoes: seychelles)
I'm going through a phase. I go through phases a lot, which is why I haven't quite figured out what to do with my life. I fluctuate between wanting to embrace my country mouse spirit, and then a month goes by and I feel the stirrings of my city mouse self again. I've been feeling very uninspired by office work, very disconnected from myself as I sit on my ass and stare straight into a pixelated world that doesn't much matter to me for eight hours a day. I want to get out in the world and DO something. Maybe it's just cabin fever. If that's so, I'm in trouble, because it's only January and the winter has just begun.
I go through these periods where I want to live on a farm. I want something simple and raw and down to earth (literally). I want to wake up early and feed animals that will then feed me, later on (eggs and milk and cheese). I want to drink hot tea in the afternoon and do crossword puzzles, or read, and then go out and get my hands dirty turning the soil or picking vegetables for dinner. I want my work to be a true reflection of myself. I always fought against that feeling before, telling myself that I could work to live (and telling others, in my preaching way)--that those 40-hour weeks, in their routine no frills/no surprises way, could be freeing. That health insurance and free weekends were worth all the numbness and boredom of the workweek.
I'm not sure I believe it anymore.
This week, I want to milk goats. Even in the cold. I want to invest in things like warm boots and thick, puffy coats instead of pretty dresses and ludicrously high heels. Next week, who knows? There are just so many things I could do, and none of them seem quite perfect. Not perfect enough to drop everything for, anyway.