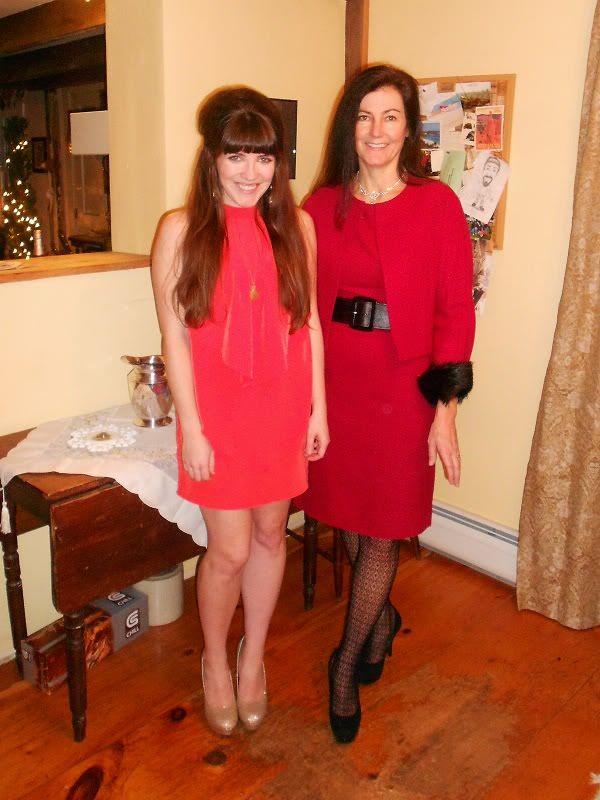 Ohhh, New Year's Eve... you are fun. I convinced my friends (and mom!) to get all gussied up for the occasion, even though the party was only at a country house down the road. A girl's gotta get her dress on once and a while, and if you can't go out in glittery heels on NYE, when can you?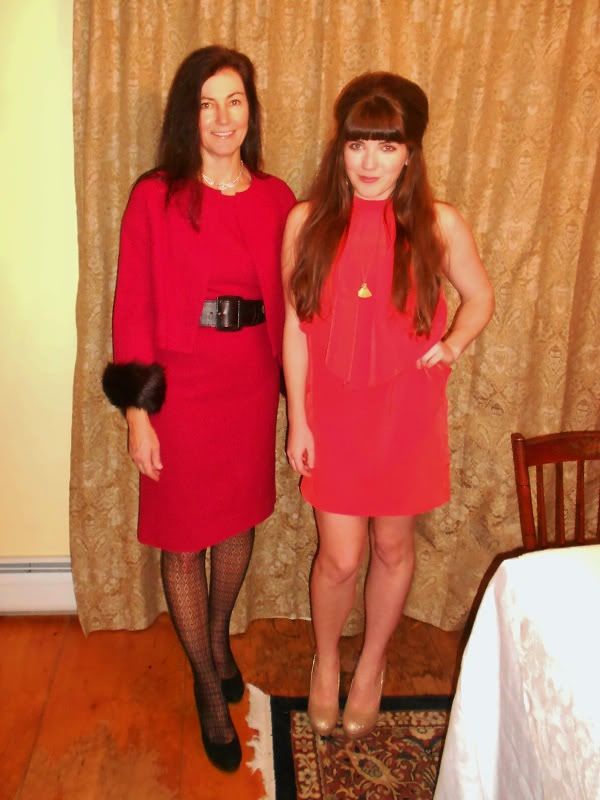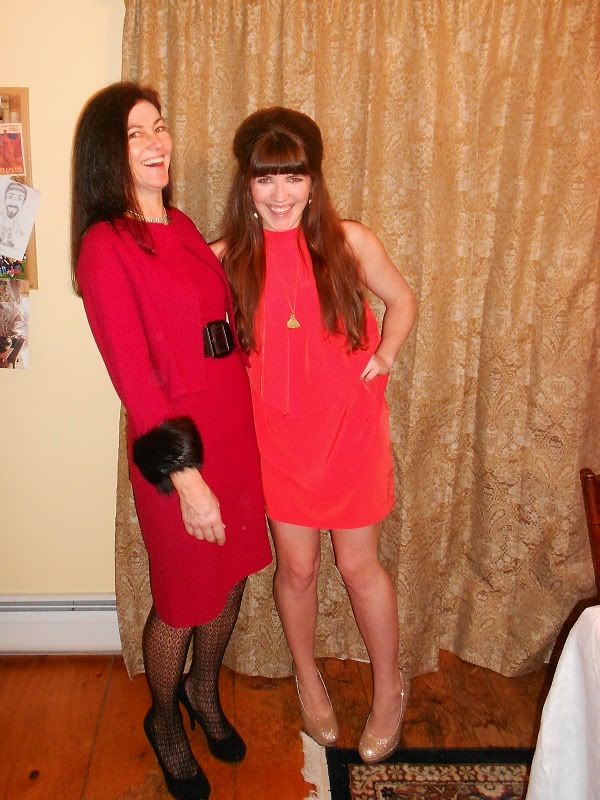 I bought this dress months ago at H&M, and though I wasn't entirely sure where I would wear it, I immediately thought of NYE (of course). It's actually more of an orangey-red than the pink that my camera seemed to want to call it. The glittery heels were a happy accident--spotted in the window of Payless (=cheap!) while Christmas shopping. But enough about me--doesn't my mom look amazing?? That dress/coat combination belonged to my grandmother and she looks so classy! You basically can't beat those faux-fur cuffs.
All-in-all, a good night was had by all. I dropped the (basket)ball at midnight, and that's when the party really started. My mom busted out the limbo pole (/broomstick) and we all got down and rowdy before finally heading home around 2 (yes, I limboed in those heels, and no, I do not have photographic evidence, which is probably for the best). We spent New Year's Day eating a scrumptious brunch (I don't think I was quite ready for a mimosa...), playing music, reading the journal (my dad keeps a journal of all of our adventures throughout the year and it's become tradition to read aloud on New Year's Day, while drinking hot cider from the "wassail cup"), and then going to see the late showing of "
My Week With Marilyn
" at the Savoy (which my brother called "horrifying").
So far, 2012 is okay in my book. Now I just need K to come home... (Wednesday!)
I'm looking forward to a whole new year of adventures, and to sharing them (and my outfits) with you here!
Merry New Year, everyone! :)