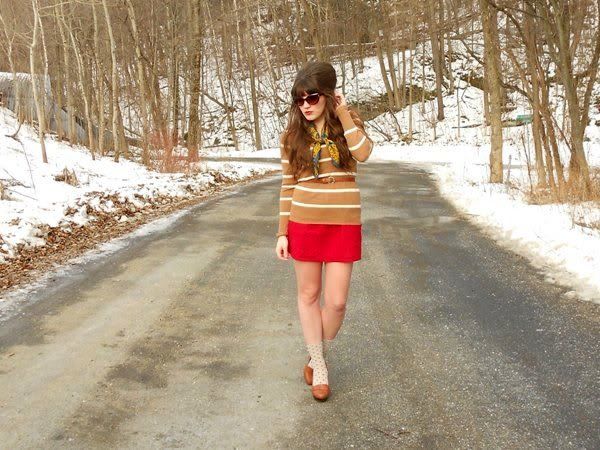 Every morning there is a point where I think, I've gone too far. My fingers aren't going to recover from their painful numbness (oxymoron? maybe, but that's the sensation) this time. I've officially frozen them past the point of no return. And then the feeling (and the color, and the flexibility) returns, and my mind tucks the pain away, and I get up and do it all over again the next day. Blogging is masochism.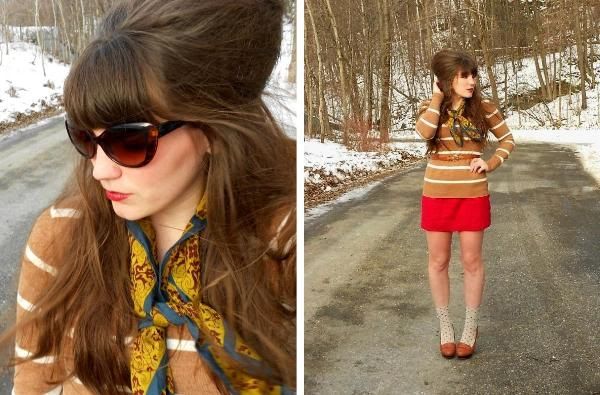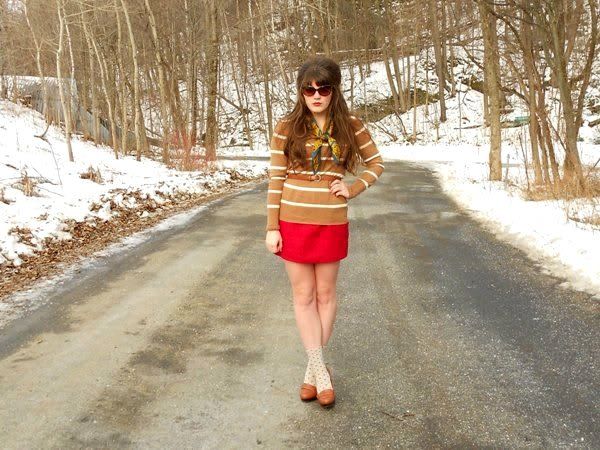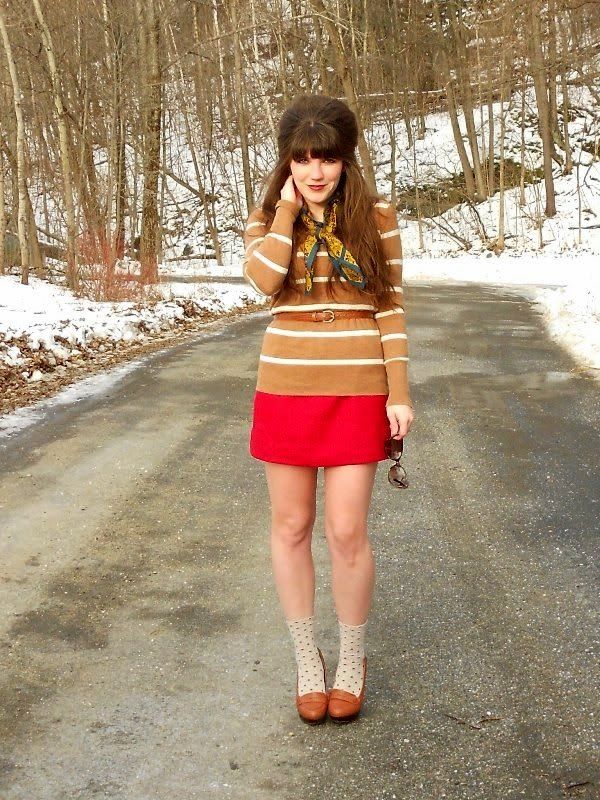 (sweater: target; skirt/belt: thrifted; scarf: vintage; socks: kohl's; sunglasses: kinney drugs (!); shoes: lulu*s)
I tried my best to get back on the color train today. This outfit feels essentially "Caitlin." This is the sort of thing I used to wear all the time, back when I actually took an extra fifteen minutes out of my morning to tease my hair (because somehow the outfit wouldn't work, in my mind, without the big hair). Another thing that doesn't work without the big hair: these sunglasses. For some reason I feel like they accentuate my flat head, or they're too retro to be worn without an equally retro 'do. Whatever, I'm weird...
Tonight is Art Club! I have been informed that the boyfriend of one of our number will be making pizzas for us, so that's awesome (and he's not even attending!). You know times have changed when the men are cooking dinner for the social events of their ladies ;) Now that's what I call progress.