Since last week was basically an extension of the holidays for me, I declared yesterday the true start of the new year. I'm already feeling a bit overwhelmed by all of the things I want/need to accomplish each day/week/month of 2012, but hopefully it will all fall into place as I get back into my routine.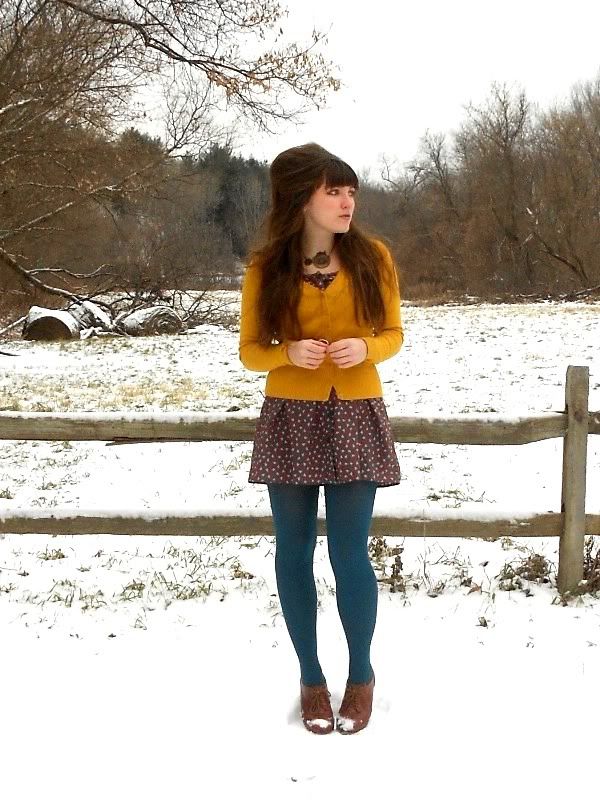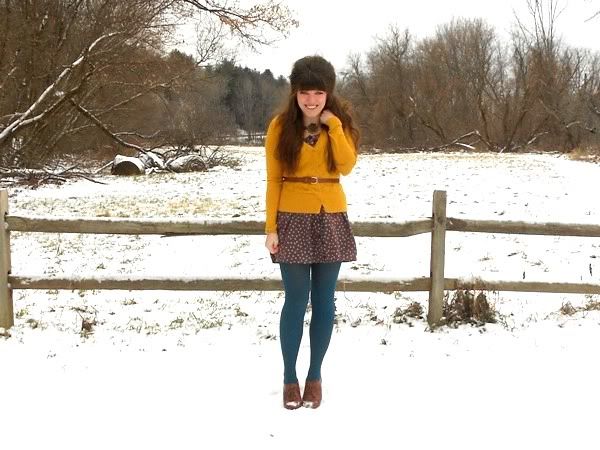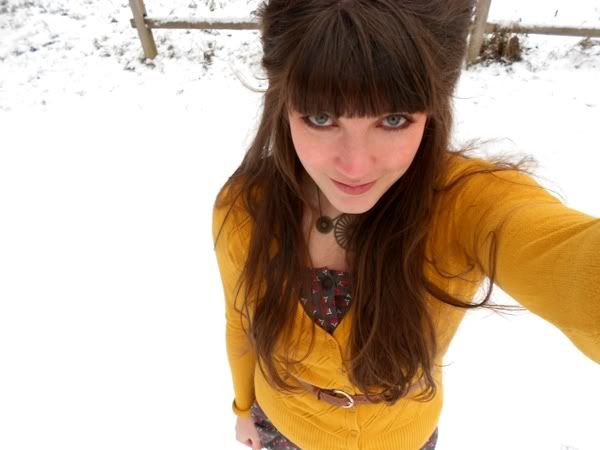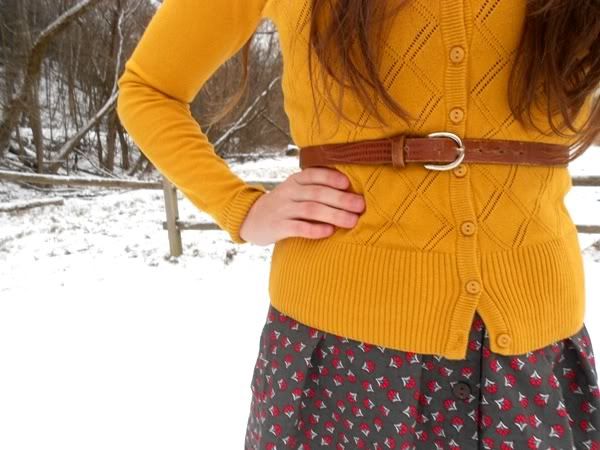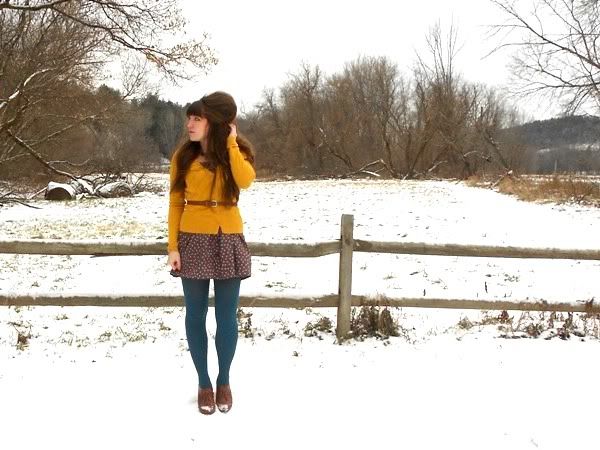 (dress: forever 21 via plato's closet; sweater: h&m; tights: kohl's; shoes: seychelles; necklace: diy)
I've definitely entered hibernation/survival mode, where all I want to do is hunker down with some leftover Christmas candy (I have wayyyy too much) and be lazy.
Anyway, there is nothing like bright color and a bouffant to bring me out of hibernation mode--for a few hours, at least.