I bought this dress with summer in mind. In the dead of winter, summer sounds so nice: sherbet-chevron prints on terrycloth rompers, twist creemee cones with rainbow sprinkles, bright-blue skies and rosy-red sunburned cheeks, fireworks and cold beer, lake swimming and sun-warmed sand, multicolored candy at a drive-in movie... these are the things that have been on my mind, these past few frigid days...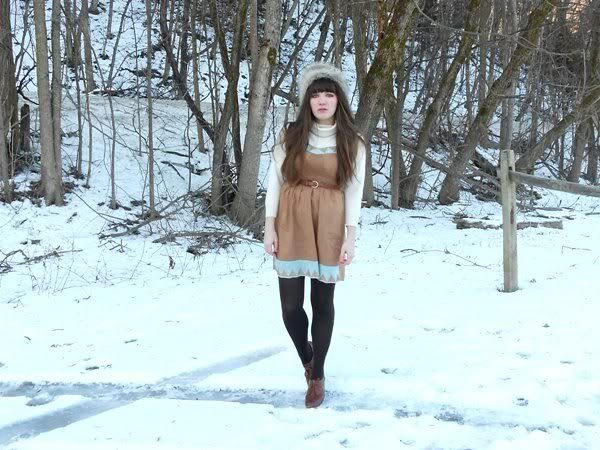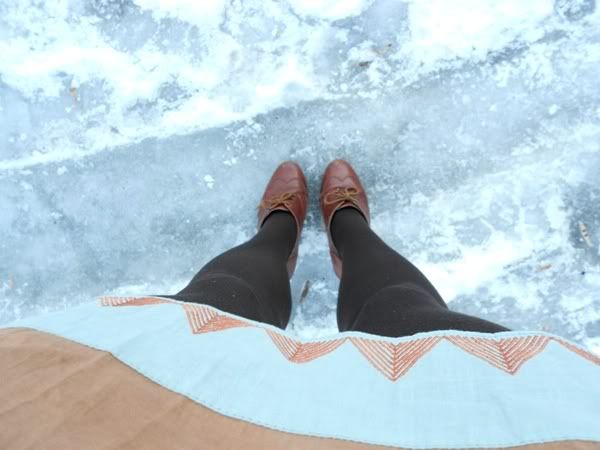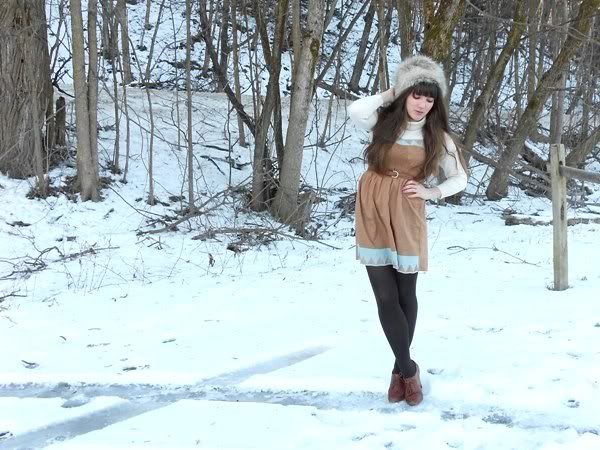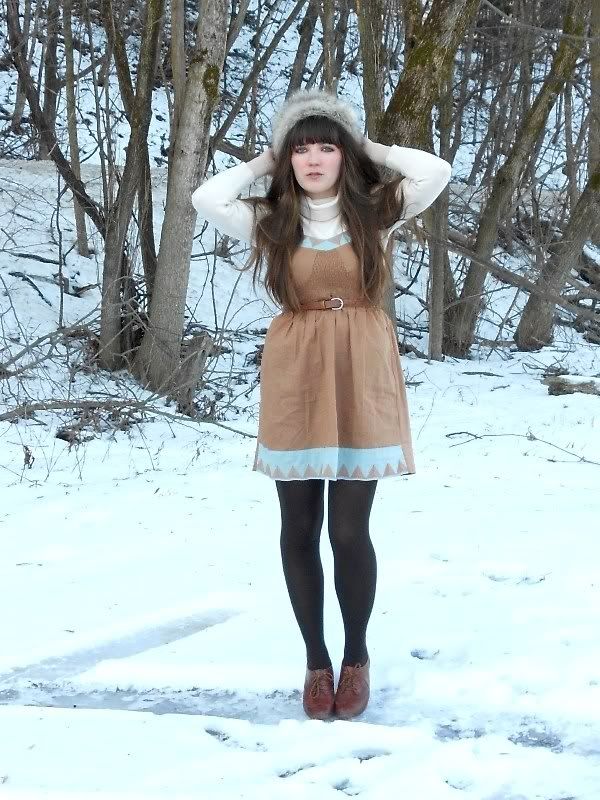 (dress: plato's closet; sweater: thrifted; hat: h&m; shoes: seychelles)
Art Club was lovely last night, but I was so worn out by the end of the day I didn't have much energy. I really need to figure out my sleep schedule and stick with it, even on the weekends (sleeping until noon on Sunday really threw me off, I think). Anyway, it is always nice to get together with those gals :)
I'm itching to go on a trip. Someplace like this, please:
No, seriously. I want to go to Bora Bora.