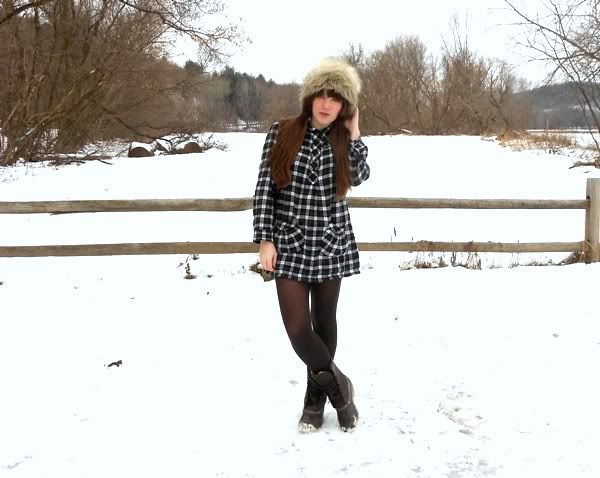 Okay, so maybe it's not officially "Wear Your Pajamas to Work Day" or anything like that, but I've declared it so by virtue of today's outfit. This tunic is one of the things that I switch off wearing around the house after work/on weekends, because it's so soft and cozy and non-restrictive. And it's plaid. For some reason I feel like plaid is warmer or something, but it's really not, it just looks cozy. This tunic is sadly near the end of its life... I need a replacement, quick!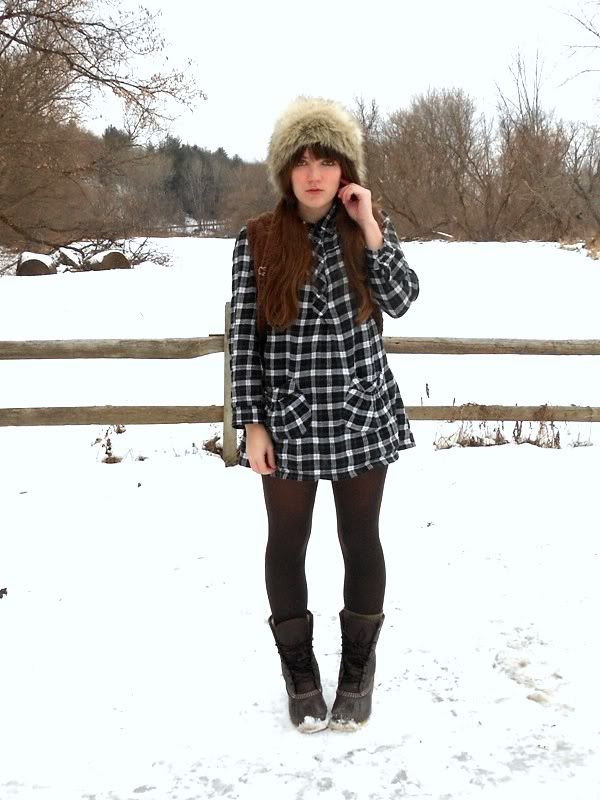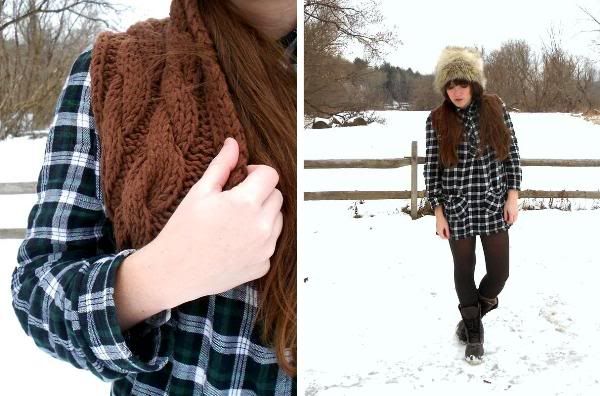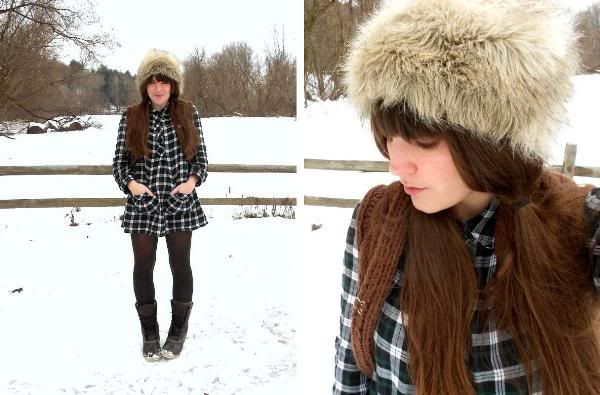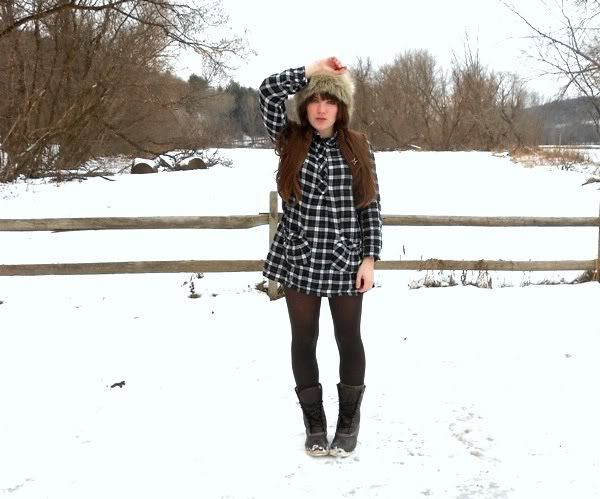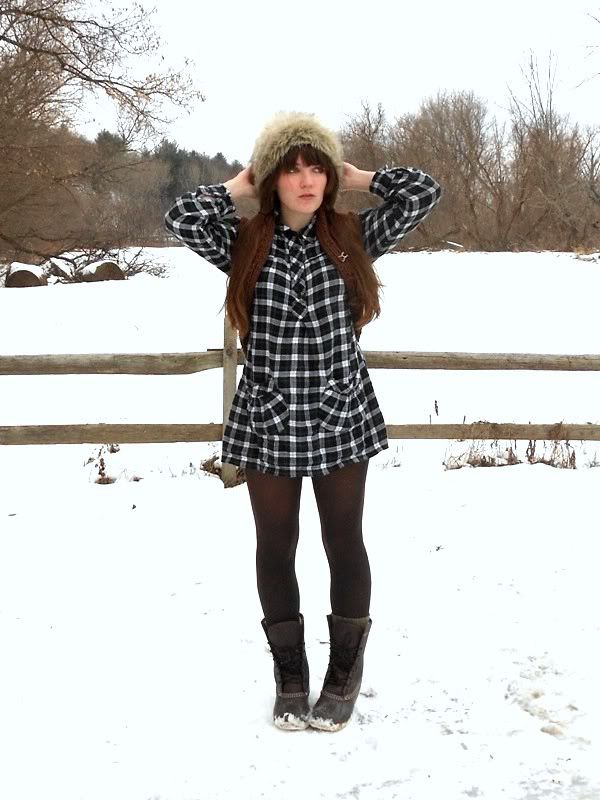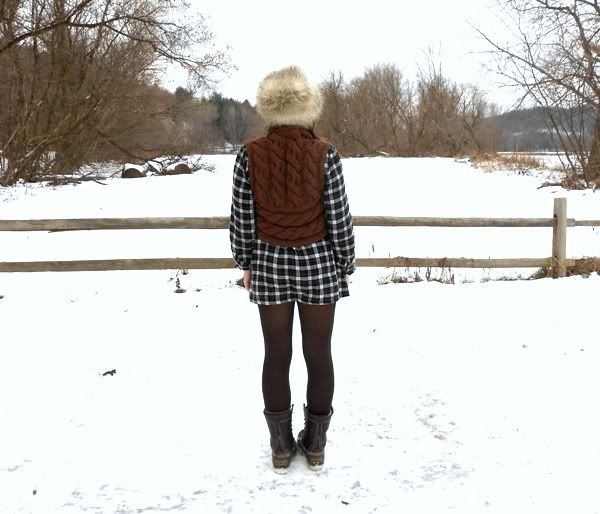 (tunic: tjmaxx; sweatervest: plato's closet; hat: h&m; boots: l.l.bean)
I also thought today might be a good day to just wear my boots, since I looked outside and the wind was blowing and it looked terribly frigid (it actually was pretty temperate). These were my Christmas present from the 'rents this year--I really, really needed a pair of actual, warm winter boots. It's sad, but I've been back in Vermont for four winters now and the whole time I have been without honest-to-goodness boots (bad Caitlin). I still don't have a very warm coat, but that can wait...
K and I had a pretty lazy weekend. The highlight was driving into town to get chocolate milkshakes (!!!!) and sushi. I haven't had a milkshake in ages (ever since I worked at
Seattle's Best
and saw how much ice cream went into one of their milkshakes--yikes!) and I must admit, I still feel kind of guilty about having one (isn't that terrible??). But man, was it good. (So was the sushi :) Otherwise my time was spent alternating between reading
my book
(I finally finished it and now I really want to watch
the movie
again) and watching
Friday Night Lights
... pretty good way to spend a January weekend.