Did everyone (in the US) watch the State of the Union last night? I won't talk much about it, because I don't want to get all political, but I will say that I do think it is so important for people to watch out for and help each other in this country. I (and the rest of the public) am so fed up with the politicking and uncompromising idiocy of our current setup in Washington. And I feel bad for Obama. But anyway, at the end of his speech he was talking about how we need to have each others' backs, and do what is best for the country and our fellow Americans, not for our greedy, pig-headed selves. I say Amen to that. Now if only we could agree on what is best...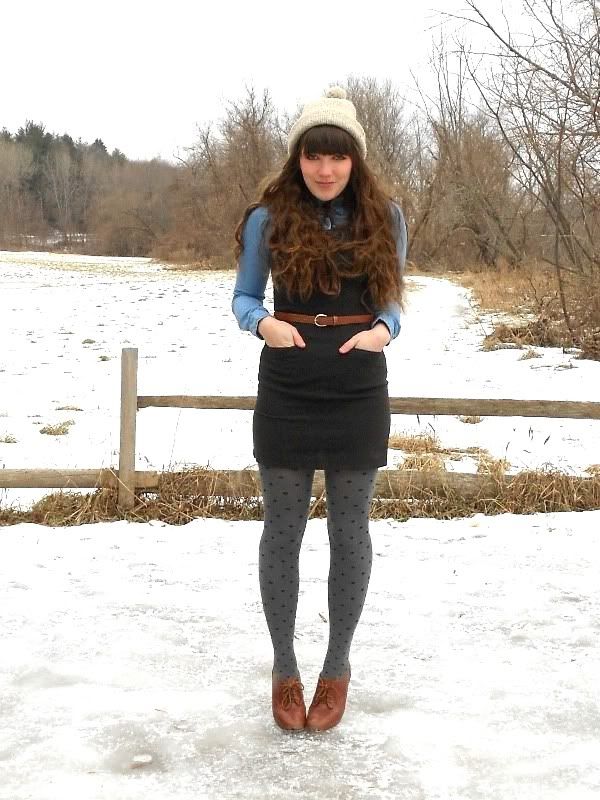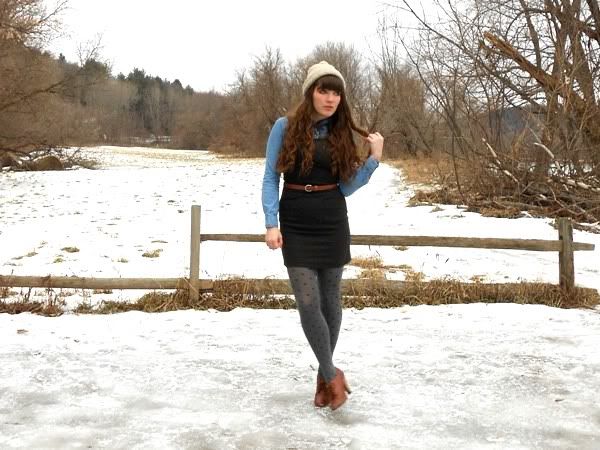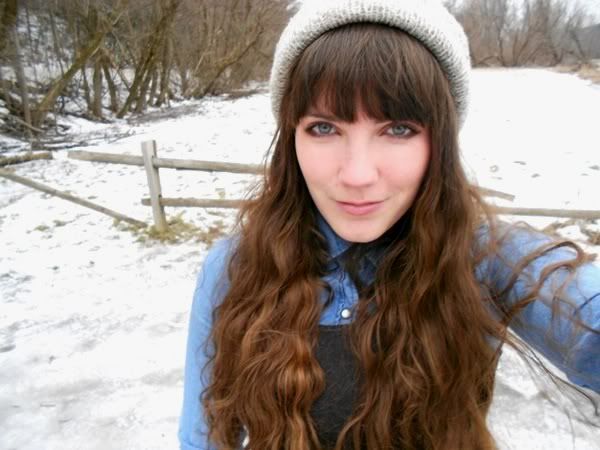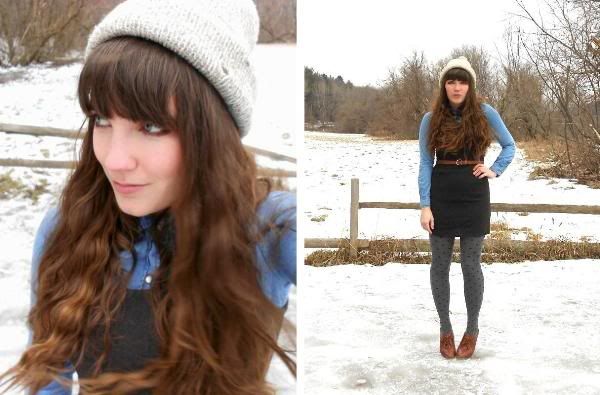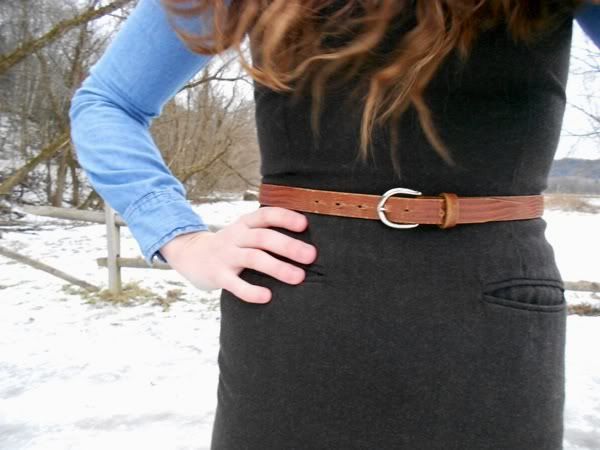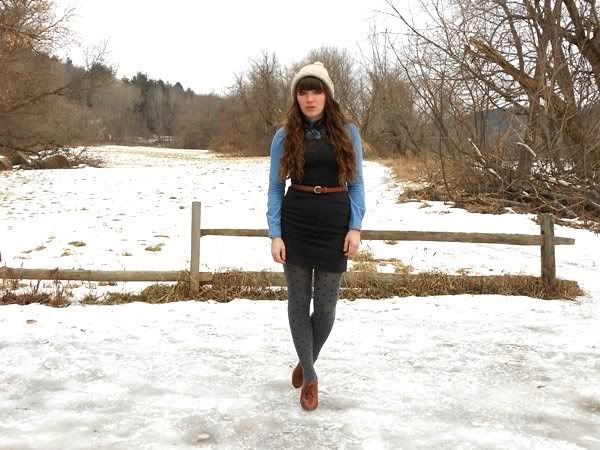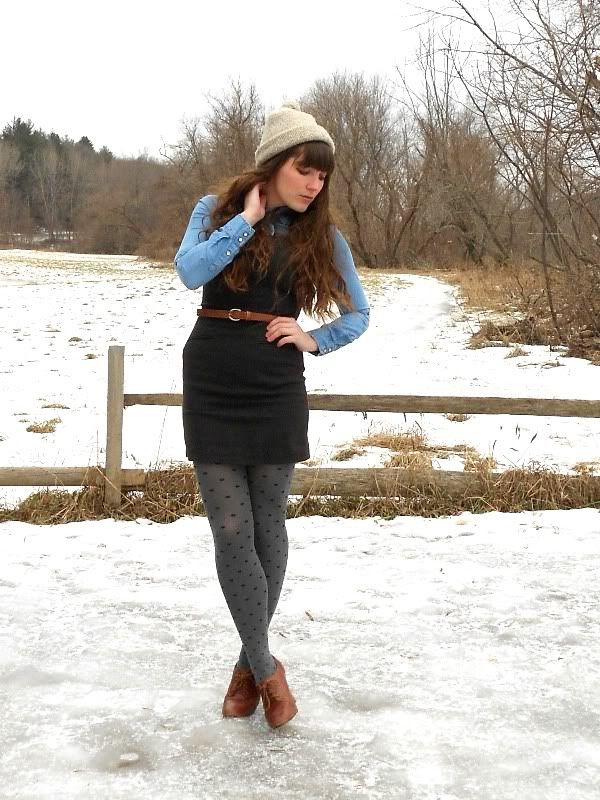 (jumper: etsy; tights: gift; chambray shirt: walmart; hat: stolen from mom; shoes: seychelles)
Anyway, enough of that. Here are some things that are good this week (my state of the union, in you will):
-raspberries in my morning honey&cinnamon oatmeal (i'd forgotten how amazing raspberries are!)-
-warm (enough) weather-
-discovering potential new favorite authors-
-k's super-easy new part-time job-
-kemp's cookies-n-cream froyo-
-time logged on the treadmill-
-a functional heating system in my car-
-no mice in the apartment lately (according to the traps)-
-immune system standing strong against illness in the office-
-hats-
Happy Hump Day!