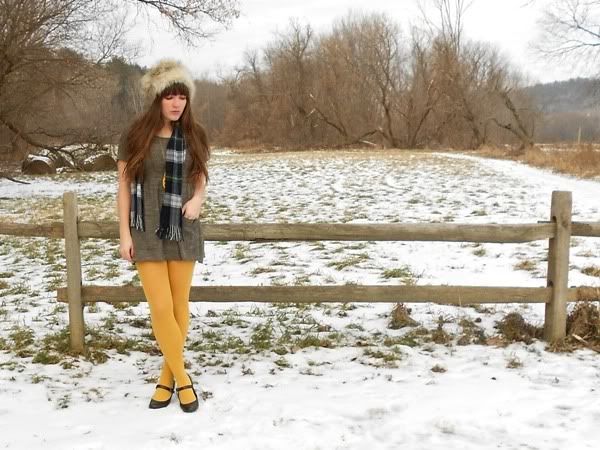 Trends are funny. Last year at this time, babushka/matryoshka dolls were everywhere and people were swooning over them left and right. And then? Silence. Whatever, I still think they're adorable.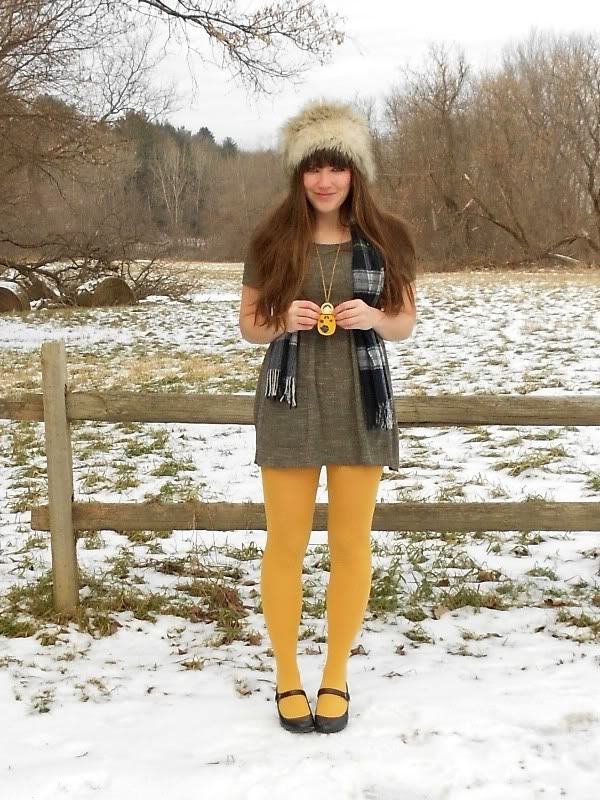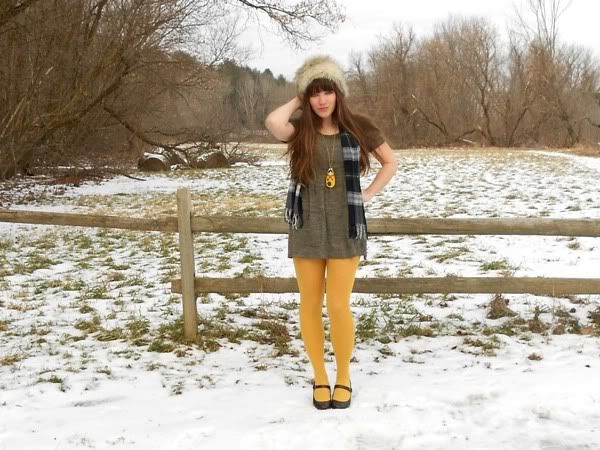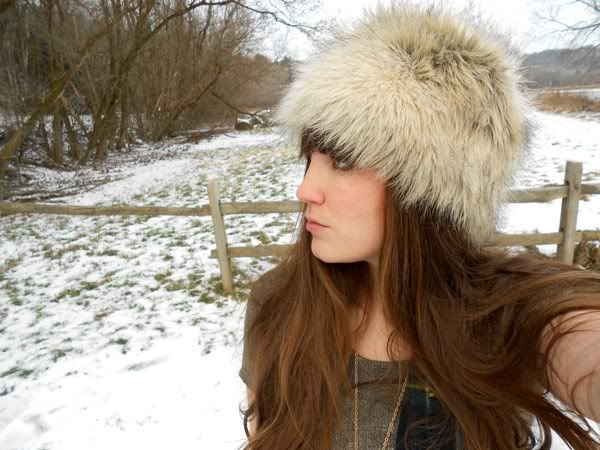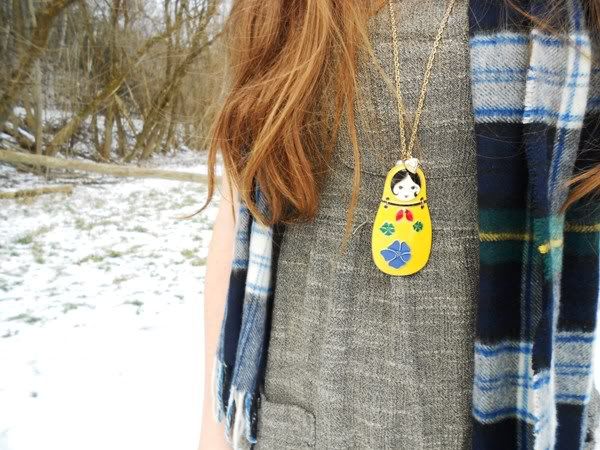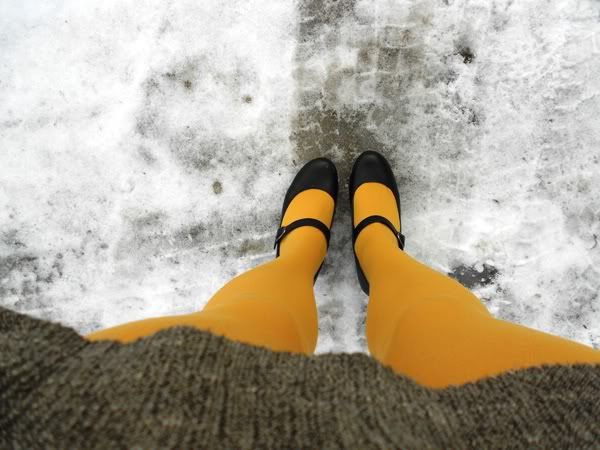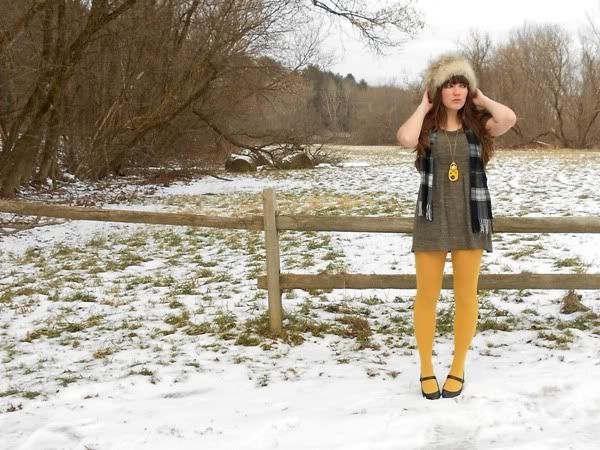 (dress/scarf: thrifted; tights: hue; hat: h&m; necklace: forever 21; shoes: payless)
Someone should keep track of all of the trends we experience throughout the years. It can be pretty obvious based on blog archives and the like, but who has time to scroll back through? Maybe I'll start. A trend journal, or something :) I just think it's amusing how crazed people get about the smallest things (babushkas and buntings, moustaches and owls, bicycles and peter pan collars... the list goes on and on and on and on and on...).
Today it's really snowing (the snowfall seems to be on a biweekly dump schedule, like recycling pick-up or something). I'm looking forward to going home and snuggling on the couch with a big bowl of delicious soup (potato/onion/kale/celery), which my wonderful boyfriend made yesterday, and the last few chapters of my
book
.
We're almost to the weekend!