I have been wanting a mustard knit pompom hat for ages. I stumbled upon this one while doing some Christmas shopping and waffled for much longer than necessary about whether or not to buy because it was like, $12. As you can see, it's awesomeness outweighed my waffle.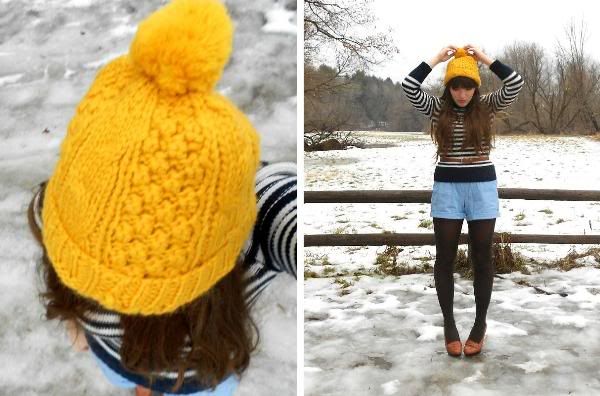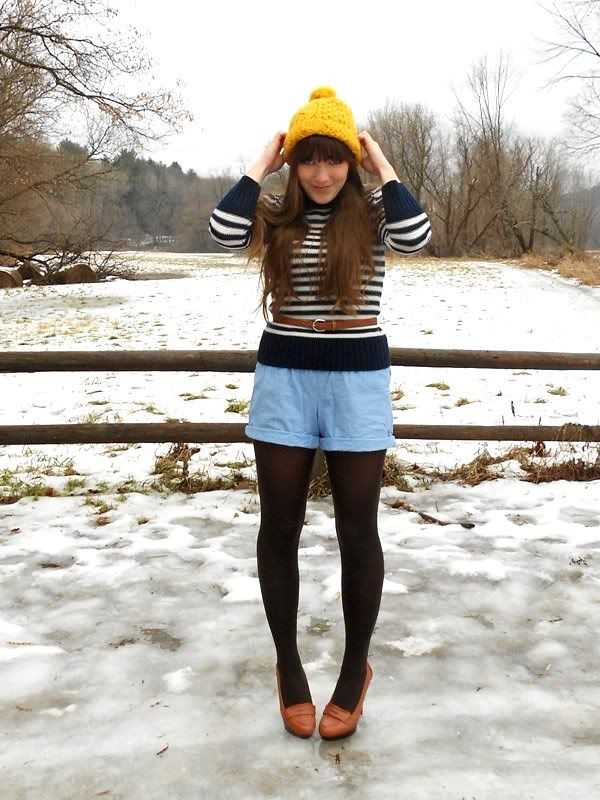 (sweater/hat: tjmaxx; shorts/belt: thrifted; shoes: lulus.com)
You know what would make this outfit infinitely more awesome? Elbow patches on this sweater. Maybe I should sew some on... it's too late for this outfit, but for the sake of this sweater's future..? Also re: this sweater, I almost bought a nearly identical one at
Plato's Closet
during my big spree there on New Year's Eve day. It looked the same except that there was a sort of chevron thing going on with the front. I didn't get it because it was too casual for my usual style, but I'm kind of regretting not buying it. Maybe I'll have to go back...
Well, this post was a whole lot of silliness. Last night I made lasagne. I also watched
The Bachelor
. I might wear a hat every day this week. Shorts make me happy. The end.