Maybe it's the springtime, but I've been feeling some serious waves of change wash over me lately. I suddenly feel like I'm ready to grow up. I've been feeling it for a while, really, chasing me down, but now the need is nipping at my heels. I mentioned last week that I'm in a bit of a blogging rut, and that I think my blog might need to evolve in some way, so I've been puzzling that out. There may be some changes around these parts in the coming months.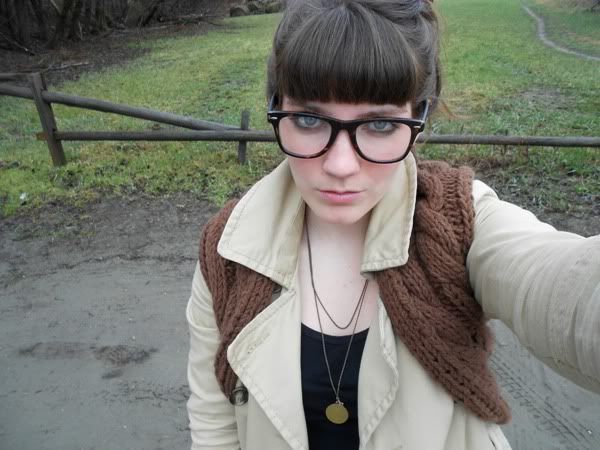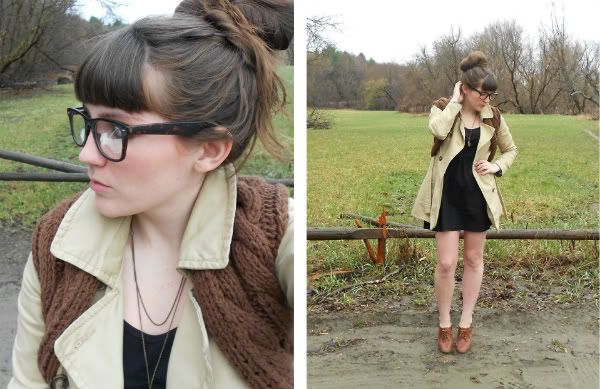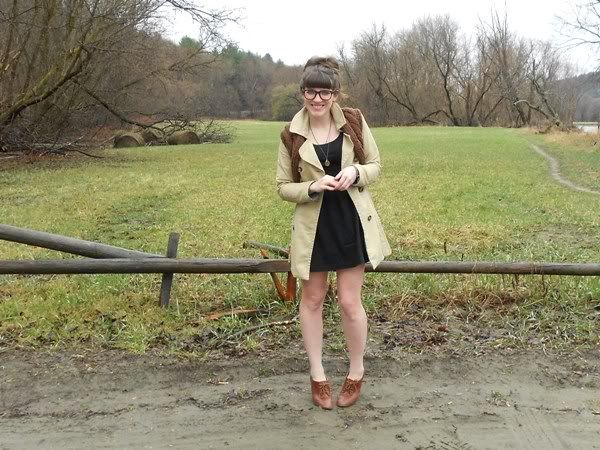 (dress: tjmaxx; trench: h&m; vest: plato's closet; shoes: seychelles; glasses: c/o glassesusa.com; necklace: uo)
Suddenly, almost overnight, I feel like my closet represents who I've been, not who I am. I might be ready to move beyond babydoll dresses and peter pan collars, toward more classic cuts and prints. I don't want people to mistake me for fifteen anymore. I'm just trying to figure out what that might mean.
Maybe it's because I finished my novel, and now I feel like I can move into the next stage of my life. While the book is most definitely fiction, there is an angst about it that characterizes the past few years of my life--sort of a metaphor for my not knowing what to do with myself, or where my true passions lie. Maybe it's because I've been making a conscious effort to be more creative on a daily basis. Maybe it's because I'm learning to accept and understand modern technology (I blame Instagram for making me want an iPhone). I think I'm slowly starting to see the light, but I'm still struggling to find the motivation I need to make things happen when I have no idea even where to begin.
So that's where I'm at right now. I didn't realize until I was editing these pictures that it sort of looks like I am wearing a parachute. How apt. Here we go!