So, it was snowing this morning. But I wouldn't let that shake the spring fever out of me!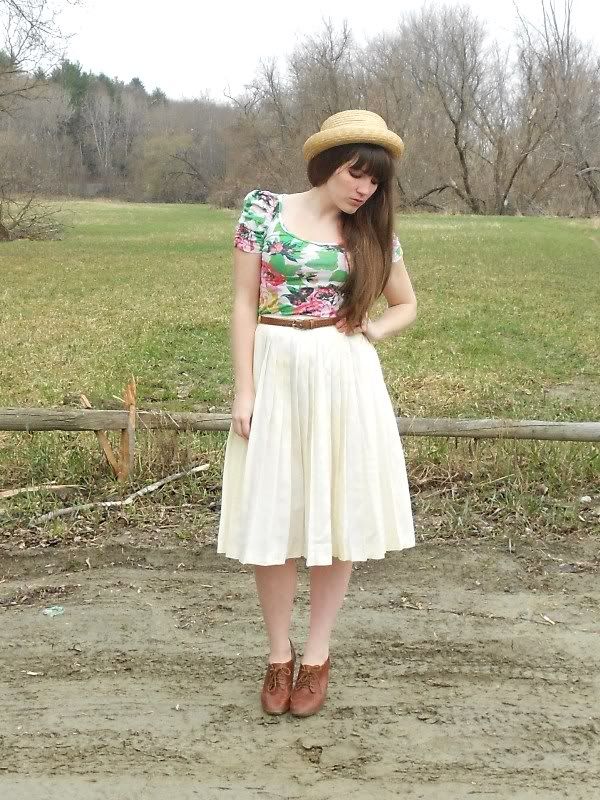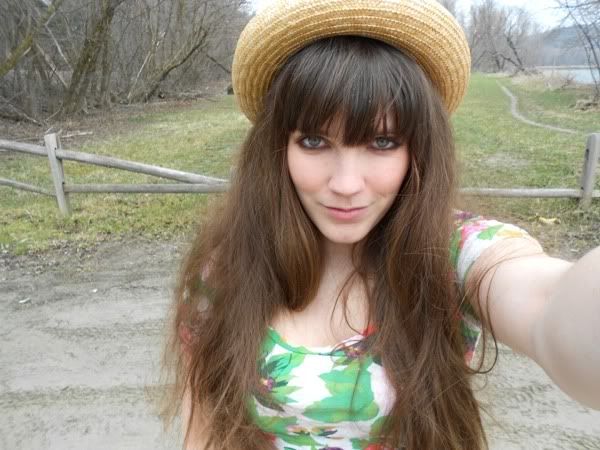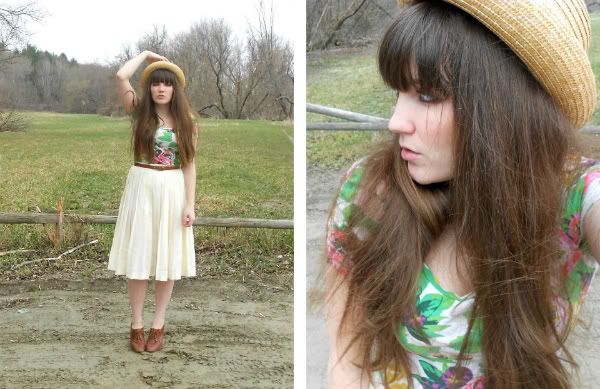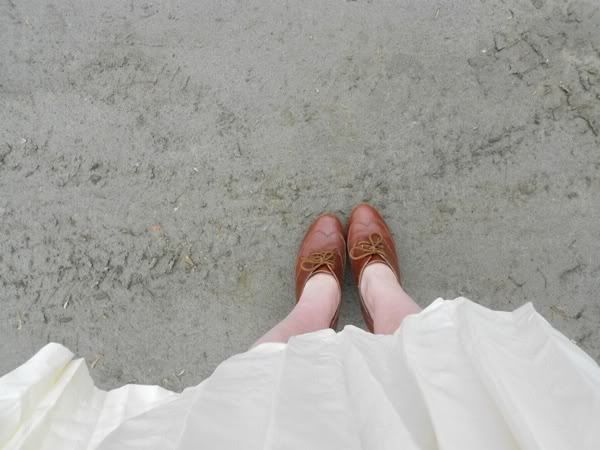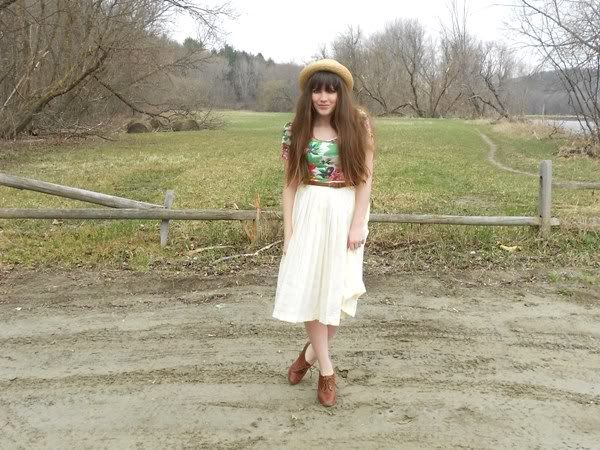 (skirt/hat/belt: thrifted; shirt: h&m; shoes: seychelles)
This skirt was a complete mess when I pulled it out of the heaping pile of skirts and shorts on the top shelf of my closet this morning (that thing is impossible to keep organized). I carefully ironed all of the pleats back into place (I can't believe I only just bought an iron last month), and it's good as new. This Easter Week has definitely been dominated by longer lengths. The truth is, I'm still not a complete convert. When I go out on the town I don't wear a midi skirt; I always go mini. I don't know what that says about me. I definitely feel like I wear a certain style for the blog, based on what I find in thrift stores and see in the greater fashion community, but I still always retreat into my safety zone for social events in real life. Still, it's fun to experiment :)
I've also been thinking a lot about blogging in general lately, and how it fits into my life. I still enjoy doing it, but it has started to feel a little bit more like a chore lately. I know we all have these moments where we ask ourselves "what is the meaning of (my blog)?" I've just had a multitude of frustrating moments lately--maneuvering my tripod out of my car in the morning, or standing with frozen fingers in the open air while strangers stare on their way past--and it's just made me think. I'm twenty-six years old. How much longer am I going to do this? I think I'm just having a mid-blog crisis. I want my blog to evolve somehow but I'm not yet sure where I want to take it. Time will tell...