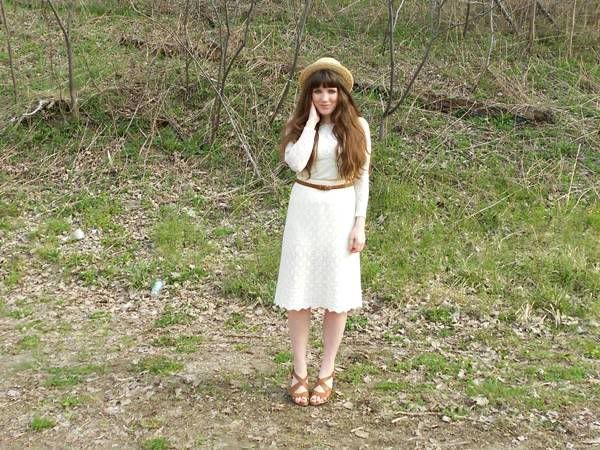 This outfit post was cursed. I actually wore this outfit two days ago (how's that for full disclosure?) and it was so sunny that every shot was ridiculously washed out. Which is not what you want when wearing an entirely white lace outfit. As soon as I got to work that day, the skies clouded over, but by the time I left the sun was bright and shining again (what the heck?). I drove around looking for a shady spot, to no avail, and finally gave up and waited for a cloudy day to try again ;) But then... the sun came out. Again. Like, through the tiniest hole of unmoving clouds I've ever seen. Anyway, I managed to snap at least a few photos under reasonable cloud cover, and that is (finally) the end of that story.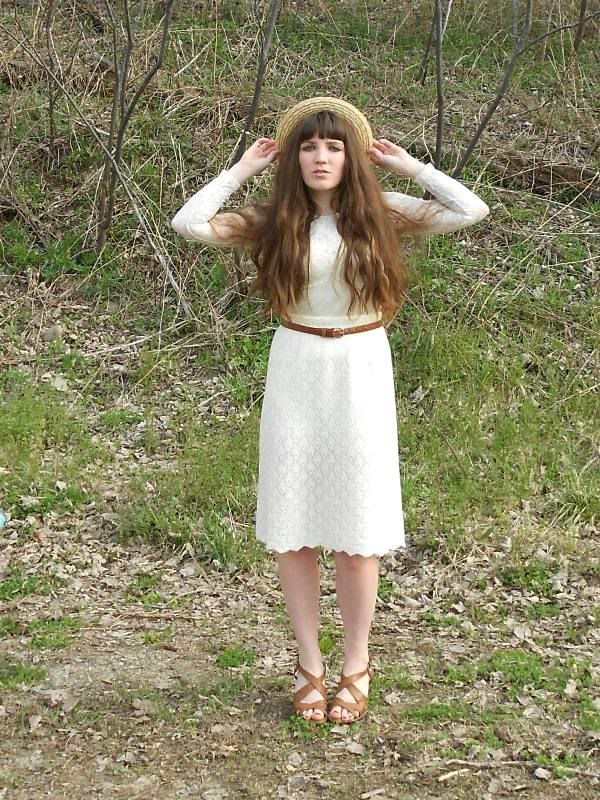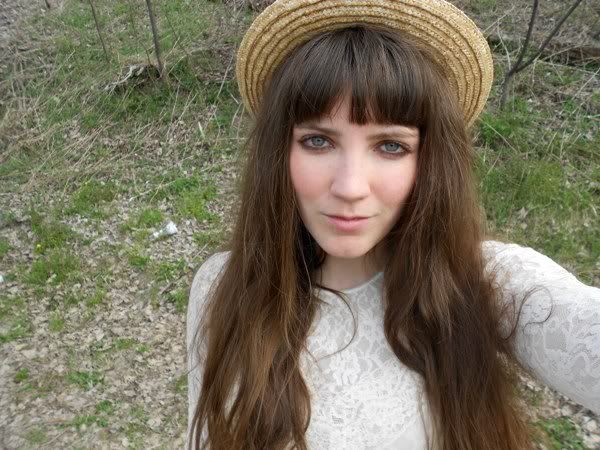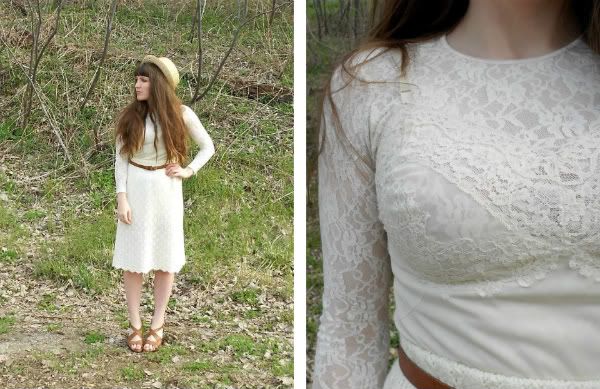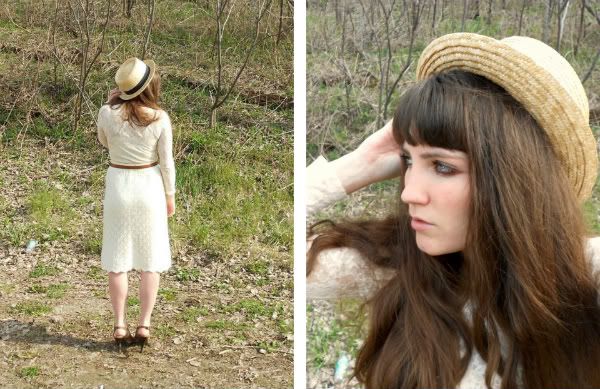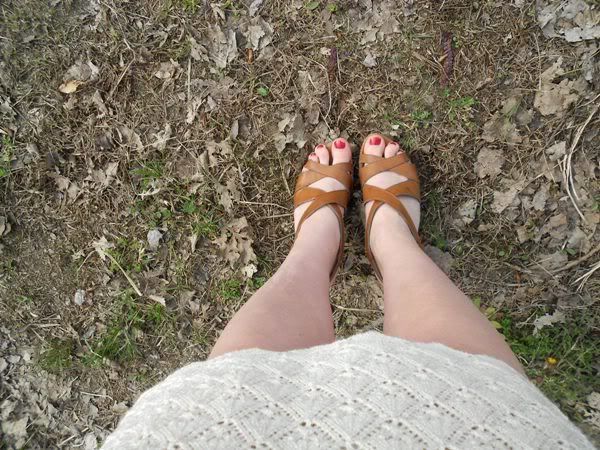 (skirt/shirt/belt: thrifted; hat/slip: urban outfitters; sandals: kohl's)
Last night was Art Club and it was lovely :) The girls read the first 25 pages of my novel and genuinely seemed to like it. A lot. So that was an incredible relief. They did have a few constructive suggestions, but the reaction was overwhelmingly positive. I'm so happy :) It was a really great meeting all around, and we have some big plans brewing that I think could be really amazing!
So, so glad that it is Friday. Have a wonderful weekend!