These pastel blues and pinks remind me of babies.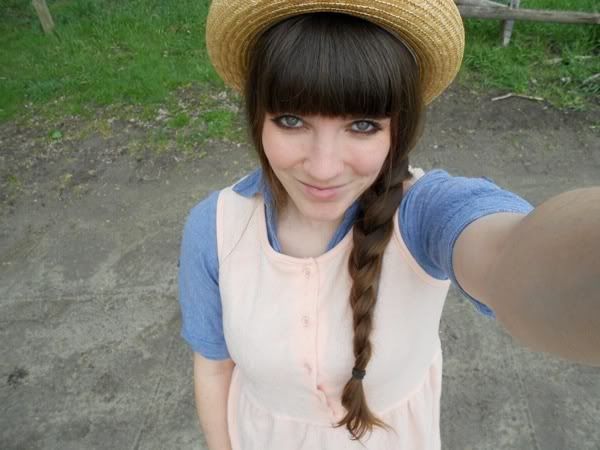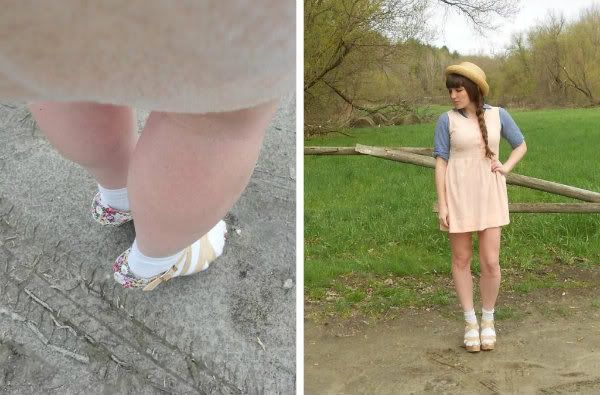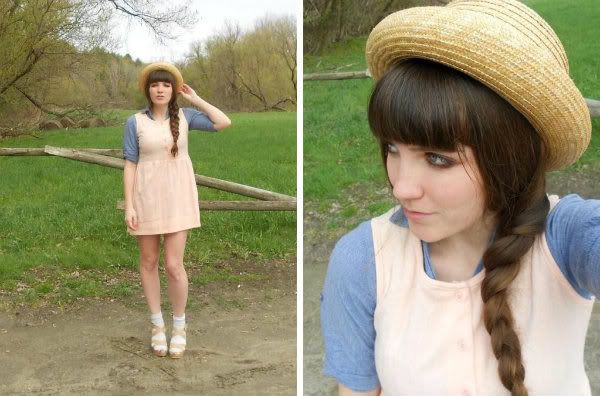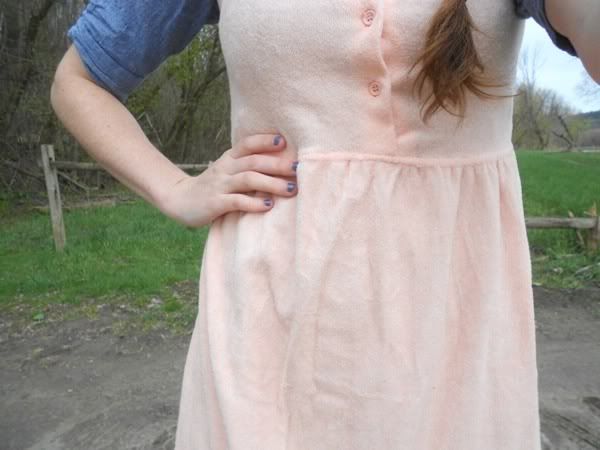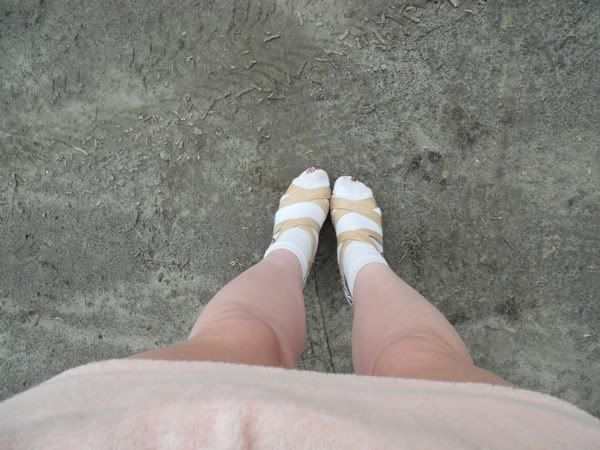 (jumper/hat: thrifted; chambray tunic: tjmaxx; wedges: tilly's)
I bought this dress several months ago, knowing that it would be perfect for lounging by the river on lazy summer days. It was enormous, so I had to alter it considerably--it was one of my first successful alterations! I basically just pulled all of the seams apart and sewed them back together. And hemmed it. It's terrycloth, which is such a summer fabric, like a towel :)
I feel like I've been slacking off on my blog lately because there just isn't enough to say. I've definitely decided to try for more of a quality-not-quantity approach to blogging, and not to post just because I feel like I need to throw something at the internet.

Why My Life is Too Boring for Blogging

1. K and I eat the same thing every single night during the week. That's not an exaggeration.
2. My daylight hours are spent in a cubicle, not doing crafty projects.
3. I don't have many material desires.
4. I don't have a baby.
5. I don't experiment with hair and makeup.
6. I read a lot, which doesn't photograph well.
7. I don't go to fabulous parties or events.
8. I don't overshare on the internet.
9. I can't participate in Instagram because I refuse to pay for a data plan.
10. I don't travel to interesting places often enough.

So you see my dilemma. ;)
Oh well, life is good, even if it looks boring from a blogging perspective! Happy Thursday!