Last Easter Week I was graced with marvelously cloudy days, threatening April showers. Not so this time around. Also, it is frigid. Don't let the big bad sun fool you--I was quite chilly (and the wind didn't help)!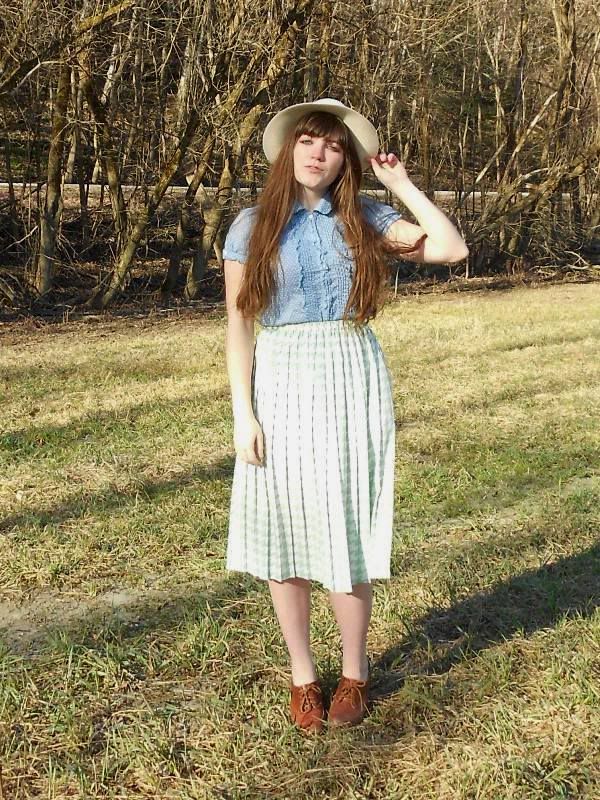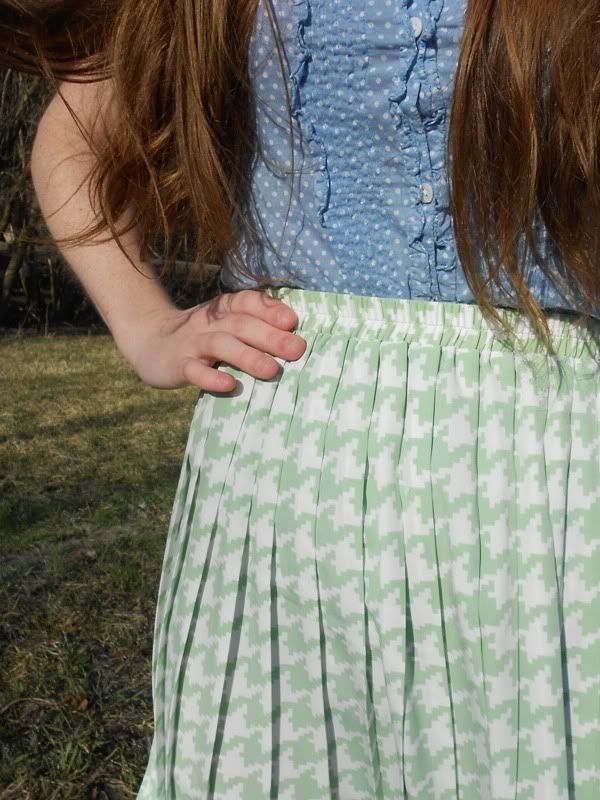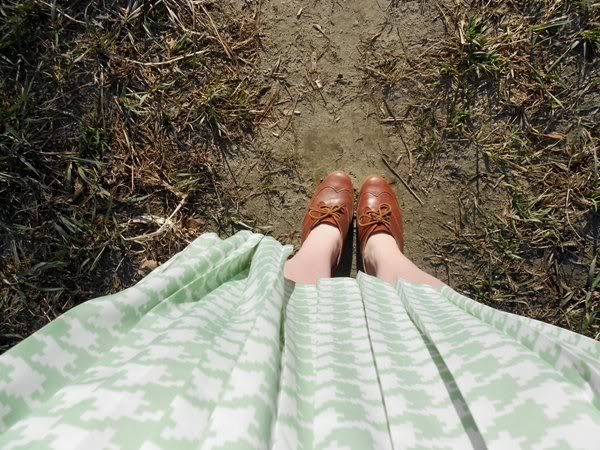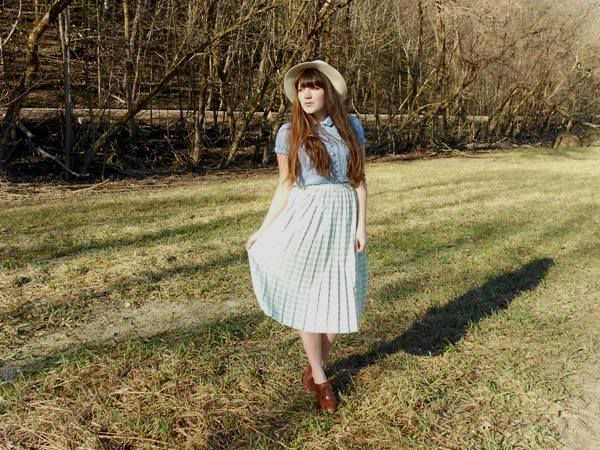 (skirt/blouse/hat: thrifted; shoes: seychelles)
This skirt was another Goodwill find. I am having a bit of a love affair with pleats (even if it is mostly from afar), and the mint print immediately caught my eye, so I had to have it. It reminds me of tetris. I was never really into tetris (back in the day I used to play marathon games of some dropping gem game--I think you had to find three or more in a row and click quickly, or something equally mind-numbing), but there was never much tetris in my life. I do love puzzles, though. And mixing prints!
Today is Free Cone Day at Ben & Jerry's, which reminds me--I need to start on my next summer dress! I just need to sew the bottom hem on my first dress and it will be finished (!!), and then I can start the new one. Sometimes I love finishing projects just because it means I'm free to start another one (when I finished the first draft of my novel I immediately started writing another... maybe sometimes I'm a little overeager).