I like this outfit a lot. It's got it all--subtly mixed patterns, layers, drastically different materials, high heels--and apparently I belt everything. Even denim jackets.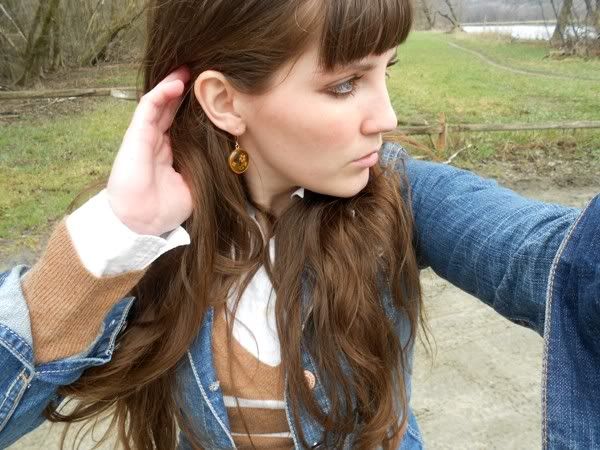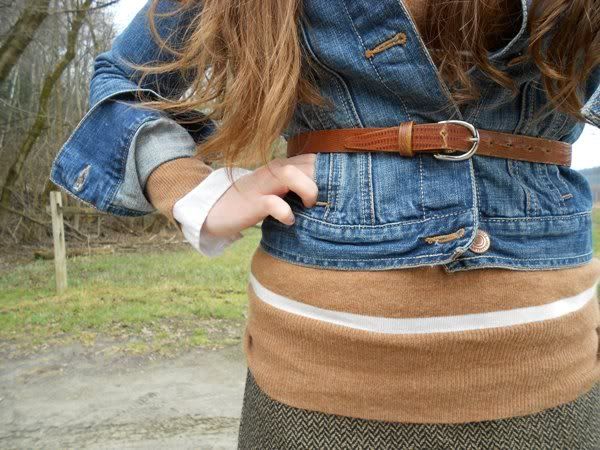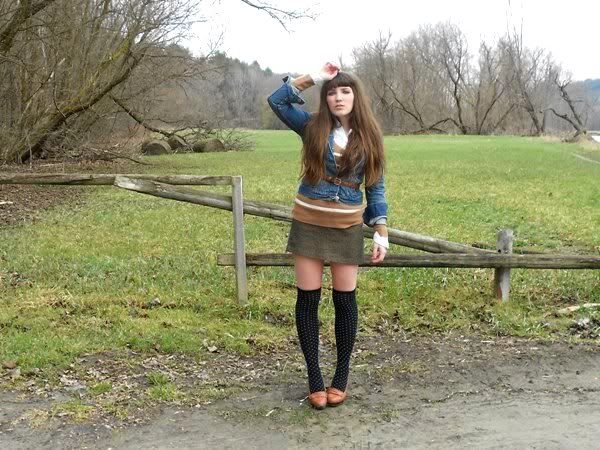 (sweater: target; blouse/jacket/skirt/belt: thrifted; socks: uo; shoes: lulu*s)
I've definitely been yearning for more urban life, lately. Southern urban, to be exact. In the past K and I have kicked around the idea of moving down south--specifically to Savannah or Charleston--and lately that sounds lovelier than ever.
This blog
doesn't help. I'm dreaming of sunset bike rides through warm, small-city streets, breakfast on the beach, dinner parties on the porch, and hours spent sitting outside cute coffee shops downtown. Rent is so much cheaper down south than it is up here, and warm weather year-round? OK by me. I feel like up North we have learned to put our heads down and move fast, since most of the year is spent freezing our butts off in snowy cold, but I think I would enjoy the smiling faces and slower pace of southern living, at least for a little while.
I spent many hours last night snipping and sewing my ice cream dress, and it's really coming along. I also went to the gym, which I think contributed a great deal to my happy mood, even though it's laundry day (blech). I always feel so good after I go--why is my motivation so easily strangled by lethargy?