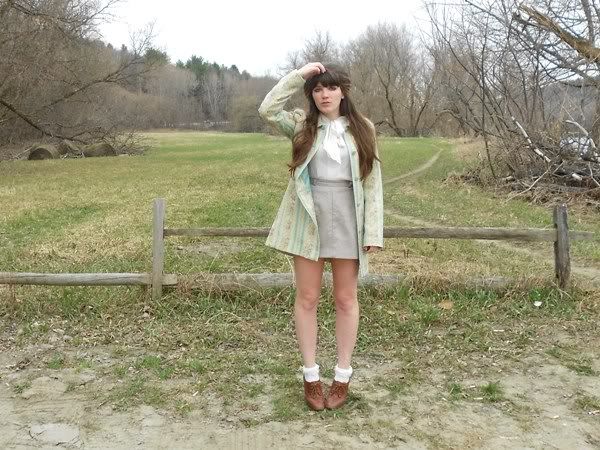 This coat was the only thing I bought (miraculously) while Steph was visiting. As soon as I saw it on the rack at
Second Time Around
, I knew I had to have it for Easter week. (There was also a really great velvety mustard blazer that I would have bought if it had been a size smaller... I'm willing to work with sizes at Goodwill, but not for $40.) Anyway, I'm pretty much in love with this coat, so I'm satisfied.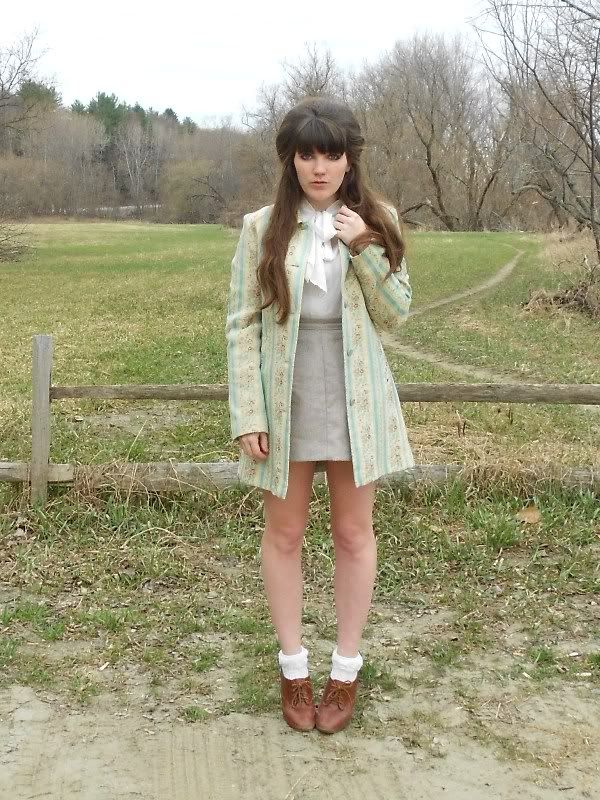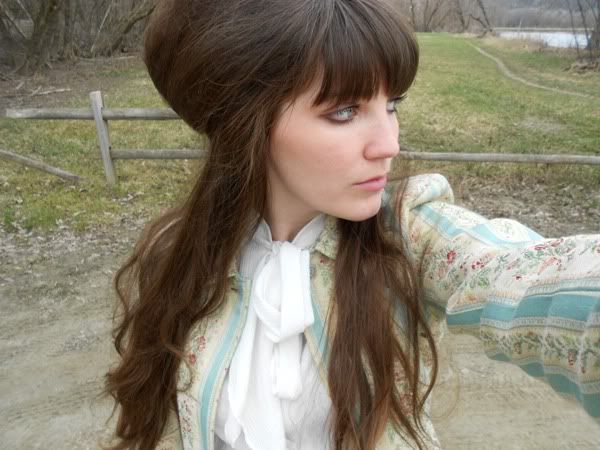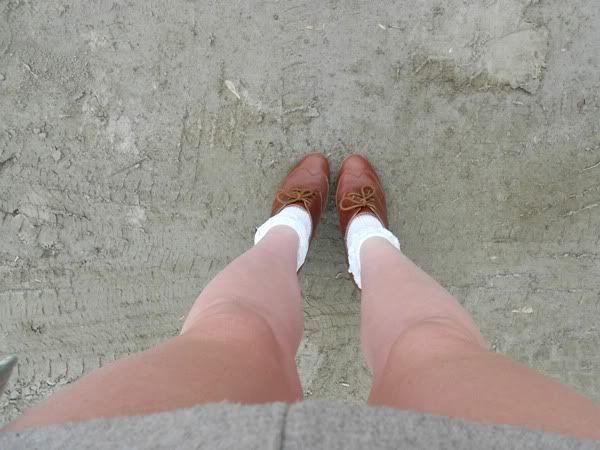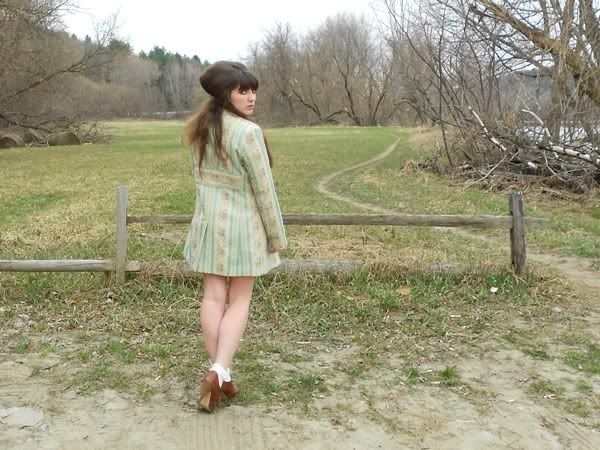 (coat: second time around; blouse: from steph; skirt: from mom; shoes: seychelles; socks: uo)
(My favorite part is the back.)
I finally finished my dress last night! I need to wait for some more summery weather to wear it--it's too bright and sunshine-y for spring (and not even remotely warm), but I like seeing it hanging happily in my closet, for now.
I'm really looking forward to the rest of the week (after laundry night is over, that is). Even though I was reminded that K has to work on Friday (and Saturday) night, I have Art Club tomorrow, a potential girls' night on Saturday, and then Easter at Log Town on Sunday--yay! Hopefully somewhere in there I will have time to start my next dress and do a little bit of writing. I'm still trying to figure out the best way to print copies of the book for tomorrow night... such a procrastinator!
Also, is Mercury still in retrograde? It seems to be messing with a lot of my friends lives, so if it could please get back on track that would be great, thanks.