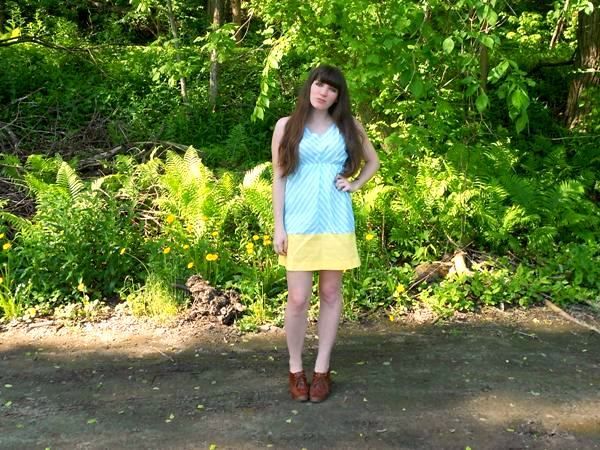 After the summer-style heat this weekend (85 degrees on Sunday!), I feel like I can finally bust out my sunny-sunshine dress. I would have worn the dress with wedges, if the plain pair I bought hadn't broken during their first wear :( I'm still debating whether or not another pair of wedges is really necessary...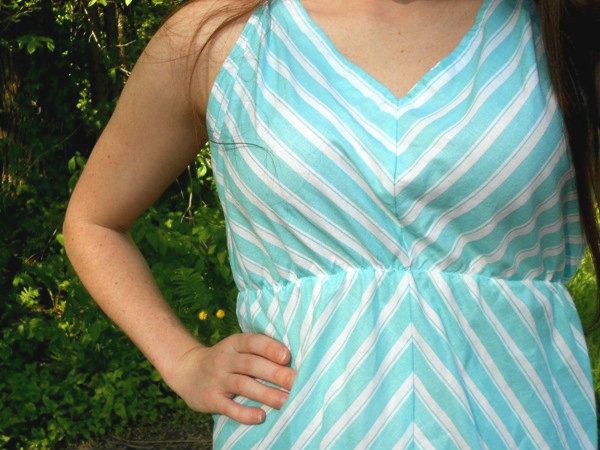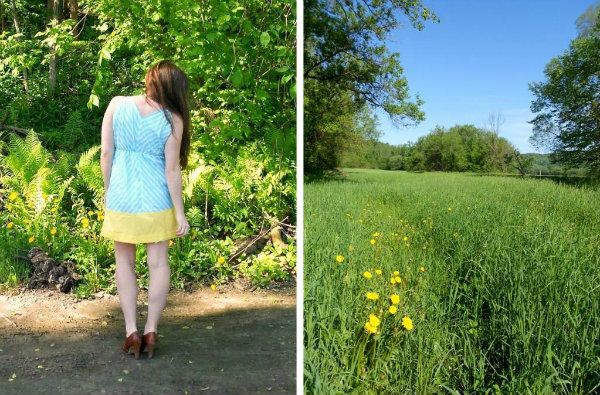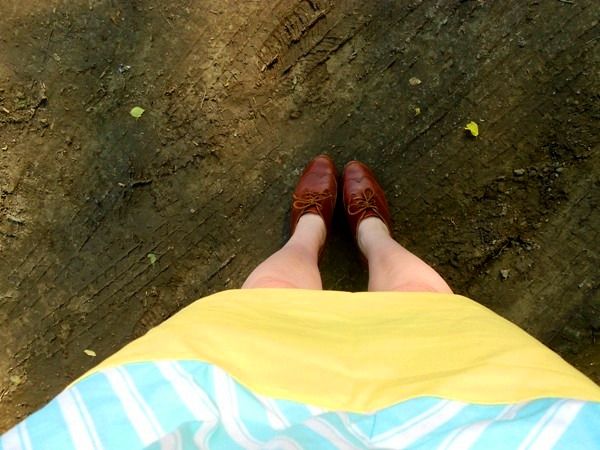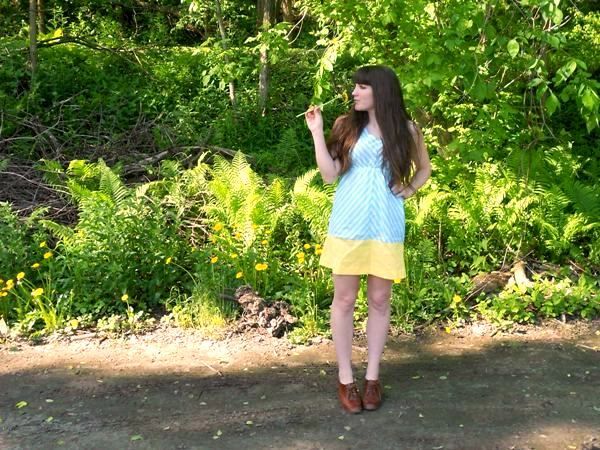 (dress: handmade by me; shoes: seychelles)
This weekend was marvelous. Saturday was really sunny and lovely, so K and I had coffee & omelets outside at AJ's Kitchen in Essex, then our first creemees of the season before he headed off to work and I headed out to take photos for the shop. I spent pretty much the entire afternoon drinking juice and editing photos and then collaging to relax myself until K got home late that night.
Yesterday (Sunday) we decided to go on an adventure! We started the day off right with iced coffee and a chocolate croissant in the park, then drove to Vergennes for a bit of exploring. Pretty much everything in town was closed (I really wanted to check out the store that sold books-by-the-pound!), so we were pretty lazy--strolled down to look at the dam, ate sandwiches al fresco, and hung out in the park until we were frightened away by the most terrifying wasp I'd ever seen (the stinger was at least four inches long!). The heat was making us really sleepy (I truly understand why siestas are necessary around the equator), so we picked up a watermelon and headed home to watch movies and lounge around. I made macaroni & cheese and finished my book!
Oh, and this is one of the dresses I made. I like it.
Happy Monday!