It may be raining, and I may be in black, but I'm not crying or mourning or any of that.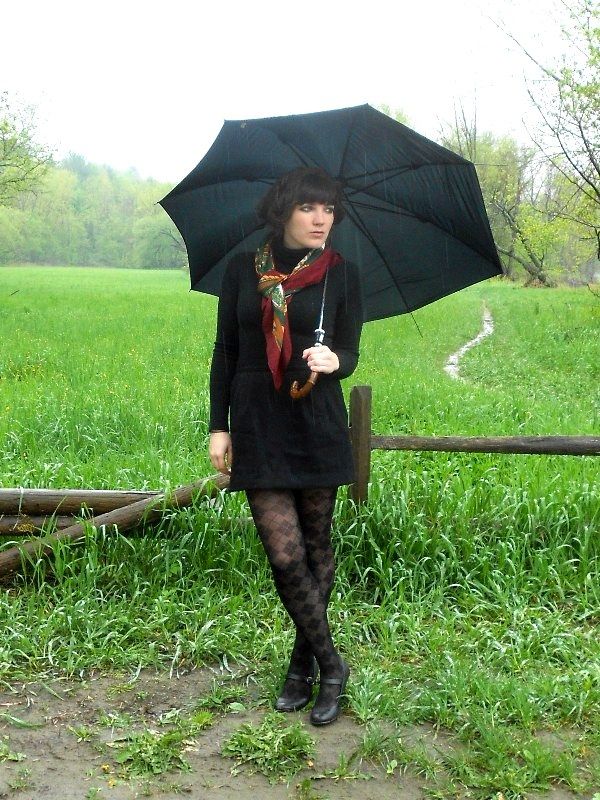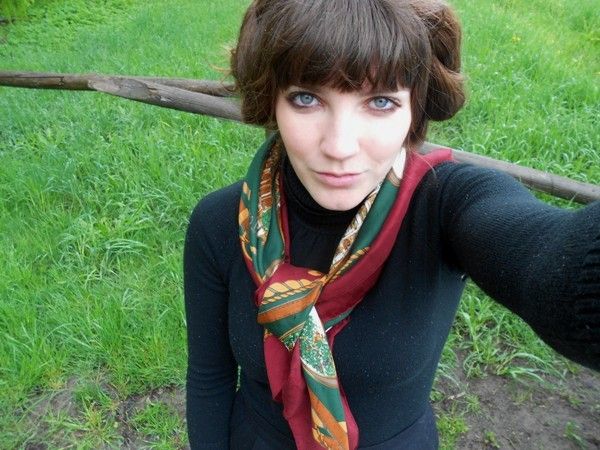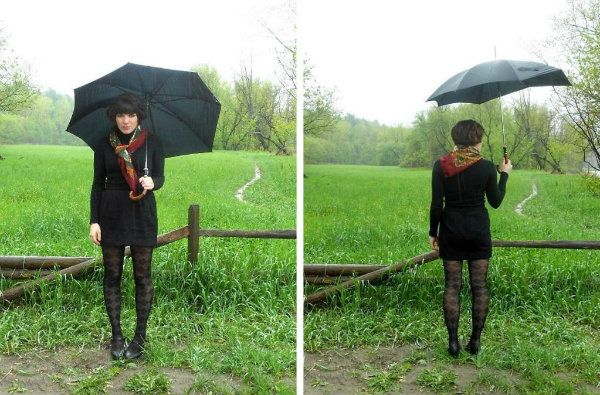 (skirt/sweater/scarf: thrifted; shoes: payless; tights: tjmaxx; umbrella: stolen from work)
Last night K and I went on a lovely little dinner and a movie date in Montpelier. We were supposed to go on Tuesday night but his final went late and we didn't have enough time, so we got burritos and watched a movie at home instead, and postponed our date another night. Seriously, though, we need to go out more often. We had dinner at
Positive Pie
--my favorite pizza ever (The Green Man) with wine--then walked around town for a bit and went to the late showing of "
The Five Year Engagement
," which I thought was hilarious (like Friends with Kids, the cast makes the movie). K's been so busy studying and writing papers lately that I feel like we never get to spend any quality time together, and the date was long-awaited and much-needed. It's
so, so
important to have outings like this, to sit down and be served delicious food, have long talks, relax, and reconnect :)