I'm officially declaring it Switch to Summer Clothes Day. It may still be rather gray, but it's warm enough, and the grass is tall and green and bursting with dandelions. This little dress is already a staple--it's light and flattering and easy to throw on for a lazy morning.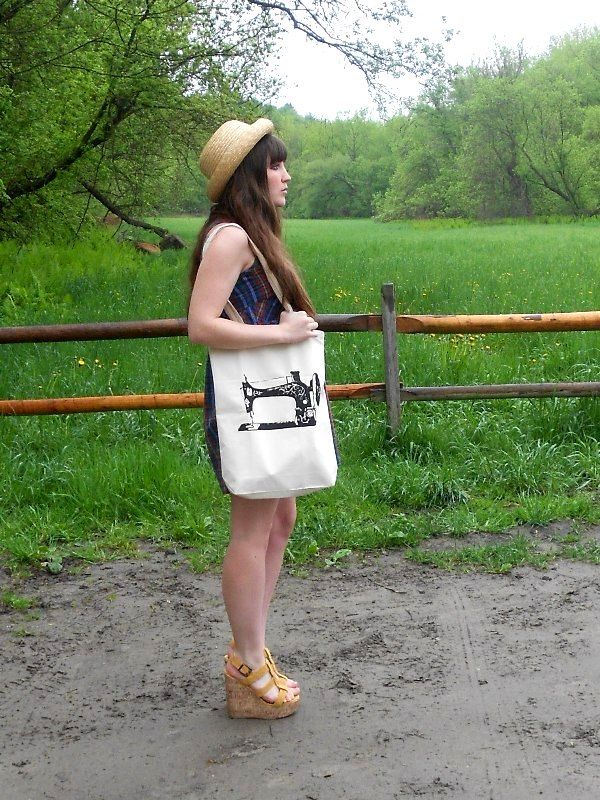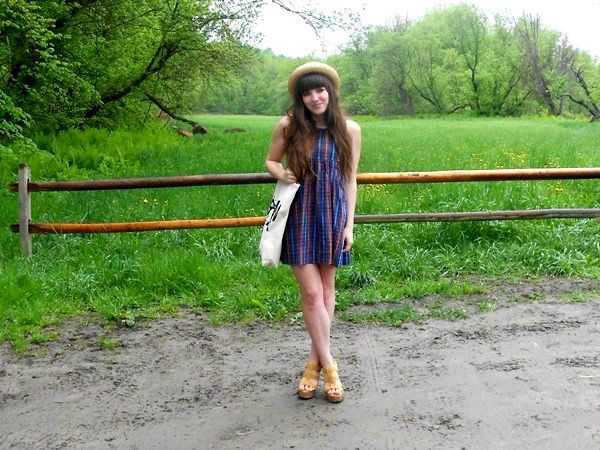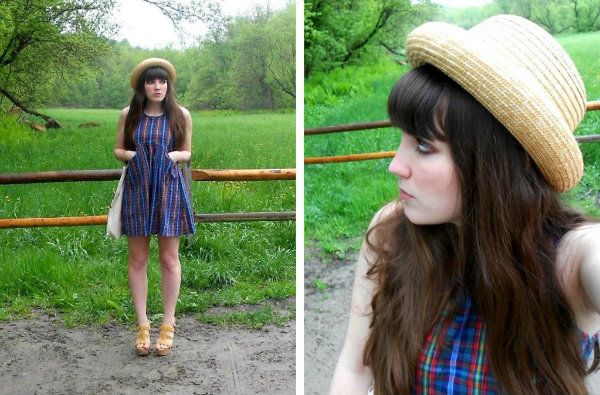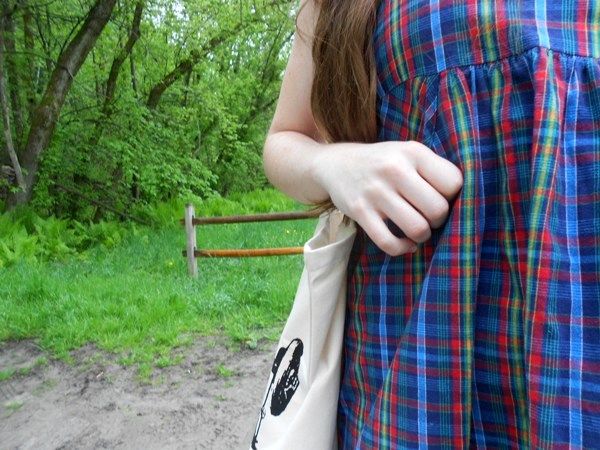 (dress/hat: thrifted; tote bag: PaisleyMagic via etsy; wedges: tilly's)
In other news, I'm tote-ally (hardyhar) in love with my new tote. It's absolutely perfect for summer, and while it's definitely a bit large for my everyday needs (and height), I'm sure that the roominess will come in handy. Etsy is so great. I'm hoping for a big update to
the shop
this weekend (just need to photograph everything)!
Tonight I'm making spicy chili and hanging out with my fellow (he started a new job on Monday and is back on my schedule--yessssss).
Happy Wednesday!