I think I might be back in the game. I was in a bit of an outfit rut (and this isn't anything special to speak of), but I miss my blogging routine :) I guess maybe I just needed to take it easy for a while.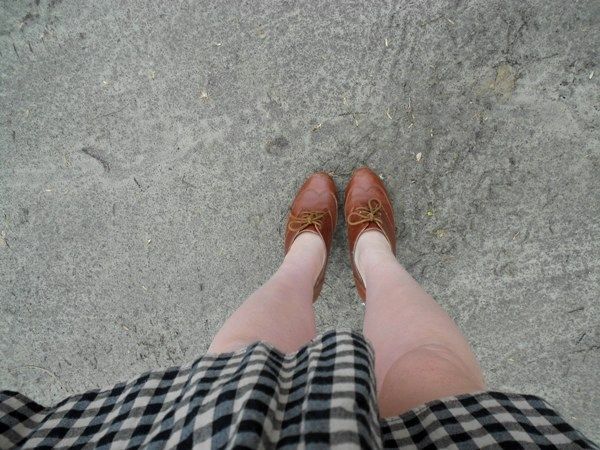 (dress: h&m; jacket/hat: thrifted; shoes: seychelles)
This outfit feels really summery to me. If the dress wasn't so darn uncomfortable (read: tight), I could see myself sprawled out in a field somewhere in this very getup, perhaps watching a minor league baseball game, or going to the country fair. And since denim jackets are officially "back" (as if they ever really went away...), I decided to throw it on in lieu of my usual trench.
I love taking outfit photos in the same location every day. I like to see the scenery change with the seasons--to see the snow fall, and the grass grow, and the sun shine or hide from day to day.