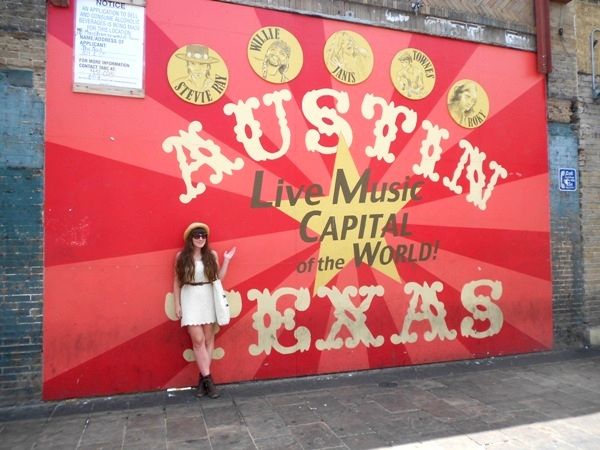 So, last weekend I went to Texas. And it was awesome.
Pretty much as soon as we were off the plane, we were ready for some Tex-Mex. We stopped at a little place called Julio's and I had some yummy veggie tacos (and a margarita, of course). We walked around the UT campus area a little bit (where my friend Catherine is in law school), and then headed out to visit her parents in Texas Hill Country...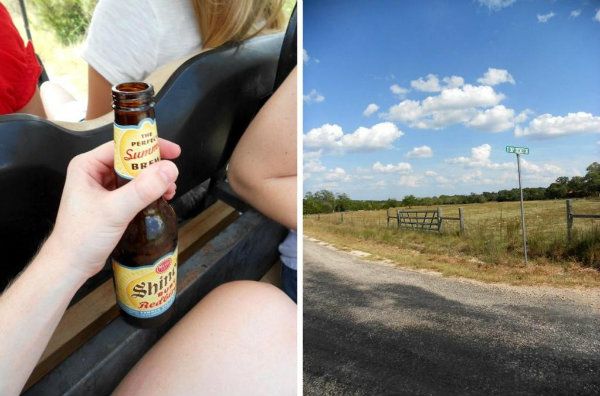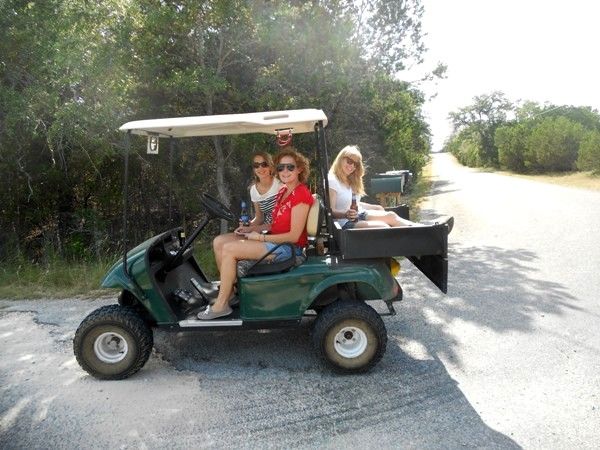 ... where we rode around on the golf cart and drank Shiner beer...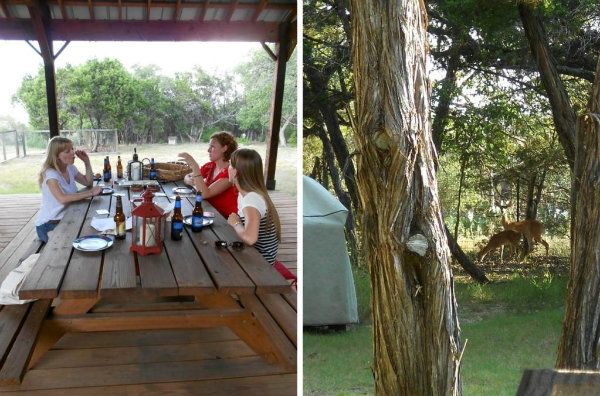 ... and then played cards, ate their homemade cheese (so.good.gah.), observed the wildlife, and then had an enormous meal, wine, and good conversation late into the night.
The next morning, we (and our cooler of Lone Star) went tubing down the river!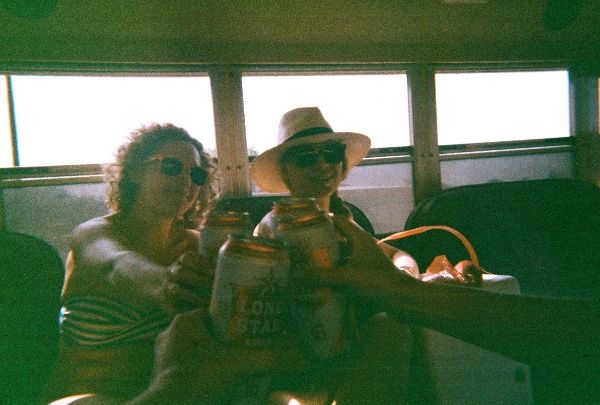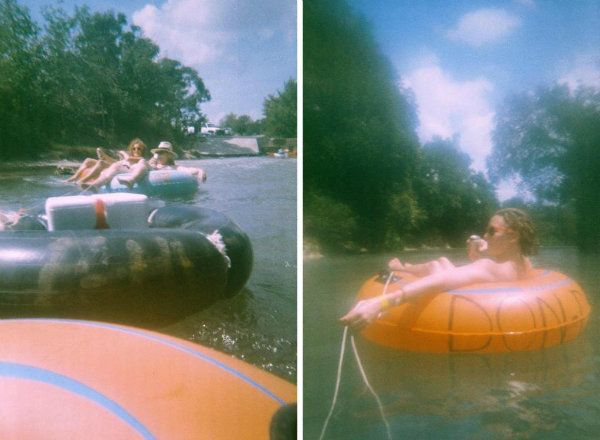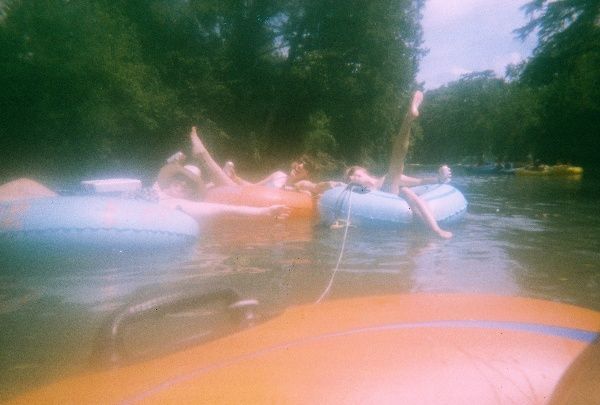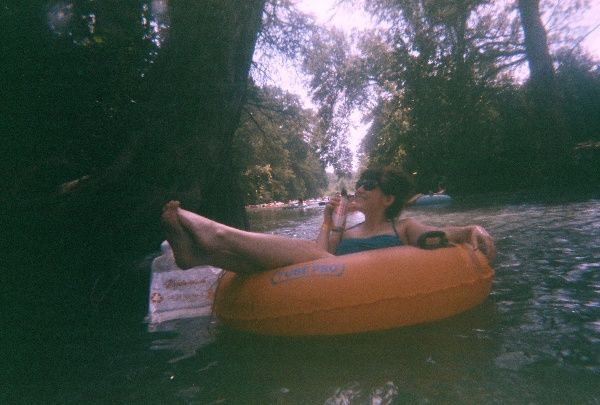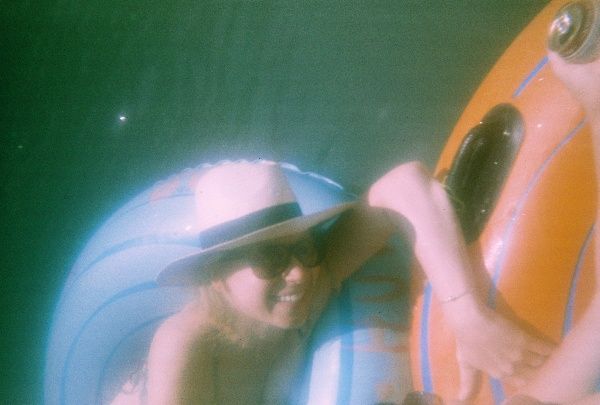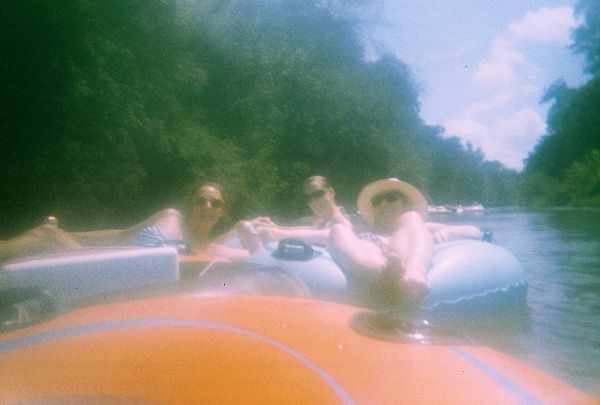 It was so much fun! I definitely would do it every week if I lived in Austin.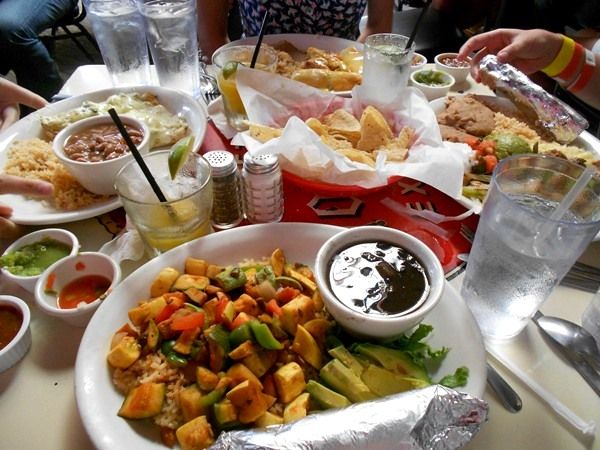 Wet and tired, we stopped for a big lunch downtown, then had an Andre Skype date with our friend Bonnie (who sadly couldn't make it this time), and I threw on my leopard print heels for a night on the town: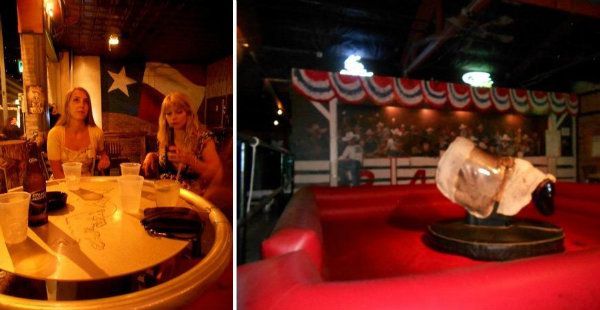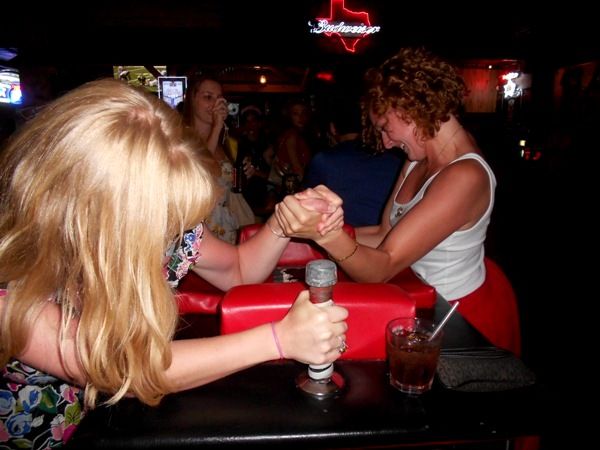 Our first stop was Bat Fest, which is a big celebration of the bats that live under the bridge downtown. It was crazy crowded and the bats never came (or, not that we could see, since they were probably disturbed by all of the noise and didn't come out until later). We finally gave up around 9 and headed to Rebels, a classic Honky-Tonk joint with a stage for two-stepping, a motorized bull, and arm-wrestling table. I lost to Gitte, twice. Time to work out those arms! We went on to a bar called the Blind Pig, where we had a drink and saw some live music, and then walked over to Rainy Street, where we hung out at a bungalow-turned-bar and drank amazing moonshine in the backyard.
The next morning we headed over to Franklin Barbecue (the best BBQ in the country, according to Bon Appetit). We had to wait in line for several hours, so we brought breakfast tacos and cards to pass the time.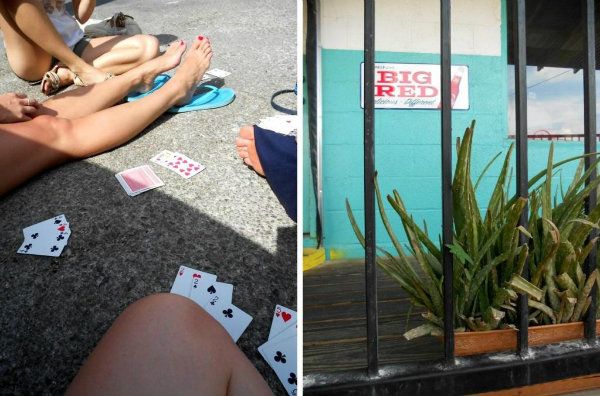 I hear it was delicious, though I didn't partake. I did quite enjoy my banana bourbon pie, however :) We spent the rest of the afternoon wandering around the city, walking down Sixth street (a strip that had been almost like Las Vegas the night before, and now was quiet--except for a mob of topless women holding signs that said "free your breasts!" [suffice it to say, it would seem that Austin is still managing to keep it pretty weird]), and then up to South Congress for some shopping (I bought myself a pair of souvenir earrings from a small boutique).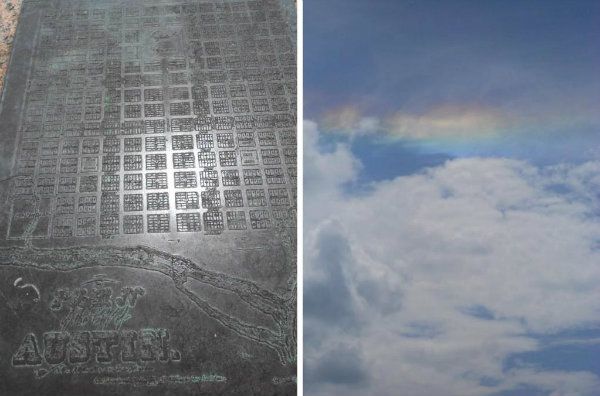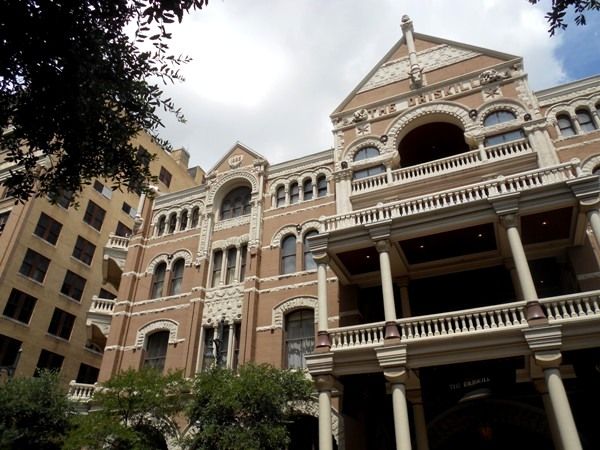 (This was my favorite building in the city.)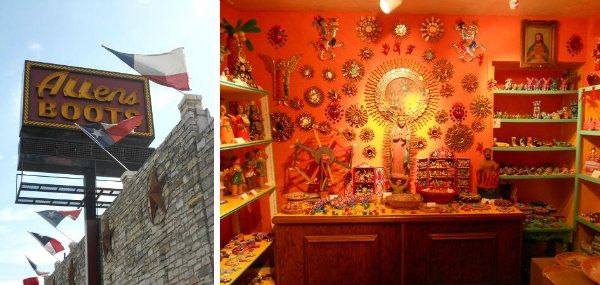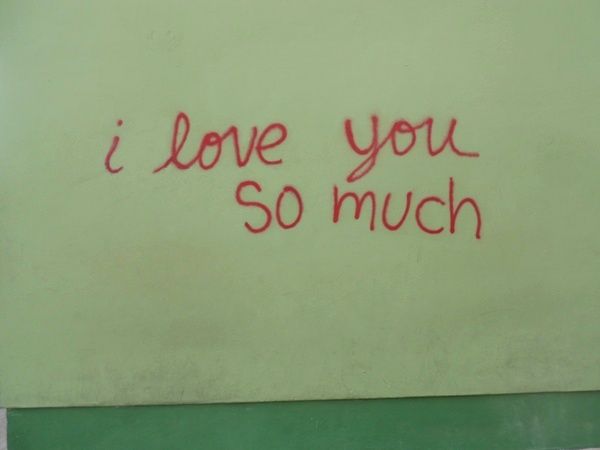 (This was my favorite wall in the city.)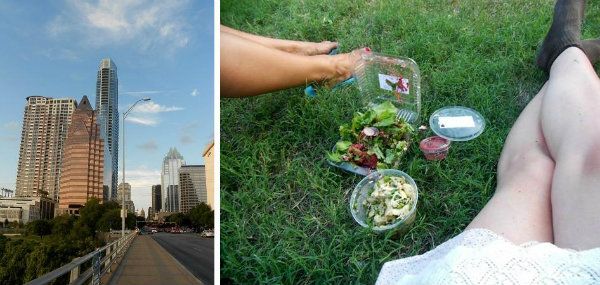 We stopped for some picnic food at a little grocery on our way to the bridge to try to see the bats again. We ate our salads and tortellini on a grassy hill looking out over the bridge, then headed up and waited with the others for the bats to emerge: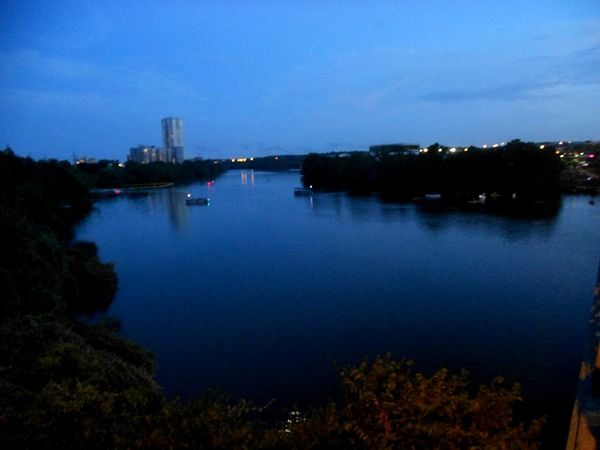 See that long dark shadow by the horizon line? That is a giant swarm of bats. It was a really impressive sight, actually. They fly back and forth underneath the bridge, and then you look up and there is an enormous, mass exodus happening above the river. Very difficult to capture on camera, very cool in real life. That night we went back to Catherine's place to watch "Friends with Kids" and drink tea (my, how things have changed since our college days...)
Before leaving for the airport on Monday morning, we stopped for a big brunch at Kerbey Lane. It. was. delicious. That there is an english muffin topped with scrambled eggs, tomato, avocado, and queso. And the mimosas were only $2 (cheaper than straight orange juice!) It was such a wonderful trip. I just wish I got to see these girls more than once a year or so... I miss the days when we could just go out to brunch whenever we damn well pleased, and tottered through town on high heels until the wee hours. I'm just glad we all still get together--Bonnie, we missed you!