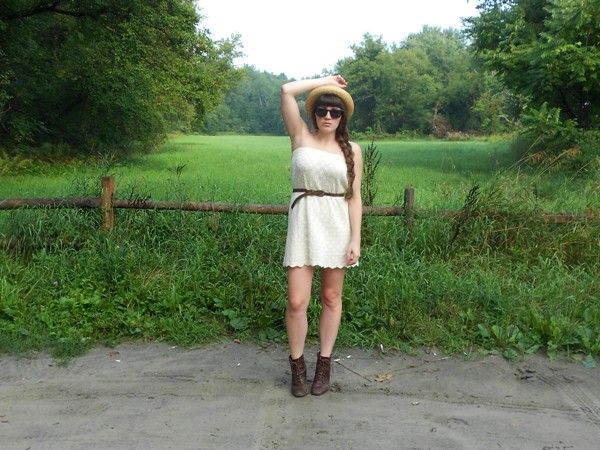 I wish I was wearing this at a rowdy music festival somewhere, rather than at the office.
(dress/hat/belt/sunglasses: thrifted; boots: seychelles)
I thought I was getting sick again yesterday (had a crazy sore throat), but I drank some Emergen-C and went to bed at a reasonable hour and I'm feeling okay today. That was a close call. Going to the gym worked out well with K on Monday night, and we're going again tonight! Hooray for regular exercise.
Oh, and I started a tumblr, if anyone is interested (
http://cf-wakinglife.tumblr.com/
). I find myself scrolling through tumblrs more and more these days, rather that blogs. The times they are a'changing. Or maybe I'm just getting lazier. Anyway, I like looking at pretty pictures. It's calming/meditative when I've got a lot on my mind :)