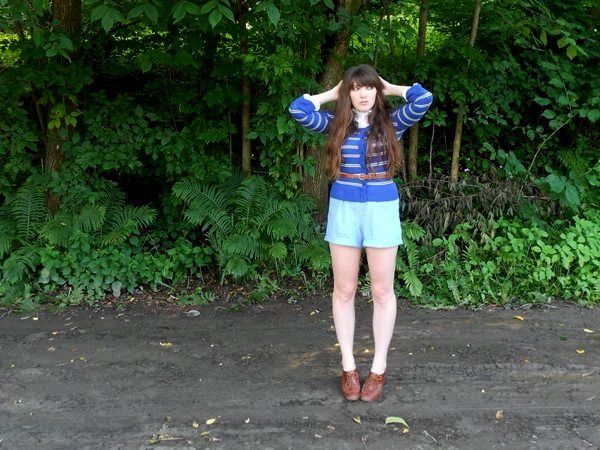 I've pretty much only been wearing blue lately. I don't know what that's about. This outfit was one of those "it's hot outside but freezing in the office" compromises...
(cardigan/shorts/blouse/belt: thrifted; shoes: seychelles)
This week was totally weird. First it was Monday, then it was basically Friday, then a holiday, then another Monday and another Friday. Not sure I'm a fan. I mean, I can't complain about a day off, but a long weekend is much preferred.
This weekend is already filling up with fun! Tomorrow night the Yanks are playing a show at White Rock and K and I plan to make a day out of it.
See you on Monday!