I think today will be the last hurrah for my long bangs... I've been flip-flopping about whether I should let them grow out, or keep them long, but I need my bangs. I'm not really a fan of my forehead.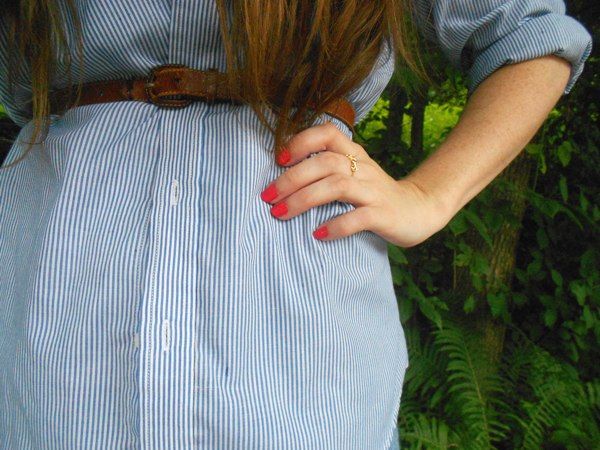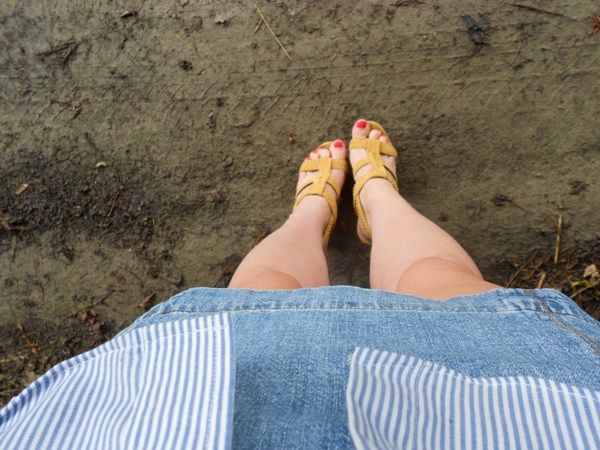 (shirt/scarf: thrifted: dress: gifted; shoes: tilly's)
I'm also in love with Oxford shirts (this one in particular). There must be something about hot weather that makes me want to dress like a man (baggier clothes = more breathing room?). I always try to balance it out with a pair of sky-high wedges :)
It's been cloudy and gray here lately, which is okay with me. I've been feeling like a hermit crab. However, tonight I'm going out for pizza and beers with my ladyfriends while K is working--hooray! I've been desperately needing some girl time in my life. And it's pay day, so that's good news. Things are
looooking
up!