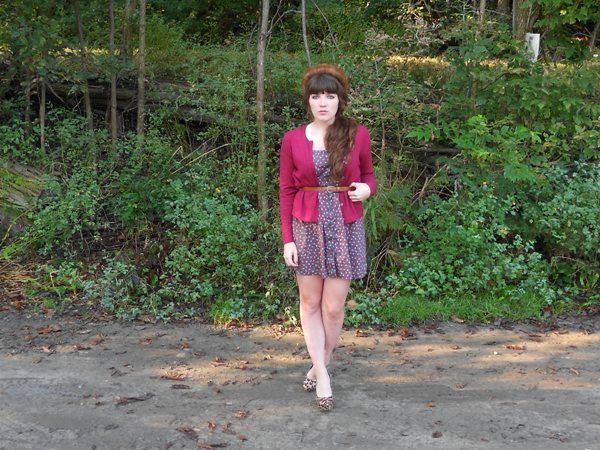 All I want to do these days is mix prints. And sleep. Like a leopard. Print. (If my brain seem to be on sabbatical, that's because I think it is. Also I hit my head on a shelf this morning. So I could be concussed.)
(dress/cardigan/belt: thrifted; hat: vintage; shoes: charlotte russe)
I have also been treating myself a lot lately. Besides the fact that I took an entire day off to go shopping (don't judge, we had originally planned to go camping), I have also been stopping at the cafe for a chai espresso pretty much every morning. I deserve it... because I do. Also K and I got chocolate milkshakes after doing laundry last night.
Sigh. So ready for the weekend. My friend Sarah is in town (you know who you are!) from Portland and I haven't seen her since New Year's! Fun will be had. Hope you have some, too! :)
Also, I cannot get enough of this hat. I'm so glad it's Fall again so that I don't feel weird wearing fur. Hooray!