...
in general
, but also on my nails! I got this glorious shade of burgundy wine Essie polish from
SkinCareRX
at the beginning of the summer (looking ahead, for once!) and it may be my new favorite :) Also, I love the smell of my MAC lipstick--is that weird??--it reminds me of fall because I only really wear it when the weather cools!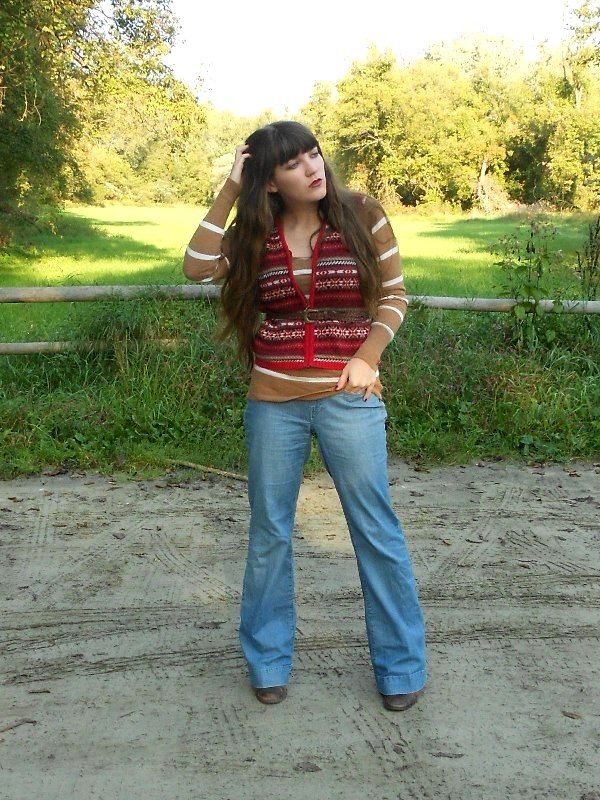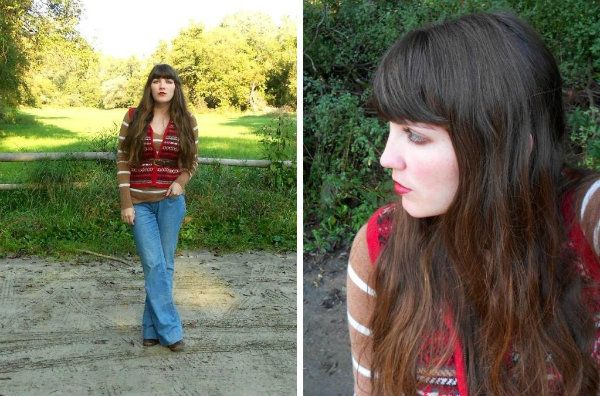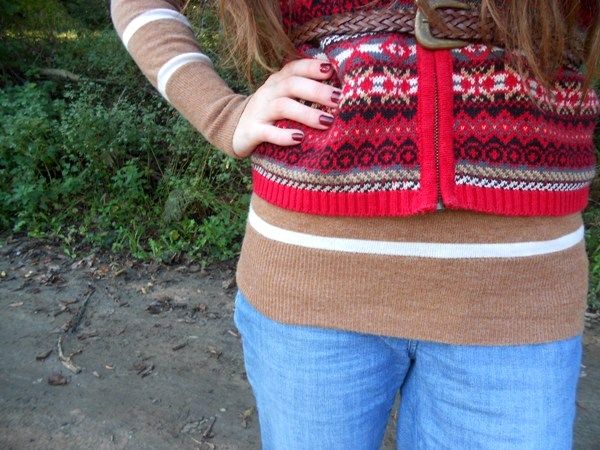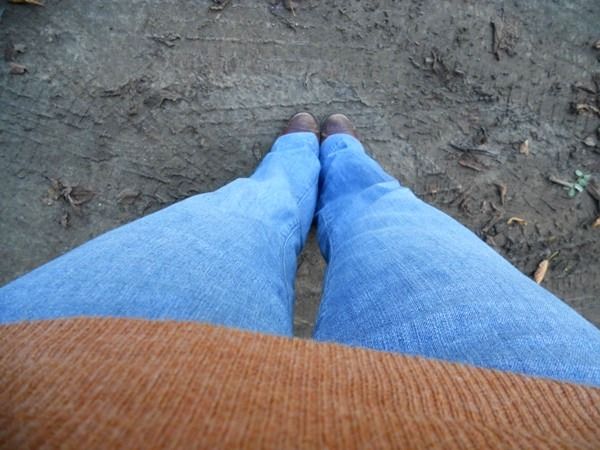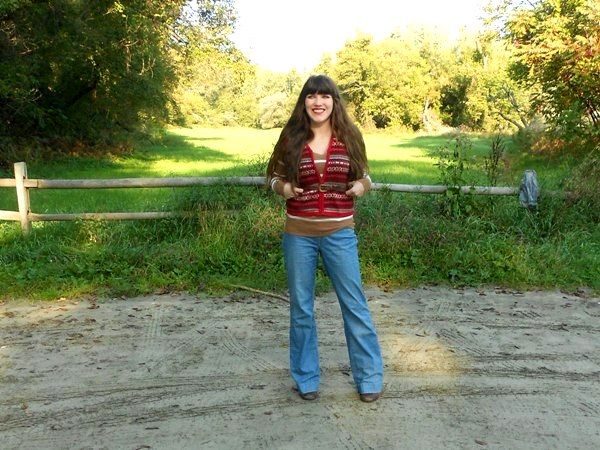 (vest: thrifted; sweater: target; jeans: banana republic; boots: seychelles)
Also, these jeans are totally unflattering, apparently, unless I am wearing five-inch wedges.
C'est la vie
. I am a changed woman lately, and my closet has felt it. I've been kind of in a funk, not really liking any of my clothes, feeling all melodramatic and woe-is-me and adrift, sartorially and otherwise. In recent months I've been cleaning out my closet again and again, slowly whittling it down to the necessities. I've been selling on
Etsy
, something I wanted to do for
so long
. I set a cleaning schedule of sorts and have been trying to keep the apartment grown-up and tidier (like, full-on fridge cleaning on a Tuesday evening--not usually my style). I went to the dentist for the first time since I graduated from college.
I don't know if it is because I am officially approaching my "scary age" (next month I am 27--the age my mother was when she gave birth to me!), but my revelations have been somersaulting over each other. I'm ready for some serious uprooting, some major change. I want to dress my age. I want to go to the gym regularly (off to a good start since K started going with me). I might even embrace new technologies. I want to cook more, to clean more, to create more. I have always hated change, but it's coming, and I think I'm finally ready.