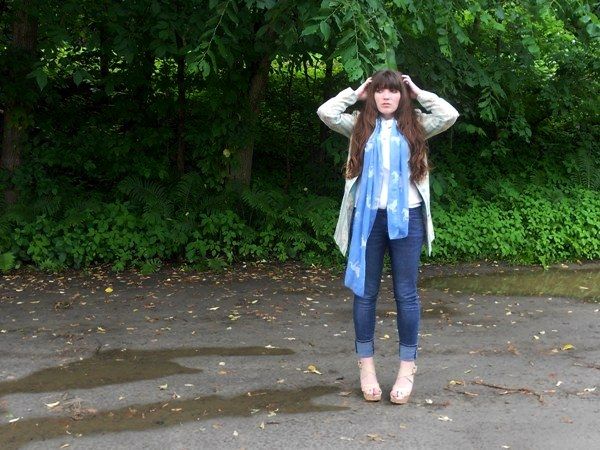 Lots of prints today!
(coat/blouse: vintage; scarf: tjmaxx; jeans: pacsun; wedges: tilly's; ring: fabulouswire)
I've slowly been getting back into the groove. This is the sort of outfit I've been leaning toward these days--I'm tired of stressing out about too-short skirts and windy blowouts. K and I went to Madera's in Burlington on Monday because it was such a beautiful evening and we wanted to have some giant burritos on the lake. It was glorious. But then as we were leaving my skirt blew up and embarrassed me. C'est la vie.
In other news, I
loooove
my new "oui" ring from
FabulousWire
on Etsy! I've decided to wear more rings, now that I've finally grown my nails out. And fun new polish colors are in order!!