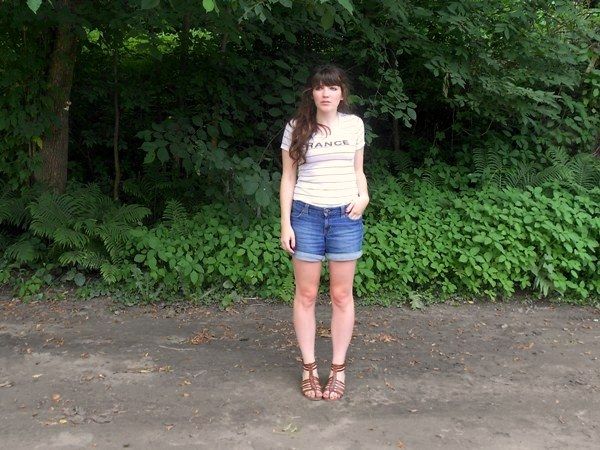 Back with a simple outfit for a simple Tuesday.
(shorts: gap; shirt: urban outfitters; shoes: kohl's)
I've been living it up with this summer stuff lately, but it's been a bit rainy so far this week and it's actually a welcome break from the heat. It's hard to get anything accomplished when all I want to do is laze around in the sun!
Last night I made mushroom lasagne and had a few glasses of wine. Can I just say: I love the Bachelorette! It is seriously such a treat to watch such silliness on a Monday evening (and it's even better with wine). Something's got to get me through the first day of the work week, especially after a sublimely sunny and packed-full-of-fun weekend :)
The winner (selected at random) was Hannah of
The Brass Peacock
. Thanks to everyone who entered!