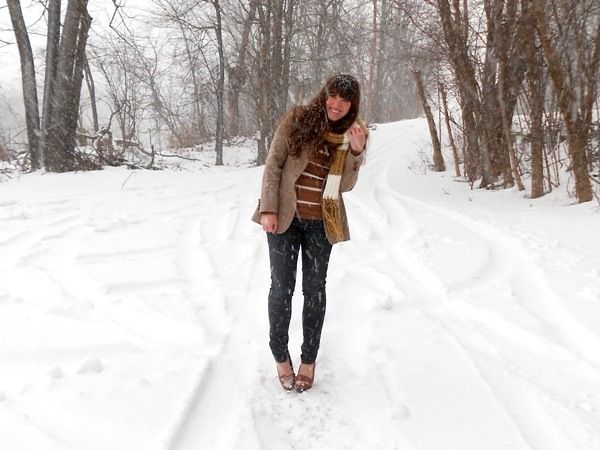 After a week of spring weather, we're back to January. If the thaw is over, this can only mean one thing: the freeze is on its way. Oh, Vermont winters, you're so predictable. Anyway, it was crazy snowy and blustery today and I braved it anyway because I liked my outfit.
(blazer: vintage; scarf/lace top: thrifted; sweater: target; jeans: pacsun; shoes: lulu*s)
Because this outfit is all cream and taupe and tan and whatnot, it reminds me of sugar on snow. It's been YEARS since I have partook of that tasty treat--like, over a decade. I do put maple syrup in my coffee though, so maybe that's like, the grown-up version? I've been wearing the crap out of these jeans lately. Maybe it's finally time to invest in more than one pair?